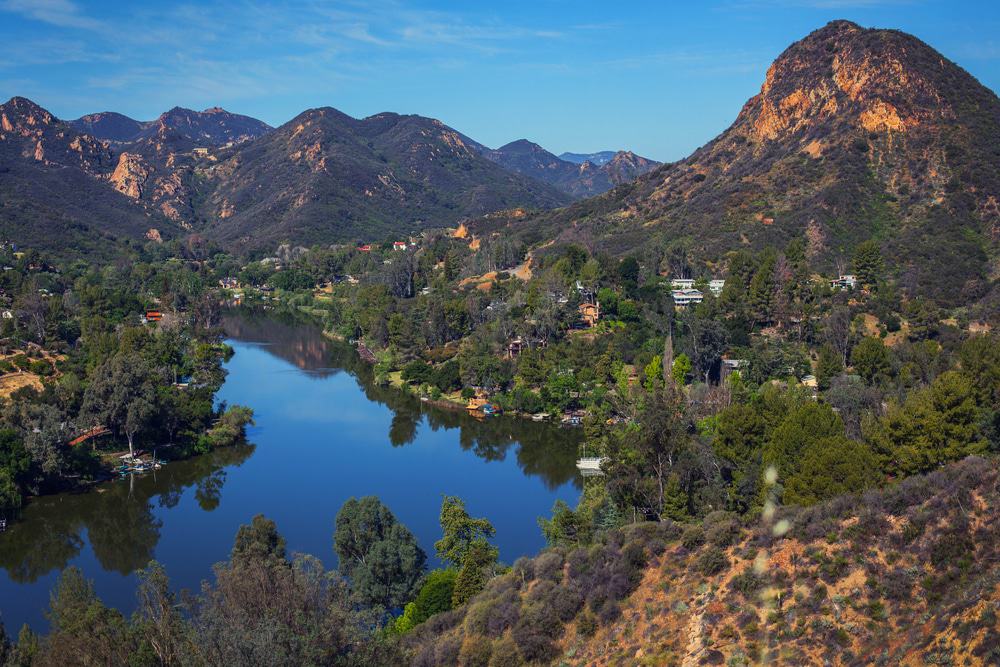 Photo courtesy of The Crazy Tourist
If you are looking for an extremely convenient area while not being smack dab in the midst of LA's hustle and bustle, Woodland Hills might be the place to lay your roots. This unique and vibrant destination in the valley is home to some of the most beautiful and scenic neighborhoods in the whole of Los Angeles. From Hiking trails, to trendy new malls and restaurants, Woodland Hills has a wide variety of fun activities and attractions for all ages.
Neighborhood Diagnosis
Woodland Hills is very much valued due to its stellar location. According to the data from the US Census (April 2020), between the average population of 3,898,747 people, ages in the neighborhood range from children under 5 to persons 65 years of age and older.
Pros from LKP agent and Woodland Hills Local, Kristen Partipilo:
The houses look like the ones you grew up in...only AFFORDABLE (for now). Enjoy the excess of square footage while you can get it.

Great shopping at the Topanga Mall. The Warner Center also gives off a very Century City-esque vibe, so you don't feel like you're in the middle of suburbia

Easy access to the Westside through Topanga Canyon.

Great schools and an all-around community to raise a family. When moving in, a neighbor actually stopped by with a box of donuts to welcome us to the neighborhood! It was hard to thank him with our jaws dropped on the floor.
Neighborhood Spotlights!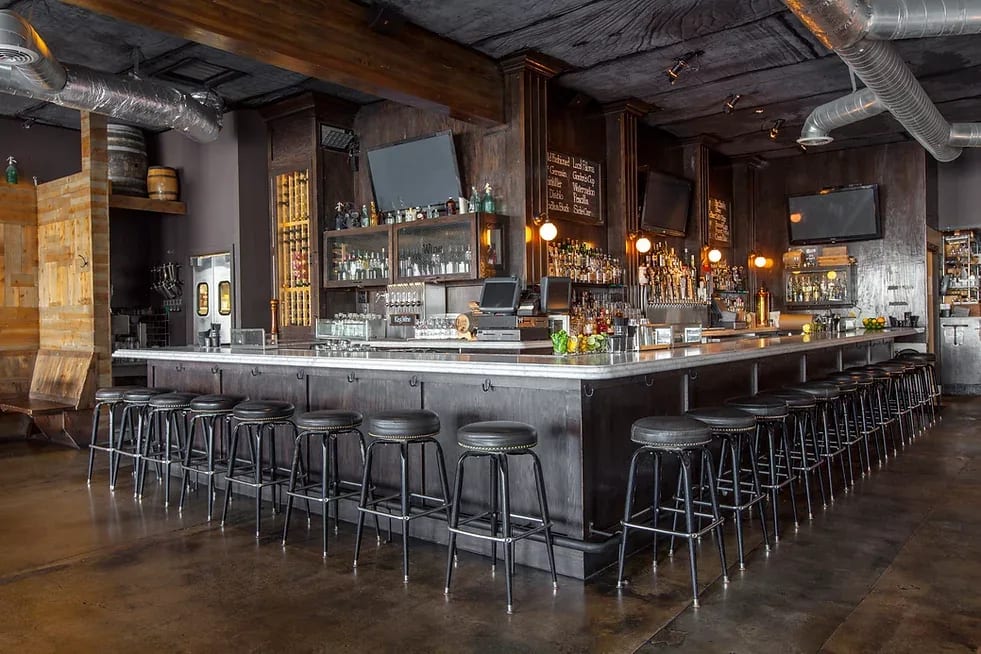 Photo Courtesy of The Local Peasant
Woodland Hills not only has breathtaking sunsets and evening twilights that glow, but it is also home to a smorgasbord of highly rated local businesses — restaurants, malls and much more! Some satisfying go-to dining spots recommended by our LKP agent and Woodland Hills resident, Kristen Partipilo, include:
Favorite Bar: The Local Peasant locally sources beer, wine, produce and feature handcrafted cocktails made by expert bartenders! "You should ask for Ashely!"
Favorite Hole in the Wall: "You want authentic Mexican food? El Tapatio will show you authentic Mexican food. Expect a broiled plate of Joey-gooey melted everything and the best salsa and chips for next to nada!" El Tapatio also caters and delivers local for orders of $75 or more!
Favorite Date Night Spot: Upscale Steak and Seafood at Monty's Steakhouse. "There's nowhere better to go for a nice steak and shrimp cocktail and/or giant meatball. Oh, and the dirty martinis aren't bad either! (CAUTION: will require an Uber after just one)"
If taking a journey outside of Woodland Hills, you'll appreciate that Malibu & Santa Monica are 20-40 minutes away, Big Bear, Lake Arrowhead and Mammoth are 2-3 hours away, while Santa Barbara and popular Ojai are 1-2 hours away — perfect for a quick wine tasting getaway!
Residential Property Price Point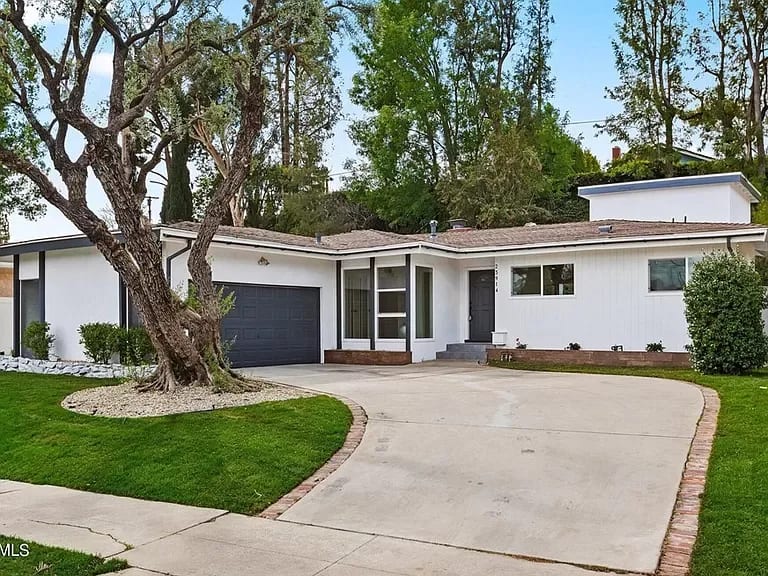 Photo Courtesy of Zillow
Woodland Hills is home to a pretty good variety of property sizes. According to data taken from sold and leased properties in 2021, the median sales price for single-family home purchases fell around $1,495,000, while the median sales price for condo purchases fell around $629,000. Furthermore, the median rent came in around $3,904. *A more accurate breakdown of property price points calculating square footage, lot size, beds, baths, and home age is below:
Single Family Homes
Median Price Age Sq. Ft. Lot Size BD/BA
$2,691,000 62 4 ,988 0.25 - 0.5 acre 5/5.5
$1,699,999 60 2,803 0.25 - 0.5 acre 4/3
$1,299,000 63 2,308 6,500 - 8,000 sqft 4/3
$1,042,000 63 1,432 6,500 - 8,000 sqft 3/2
Condos
Median Price Age Sq. Ft. Lot Size BD/BA
$990,000 66 1,678 4,500 - 6,500 sqft 4/2
$794,500 40 1,819 5 - 10 acres 2/2.5
$579,500 41 1,217 1 - 2.5 acres 2/2.3
$348,500 39 484 2.5 - 5 acres 1/1
*Statistical housing stats are sourced from the California multiple listing service searched by neighborhood zip code.
Woodland Hills is continuing to soar in popularity!
In a nutshell, does this neighborhood sound like home? Remember, if you are ever planning on listing or home searching, we are here to help you directly in Los Angeles and through our referral partners across the country!