Thoughtful & Local Mother's Day Gifts You Can Buy Online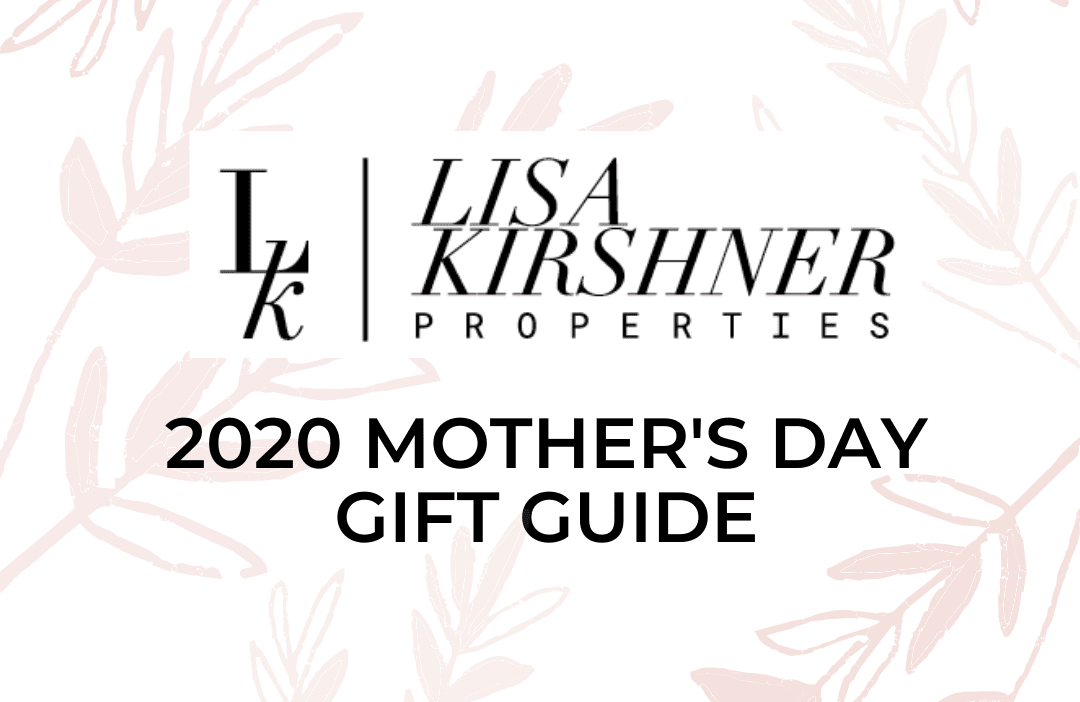 We're firm believers that parents and caretakers deserve to be acknowledged for all that they do year-round. They certainly have the hardest job in the world, yet it's easy to take what they do for granted. That's why Mother's Day is just one excuse to shower the woman who raised you or your kids with thoughtful gifts.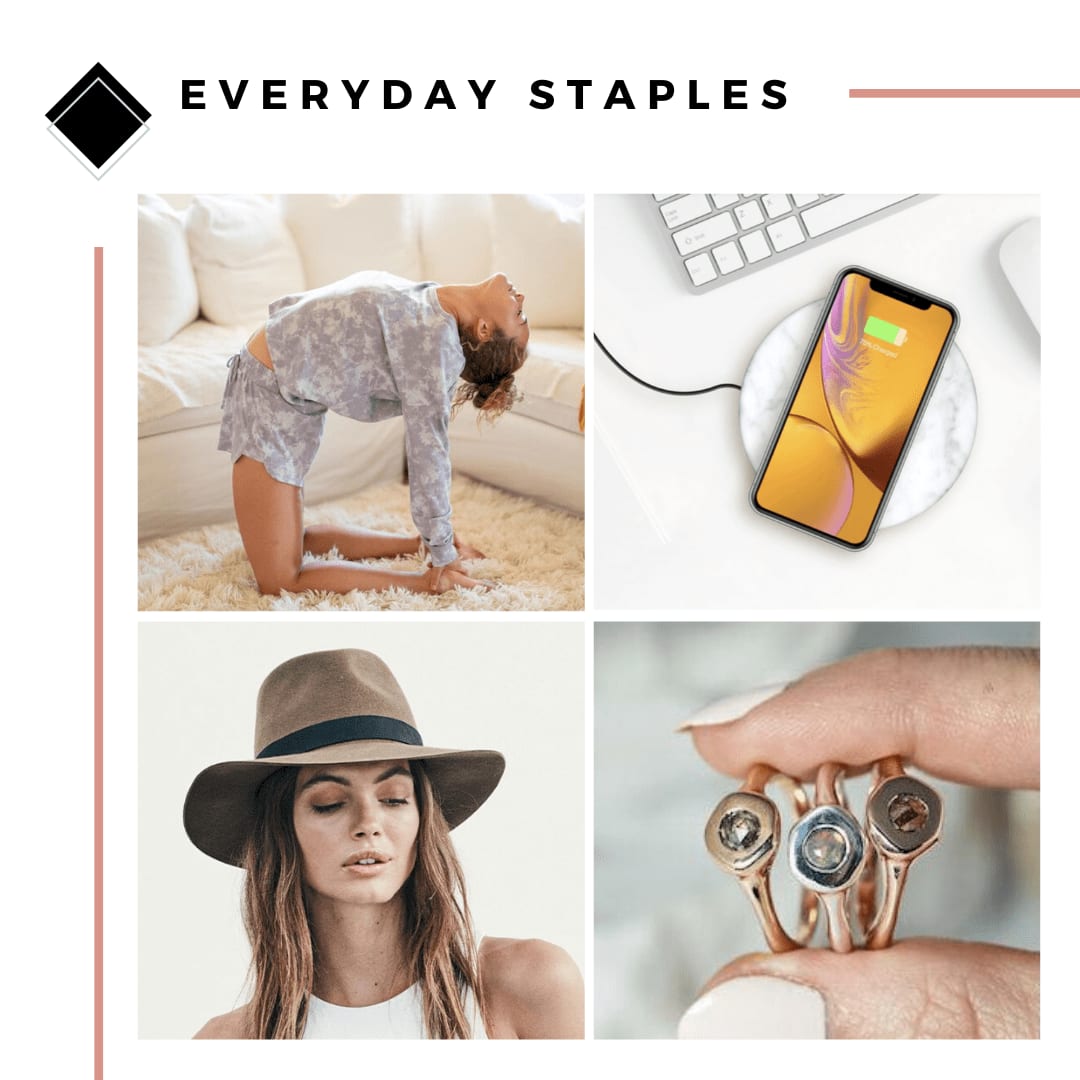 Cozy loungewear has become a staple in every woman's wardrobe since the COVID-19 outbreak. Onzie was born and bred in Venice Beach, CA, the epicenter of creativity and active living. If you want to support a local apparel brand, they're a great choice! Although they've made it big, Onzie still keeps 99% of their sewing, cutting and dyeing in L.A. Shop all products at:
onzie
Because who doesn't need a cute and convenient way to charge?! Plus, she's probably using her phone a lot more these days.
We love the concept of Los Angeles designer Janessa Leone's, "packable hats." They come in a variety of styles and can be folded into a purse and still maintain their perfect shape. A thoughtful gift for women who love to hit the beach or travel often.
Steven Hanna opened Accents in 1987 on Main Street in Santa Monica. The concept is to bring together local jewelry designers who focus on handcrafted pieces. This beautiful modern flat-top ring features hand-carved sterling silver and a gorgeous opal (no two are the same).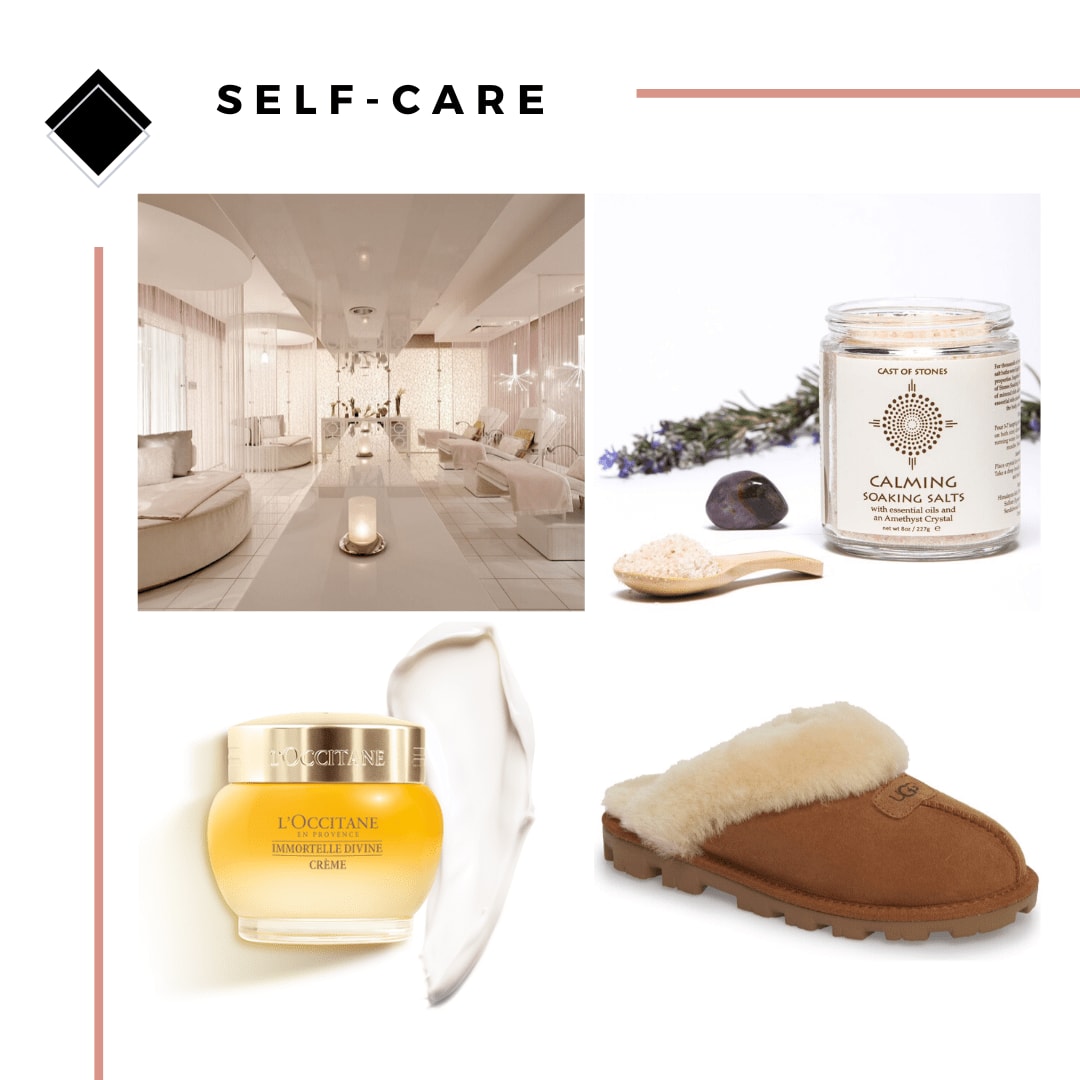 After quarantine, we could all use a little self-care indulgence. A gift certificate for this signature treatment from the Ritz Carlton Spa is the perfect "rain check" gift mom can use any time she's in need of a luxury treatment that will leave her skin firm, silky and glowing. When she's all done, they'll "dust her shoulders off" with 24-karat gold powder for lasting luminance.
Cast of Stones Calming Soaking Salts, $23
Burro is a trendy boutique that started on Abbot Kinney Blvd. in Venice (which now has additional locations in Santa Monica, Malibu and Westlake Village) that offers a variety of products from apparel to wellness. Although you can't shop in person right now, their online Mother's Day Collection has a variety of gifts including calming bath salts. Perfect for detoxifying and cleansing the body, they also help reduce muscle pain and stiffness.
Not all beauty creams are created equal. This is L'Occitane's best-selling, award-winning product that helps fight visible signs of aging with organic Immortelle essential oil, and other natural ingredients for a youthful and radiant glow.
Now that we're all spending so much time at home, slippers are a more practical gift that ever (she may never take them off)! We love how plush and soft these Uggs are. Plus, the sturdy sole ensures durability and makes them ideal for indoor/outdoor wear.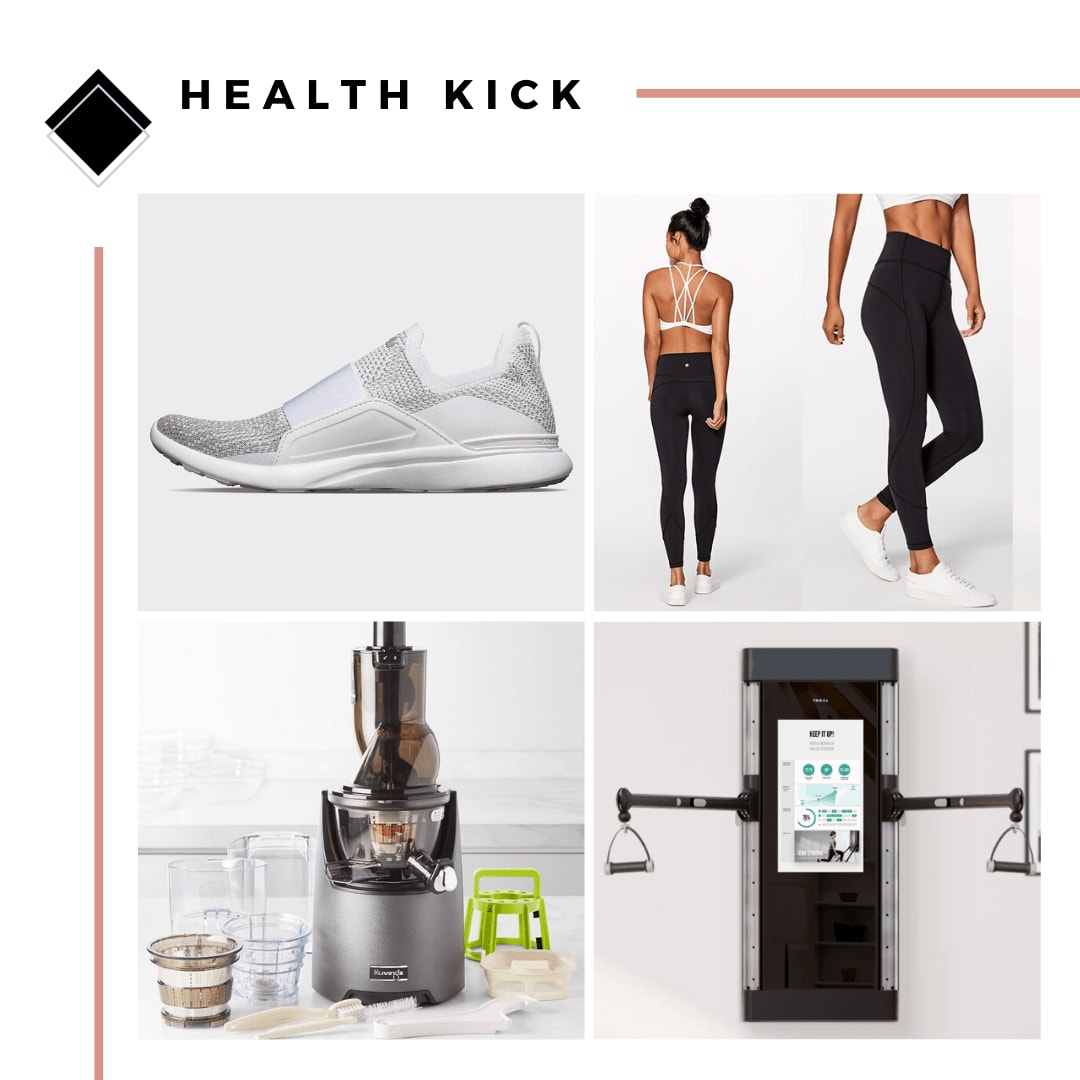 APL TechLoom Bliss Running Shoes, $220
We love how well APL blends luxury and performance with its TechLoom Bliss running shoe. Whether she's hitting the home gym, jogging around the neighborhood or running errands, these lightweight sneakers provide ultimate comfort.
This slow juicer is a must-have for women who are trying to add more greens to their diet. Drop whole ingredients into the extra-wide feed chute, say, an entire apple, pear or beet, to get the maximum amount of juice with minimal prep time. Buy online from Williams Sonoma.
A true space-saver, the Tonal all-in-one home fitness system is the most top-notch gym equipment mom will ever need. It's basically an oversized smartphone that mounts to the wall, evaluates physical strength and adapts as she progresses through its digital weights program.
Happy Mother's Day to all the moms out there! If you're shopping for a gift, don't forget Mother's Day is Sunday, May 10th. Be sure to order in advance and check shipping options as many stores are backed up due to COVID-19!