Your Clutter-Clearing Plan for the Year
Just like a clear inbox can make you feel more efficient, a
well-organized home
can boost your productivity levels. Science has proven that clutter correlates to stress so in the spirit of keeping your home (and your mind) healthy, we've put together a monthly checklist filled with simple remedies and tactics to keep your space looking and feeling organized all year long.
If you're feeling motivated by the new year, take advantage of that energy and spend a few weekends getting a jumpstart on decluttering your house. To aide in your efforts, keep an empty reusable bin
like this one
in a closet. Use it to corral items as you go that you plan to give away.
January & February: Kitchen and pantry. Give yourself a fresh start for the new year with a clean kitchen, decluttered cabinets and a healthy pantry and fridge.
Discard chipped plates, bowls and glasses.
Sell or give away specialty small appliances and tools you seldom or never use.
Recycle or toss freebie cups and Tupperware containers without lids.
Toss expired food and spices.
Take stock of cookware and dishes; give away or sell pieces you do not need.
Clean the oven, top of cabinets and light fixtures.
Consider making room in your cupboards with shelf risers.
Pro Tip: Clean out the pantry and fridge each week before shopping.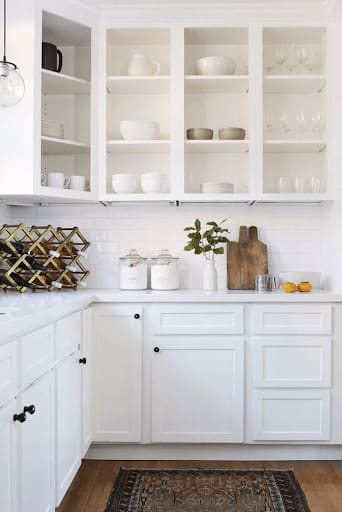 VIVIAN JOHNSON FOR SHIRA GILL
March: Home office — digital documents and papers. Get a jump-start on tax time by getting your files (paper and digital) in order.
Streamline your files, shredding any documents you no longer need.
Use one calendar to keep track of all events.
Switch to paperless bills and statements if possible.
Clean out computer files and back up everything, using cloud-based storage and an external drive.
Clean your desk and rearrange it in a way that makes sense. Take stock of supplies like pens, folders, and staples; order more if needed.
Pro Tip: Sort your mail at the door, tossing junk.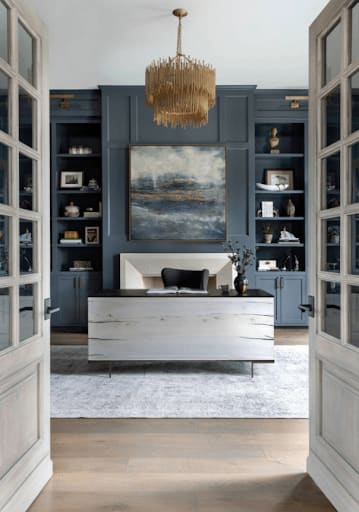 FRANKEL BUILDING GROUP
April: Bedrooms and bathrooms. Give your daily routine a spring cleaning by sorting through all of your clothes, as well as those bottles and jars hiding in cabinets, on counters and in drawers.
Donate or sell clothes, shoes and accessories in good condition (if permitted, per local safety guidelines).
Try on all clothes for the upcoming season and give away or sell any items that do not make you feel good
Toss expired makeup and skincare items, as well as anything you do not use or like.
Clean drawers and shelves before returning items.
Store heat-and moisture-sensitive items (medications and some skincare products) away from the bathroom.
Deep clean your mattresses. Yes, you really need to clean this!
Pro Tip: Treat yourself to high-quality makeup, perfume, hand soap, and bath products, since they are items you use every single day. Use them up completely before purchasing new products so your bathroom doesn't turn into a graveyard for unused products.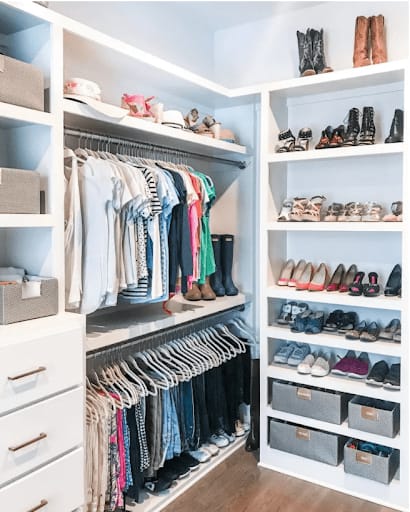 May: Laundry room, linen closets, cleaning supplies. Cleaning routines are much easier and more pleasant when the supplies you need are neat and orderly. Sheets, towels and other household linens do not last forever — go through them this month and make some space.
Recycle worn-out and stained towels, washcloths, sheets and tea towels at a textile recycling center.
Check linens; wash and replace as needed.
If your child has graduated a bed size, donate the old bedding to charity (if permitted, per local safety guidelines).
Clean under sinks and in any cupboards where cleaning supplies are stored. Get rid of empty containers and products you tried but did not like.
Decant powdered detergent into clear jars with scoops so you can see when you're running low.
Maximize vertical space by installing adjustable wall shelves.
Do a deep-clean both your washer and dryer (a load with white vinegar in the washer works wonders).
Pro Tip: Save time by pre-sorting whites and darks in a divided laundry bin. Keep a labeled canvas tote in your closet for dry cleaning and a small bin is handy for tossing unmatched socks.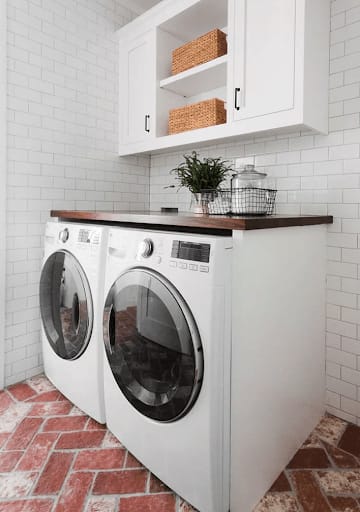 COURTESY OF STUDIO MCGEE
June: Family room, playroom, media, art and schoolwork. The end of the school year is a good time to review collected artwork and school papers, and choose a small number of special pieces to save in a portfolio or document box.
Edit schoolwork and art from the past year.
Gather a bag of DVDs, books and CDs to give away or sell.
Sort through toys and games; get rid of those your family no longer enjoys, as well as anything missing key pieces.
Wash stuffed animals and play toys you plan on keeping.
Replace batteries in remote controls if needed.
Wash or dry-clean throw pillow covers, throw blankets and area rugs; replace if necessary.
Dust any ceiling fans and wipe down air conditioner units and heating vents.
Pro Tip: At the beginning of each school year, pick up a simple art portfolio. When your child brings work home, enjoy all of it for a while, but choose only a few special pieces to put in the portfolio.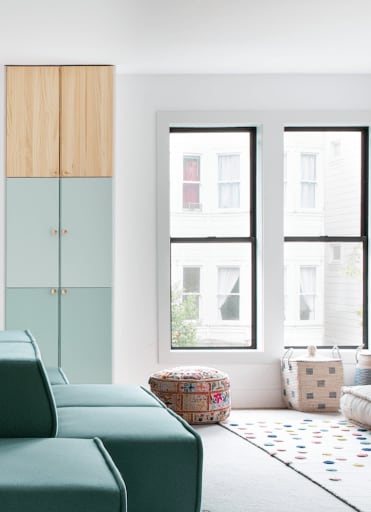 PACIFIC HEIGHTS COLLECTED CONTEMPORARY
July: Yard, shed, garage and tools. Being outdoors in midsummer makes this a good time to get outdoor tools and equipment in order.
Get rid of broken tools and those you no longer need.
Sort through gardening supplies.
Toss worn-out outdoor furnishings and decor.
If you've been collecting items to sell, hold a yard sale this month (if permitted, per local safety guidelines). At the end of the day, take unsold items to a charity donation center.
Pro Tip: Keep everything in your garage or shed on shelving, not on the floor. This helps prevent accumulating a pileup of junk and keeps your gear cleaner.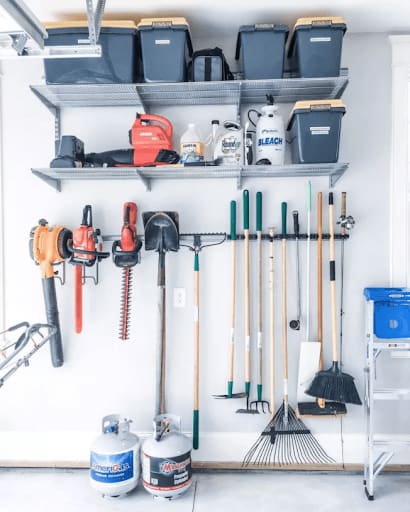 August: Photos. Photos seem to be one of the most problematic items for many people to keep organized. Use the last days of summer to sort through old photos and make books or prints from new ones.
Choose a few favorite photos from this year and have them framed.
Edit digital photos and back up using a cloud service as well as an external drive.
Make a photo album or book from recent photos.
Sort through any bins of loose photos and put them in acid-free photo boxes or simple albums.
Pro Tip: Take a few extra moments to tag favorite digital photos each time you upload. Then when it's time to print or make an album, you can go straight to your favorites.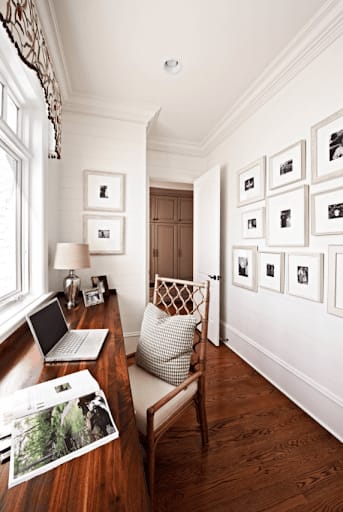 GERRARD BUILDERS
September: Mudroom, entrances and junk drawers. Embrace the back-to-school spirit (whether or not you have kids) by getting the busiest zones of your house clutter-free this month.
Put away stray items in entrances that belong elsewhere.
Add extra hooks or shelves if you need them to help corral items.
Sort through junk drawers, baskets, trays and any other spots that accumulate random junk.
Invest in drawer organizers or a wall-mounted organizer to keep small items neat.
Pro Tip: Each night do an end-of-day tidy-up of the entryway, putting shoes, coats and random items back where they belong.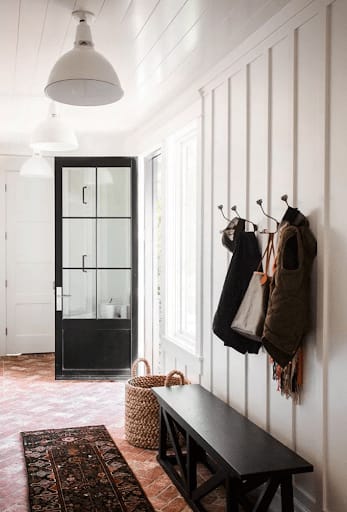 COURTESY OF STUDIO MCGEE
October: Dining room and entertaining supplies. With the holidays coming up over the next few months, October is a good time to get ahead of the curve and sort out your entertaining arsenal.
Get rid of worn-out and stained tablecloths, placemats and napkins.
Count your dinnerware and serving pieces and consider whether you have enough, too much or too little for the amount you entertain.
Get rid of decor, table linens and serving pieces that you don't like or that no longer fit your lifestyle.
Pro Tip: Just like creating a wardrobe with lots of pieces that work together, think of creating an entertaining wardrobe that you can mix and match, rather than having lots of distinct sets of dishes.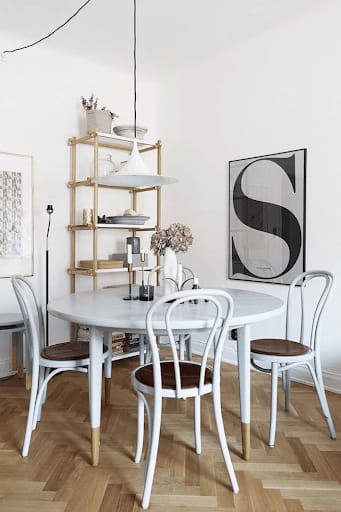 COURTESY OF FANTASTIC FRANK
November: Hobbies and crafts. Get ready for holiday crafting and gift wrapping by clearing out your stash and organizing supplies this month.
Clean out gift-wrapping supplies, tossing empty tape dispensers, out-of-ink pens and shreds of gift wrap and ribbon.
Downsize your craft stash by donating spare fabric scraps, yarn, scrapbooking paper and other materials — many organizations (schools, retirement centers and the like) are happy to accept donations of craft supplies.
Keep works in progress together in bags, bins or boxes.
Pro Tip: Take the time to put away your craft supplies neatly when you are done working. A messy stash makes it more likely you will buy something you already have simply because you couldn't find it!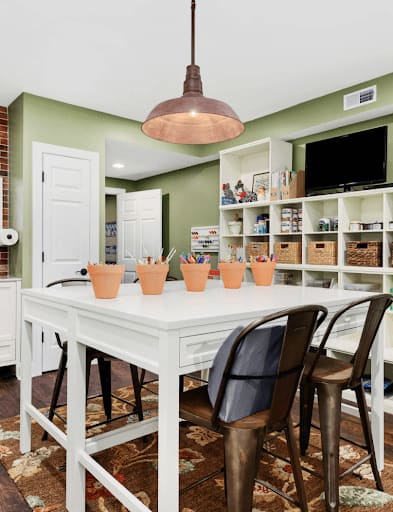 PACIFIC HEIGHTS COLLECTED CONTEMPORARY
December: Holiday items and decor. With so much going on around the holidays, it's wise not to not add extra tasks to your plate. That said, with all of the new gifts coming in, it does make sense to do some paring back to preserve balance in the house.
Give away holiday ornaments and decor that you did not use this year, or that you no longer love.
Toss broken ornaments and recycle strands of lights that no longer work.
Exchange or give away gifts you received but know you will never use, and do not like — don't keep things out of guilt. The one exception to this rule may be hand-knit sweaters. The knitter will never forgive you; that's just how it is.
Pro Tip: Tell friends and family who ask (in advance of the holidays) that you and your family would prefer gifts that are experiential or edible. Most people honestly want to give you something you will like, and are happy for the guidance.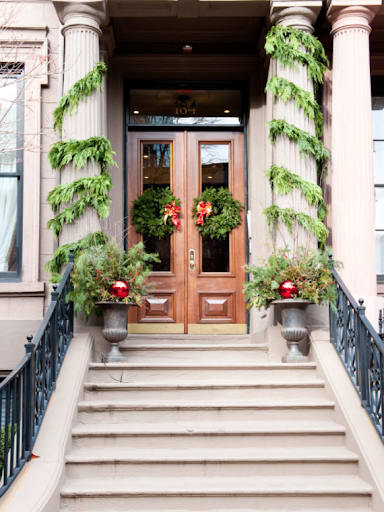 MARY PRINCE PHOTOGRAPHY
We have faith in your basic cleaning skills, but this checklist covers the odds and ends you probably don't address all the time. To keep your home clutter-free all year long, go room-by-room so you don't get burnt out. It's all about baby steps. Cheers to starting anew this year–lighter and cleaner!