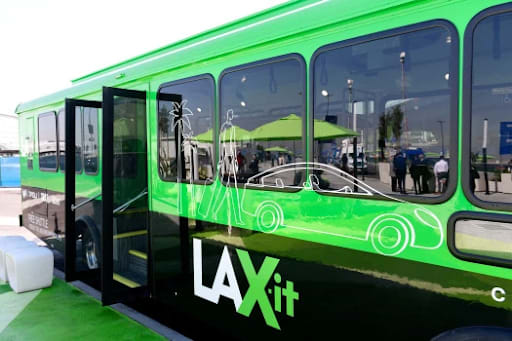 When you think of the Los Angeles airport (or any airport for that matter), a few words may come to mind. "Hectic" and "stressful" are usually top of the list, but now that the LAX has changed the way it handles ridesharing pick-ups, "ughhhh!" is the buzzword.

Last November, LAX banned Uber, Lyft, and yes even taxi curbside pickup in an effort to reduce congestion in the terminal area and while its intentions were pure, the new change has travelers caught in a frenzy. If you're landing at LAX and thinking about using a taxi or any ridesharing service, you'll be required to board a shuttle or walk to a waiting area east of Terminal 1, called LAX-it to hire a car.
Keep in mind these changes only affect inbound flights. Departures can still get dropped off curbside, as usual.
Here are three ways to make your time at the LAX as stress-free and speedy as possible.


1. Use Free LAX-it Shuttles
Pronounced "LA Exit," LAX-it is the airport's newly designated rideshare and taxi area. The airport provides free shuttle service, curbside, which can be found on level one outside of the baggage claim. Though in its initial debut last fall, travelers had to wait as much as an hour to ride LAX-it shuttles, the airport has since added more shuttles, more signage, and more staff members to help move the lines along.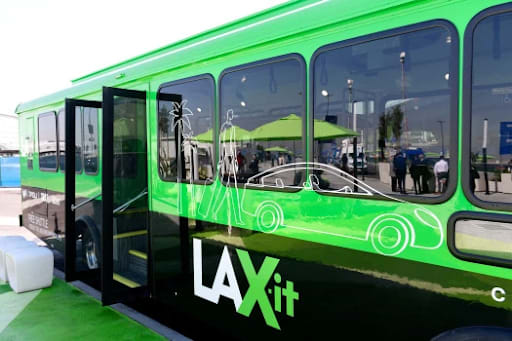 To make the LA-exit area a more travel-friendly place, it has been converted into a plaza with bathrooms, umbrellas, and phone charging stations with food trucks operating from 5 a.m. to 1 a.m. +


In some cases, if your terminal is just too far from the designated pickup lot for rideshare and taxis and you're not into waiting in long lines, the best way to get there is by taking a paid shuttle. This is no big deal for those used to renting a car from one of the nearby companies in which you hop on a shuttle, curbside, to your car rental destination. Taking a paid shuttle can shave 20 minutes or more of your travel time. (Check out the map and timing graph below).

One work-around for the airport's curbside pickup ban is to go black. Sure, you'll have to pay a premium to use a black car service as compared to using a regular ol' Uber or Lyft, taking a black car can save you time and energy, which is priceless.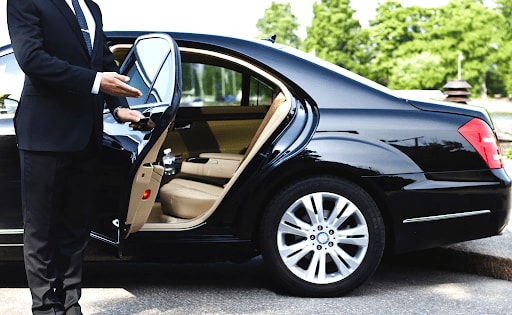 before arriving for current wait times. Have these new changes affected your travel plans?