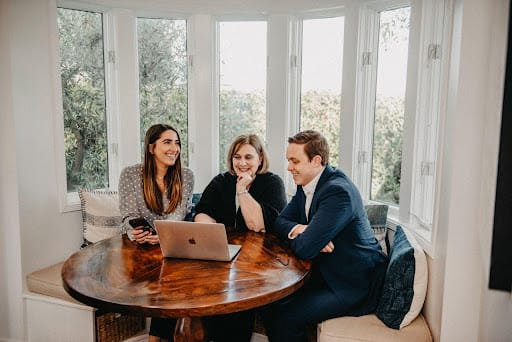 Have you been watching the housing market lately? It's insane! Not only have home prices gone up double digits since last year, but with a shortage of homes, buyers are doing crazy things just to make sure they get the house they want. On the flip side, sellers are weighing their options and trying to secure low risk deals with favorable conditions.

It might feel like you just can't win, but it is possible to survive this crazy market. How? Here are some tips to keep your cool and protect yourself in this hot summer market.
Tips for Buyers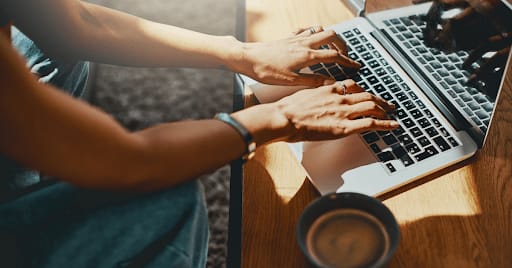 Know what it takes to have a competitive offer
If you're going the mortgage loan route, then be sure to get approved and underwritten before looking for a home (not just preapproved). This will help you be more aggressive in the offer process and provides an extra layer of security if you decide to remove a financing contingency.
Remember you live in the payment, not the price
With today's low interest rates it's important to look at what your monthly mortgage payment will be, not just the purchase price, since this number is what will affect your lifestyle the most. Reach out to your lender and have them explain how different price points will impact your payments. You may be surprised to learn you can afford more house than you think.
Customize your offer to the seller
Tailoring your offer to meet the holistic "needs" of the seller is usually the best strategy for getting your offer accepted. Sometimes that is all about price, but sometimes it isn't. You may win on other contingencies or conveniences for the seller.
Make an all cash offer
Sellers prefer cash offers because they close faster and eliminate the risk of the mortgage not getting funded. Cash offers give buyers much more negotiating power.
Use contingency periods as a safety net
We're seeing buyers shorten or waive their contingencies entirely, which can be a great tool to make your offer stand out. But it could also leave you at risk if issues arise and should only be part of the strategy if you are comfortable with the risk.
If you aren't comfortable, we recommend shopping in a lower price point and increasing your down payment. This creates another way for you to remain competitive, as these offers seem less risky to sellers and can be more appealing.
Tips for Sellers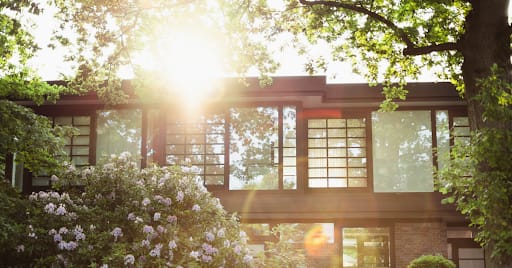 Complete a pre-inspection
Before putting your house on the market, consider getting a pre-inspection. This step will alert you to potential problems that could hinder the sale of your home. This may be more necessary if you have an older home, where major repairs are more likely.

Understand disclosure obligations
In California, sellers must provide a Transfer Disclosure Statement (TDS) as well as a Seller Property Questionnaire (SPQ) to any potential buyer whose offer has been accepted. This form asks specific questions about defects or malfunctions the seller may be aware of. The most important concept to keep in mind is that you must disclose any material facts that you are aware of. It is always better to disclose as much as possible to protect yourself from legal action, should a problem with the home arise after a sale. Although this is what inspections are for, some conditions may go undetected.

Have a plan in case of a low appraisal
In the event of a low appraisal, have a plan or predetermined agreement on what will happen before a buyer's offer is accepted. The most beneficial scenario is having the buyer cover the entire cost of any appraisal gap.
Be selective — price isn't everything
It's easy to be drawn to the highest offer, but you may also want to consider the likelihood the deal will close. What contingencies are included in the deal? How could those impact the process and timeline.

Secure a formal backup offer
If you receive multiple offers, we recommend sellers consider securing a formal backup offer. A backup offer is a second fully executed offer waiting on standby, and it allows the seller and their agent to keep pressure on the current buyers. In the event that an offer does not move forward due to a buyer, having a formal backup offer can help a seller move forward without having to go back on the market.
While today's real estate market is benefiting sellers, history has shown us that no market trend lasts forever. It's imperative that both buyers and sellers remain strategic, think long-term about their risk tolerance and focus on negotiating what's most important.
Partnering with an experienced real estate team has become more important than ever to help determine if today's market is aligned with your needs and goals and what steps you should take to remain protected and set yourself up for success. Contact our team to learn more about buying and selling in this highly competitive market!