Found online, source: bestproducts.com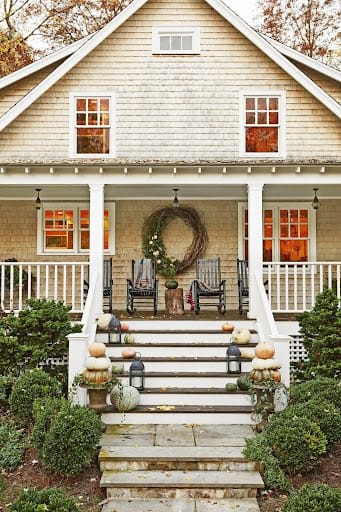 Spring is king in real estate, but October is a close second for both buyers and sellers in Los Angeles.
Perfectly situated between back-to-school and before the holidays, this month sellers are more likely to negotiate and buyers are serious. Not to mention there are some great tax benefits for both parties. Here are some things to consider when buying and selling this month.
The Holidays Motivate Buyers & Sellers
As the holidays approach, both buyers and sellers are eager to close so they can move on to the end-of-year festivities. Sellers may also be motivated for other reasons such as a job change or if their home is sitting on the market.

Tax Perks
Home is where the heart is and tax breaks. There are a number of tax benefits for both buyers and sellers. Consult with your tax advisor to learn if you should take the standard deduction or itemize deductions.
Some popular benefits and deductions include.
Interest paid on your mortgage (in most cases)

Property taxes
Energy-efficient upgrades
Sellers are excluded from paying taxes on profits - up to $500k
Benefits for those who work from home
Outfit Your New Home for Less
In the coming months, there will be some serious deals going on. Whether you decide to brave the stores in person or stick to deal hunting online, Black Friday through Cyber Monday are prime days for saving on new appliances, furniture, and home decor you might need when moving.
Lock in Low-Interest Rates
2019 has been the best year for mortgage rates since 2011. We never know exactly where rates will be in the future, so it's important to take advantage of the current programs available. As of October 2nd, rates in California are 3.65% for a 30-year fixed, 3.12% for a 15-year fixed.
Coming soon!
Our Q3 Real Estate Report will be available later this month and includes key stats and an overview of what's happening in our local real estate market. Keep an eye out for it in your inbox!