The Best L.A. Experiences to Give as Gifts
Celebrating the birthday of that special someone in your life or looking to give a gift that wows to your gal pal, parents, or favorite person? How about gifting an unforgettable experience? Los Angeles is full of things to do that can be gifted to the special people in your life. Here's a list of our team's favorite L.A. experiences.

1. Escape Rooms



For anyone searching for mystery, adventure, and excitement, there's no need to look any further than an escape room. There are now dozens of places throughout the city where teams of players can solve puzzles and use clues to escape a (temporarily) locked, themed room before the timer runs out. They can be used for team building, a date night, or any kind of good ol' fashioned fun. Think family game night in action where you can be Sherlock Holmes and Indiana Jones at the same time. 60Out, which has seven locations all over Los Angeles is a top choice, Hatch Escapes in Mid-City or Forbes best-rated escape room, Fox In a Box in West Hollywood. Most escape room companies offer gift certificates or gift cards.

2. Learn from the Best with MasterClass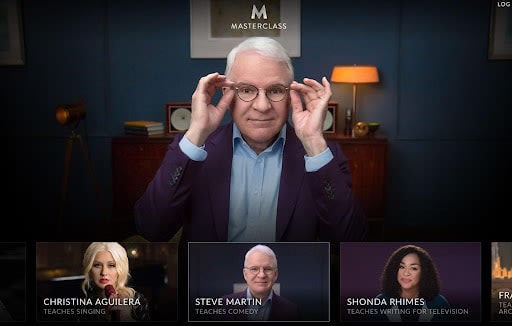 Give a gift that helps them grow with online classes taught by the world's best. MasterClass is an online platform offering 70+ courses ranging from guitar to cooking to poker. With a star-studded lineup of instructors like Gordon Ramsey, RuPaul, and Annie Leibovitz, your giftee can master a new skill, in the comfort of their home, while being mentored by a legend. Gift options include eGifts for individual courses ($90 per course) as well as an All-Access Annual Pass ($15/month billed annually).

3. Farm-to-Fork Dining Experiences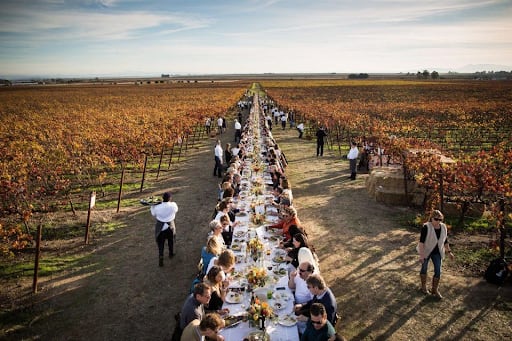 If you have an acclaimed foodie on your list, dinner at a traditional restaurant may be a bit meh. Farm-to-fork dining experiences like Outstanding in the Field, a roving restaurant without walls, give you the opportunity to dine just about anywhere— in fields, orchards, and along the seashores where the meal's ingredients were harvested. Gift certificates are in increments of $300 and do not expire. If your giftee has exquisite taste but doesn't want to dine in the great outdoors, try Salt's Cure in Hollywood, Malibu Farm, or Gjelina on Abbott Kinney.

4. A Indulgent Retreat at the Ranch in Malibu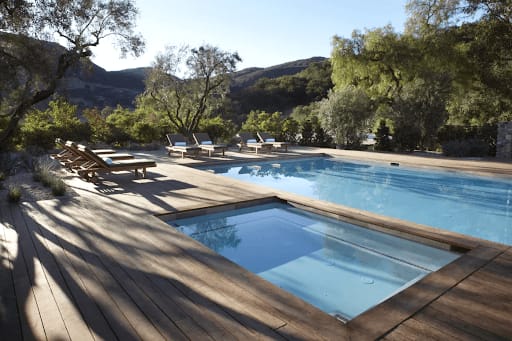 Is anyone in your life in need of some major self-care or a wellness reboot? Give the gift of The Ranch, a seven-day retreat ideal for solo travelers, couples or groups in Malibu. (A shorter four-day retreat is offered in Westlake Village dubbed The Ranch 4.0). Limited to 18 guests each weekend, you'll get to participate in an active daily schedule consisting of morning hikes, fitness classes, and a massage. This getaway is complemented by a 1,400 calorie-a-day organic plant-based diet served in an enchanting onsite greenhouse as well as cooking classes before departure. The cost for the Malibu experience is $7,800 and includes all meals, fitness programs, and accommodations.

5. A Year-Long Family Membership to the L.A. Zoo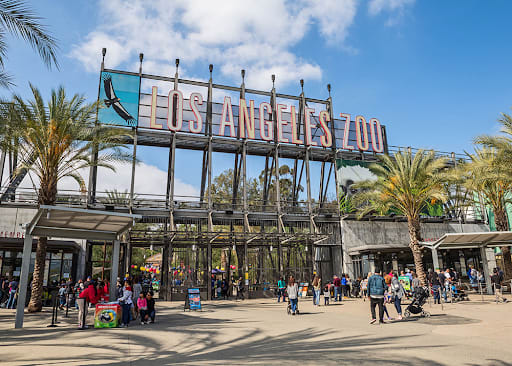 A perfect gift for families with young children, a year-long membership to the L.A. Zoo will do the trick. This membership comes with all kinds of perks, such as private walking tours, interactive shows, special events, and discounts on admission to 170 other zoos and aquariums. Don't miss this opportunity to explore the wonders of nature from the depths of the ocean to the plains of Africa for one great price. Family memberships begin at $150.

Won't use an annual pass? You can also sign your loved ones up for an overnight creature camp out this summer. With dates running from June to October, this unique experience allows children 5+ to sleep under the stars and explore the zoo after hours with the supervision of an adult. The price is $85 per person.

6. Horseback Riding Adventure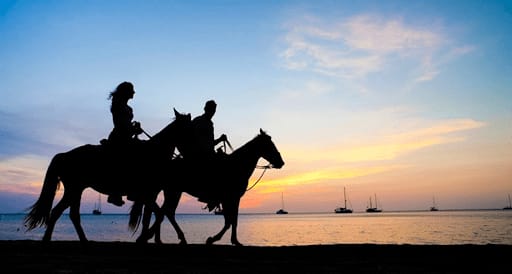 You won't see a lot of people riding horses up and down Hollywood Boulevard, but if you look up toward the Hollywood Sign, you may see people horseback riding across the Hills. With nearly 100,000 horses in the city proper and even more in surrounding ranch areas and in unincorporated areas along the L.A. River, Los Angeles is a thriving equestrian center. With companies like the Los Angeles Horseback Riding, voted the most beautiful place to trail by Los Angeles Magazine and Sunset Ranch Hollywood, you get gift rides starting at about $50 per person.

7. Give Feng Shui



Some people believe that Feng Shui can re-energize your space and transform the way you live. If you're trying to impress a homebody or someone who'd appreciate a little ohm and ahhh in their home, try hooking them up with a Feng Shui consultant and interior designer. Some say Feng Shui can Increase prosperity, benefiting your health, creating more harmonious relationships as well as bring about academic success. Will LeStrange is one such consultant that serves the L.A. area another top choice is 168 Feng Shui Advisors in Burbank.

8. Staycation on the Beach, Literally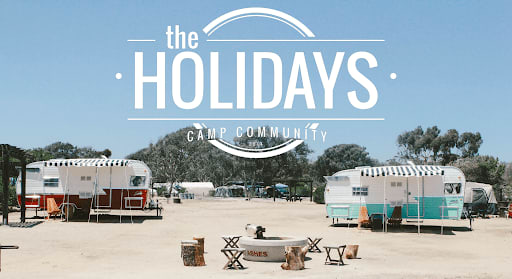 We don't know if glamping will ever go out of style, so giving a staycation on the beach to someone who loves the outdoors, but not so much camping, maybe the way to go. One of our favorites is the Holidays Camp Community in San Clemente. Yes, it'll be a bit of a road trip to get there, but once you're there, it's totally worth it. Located within San Clemente State Beach, the campsite is surrounded by beautiful views, beaches, trails, and coastal breezes.

Here, they offer alternative overnight accommodations in the form of 1960's style vintage campers with updated interiors, featuring clean, sleek, and modern amenities. Its vintage Shasta trailers located on the bluff overlook the Pacific Ocean, 350 steps from the sand. They also provide activities like board games, cornhole, horseshoes, bocce, giant Jenga, and boogie boards. The campground includes picnic tables, fire pits, and grills.

If glamping literally on the beach is not your way of fun, you can always book an oceanfront hotel at Venice Beach, Manhattan Beach, or Santa Monica. Malibu, of course, never disappoints.

9. Take Them Out to a Ball Game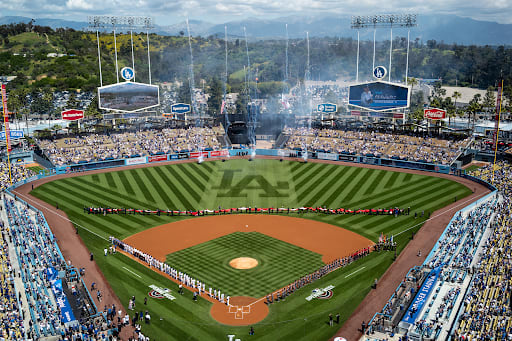 For sports lovers, tickets to a baseball, basketball, or football (yes, finally) game is on cue. The Los Angeles metropolitan area is home to several professional and collegiate sports teams, boasting eleven major league professional teams like the L.A. Dodgers, Clippers, Lakers, Sparks, Anaheim Ducks, the Los Angeles Angels, the Los Angeles Chargers, Rams, Kings, LA Galaxy and much more. There is no shortage of sporty fun here in L.A. Check each individual team's websites for tickets and game info.

10. Hollywood Bowl Subscription Package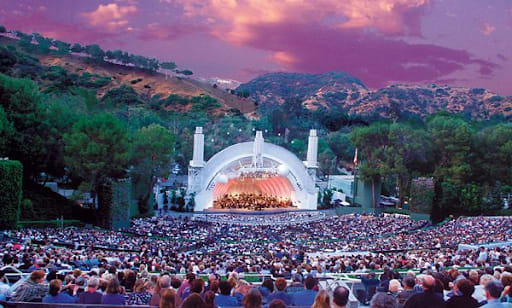 When you purchase a subscription package for the

Hollywood Bowl
, you're giving access to the best seats at the best price to see some of the finest in classical, jazz, Broadway, world music, and much more. Tickets for the entire season will be mailed before the season begins and the seats are guaranteed, even for sold-out events. Concert packages are grouped by genre and day of the week. Ranging from 3 to 5 concerts each, our subscription packages offer the best ticket value, plus insider perks. Check them out
here
.

11. Flutter Playdate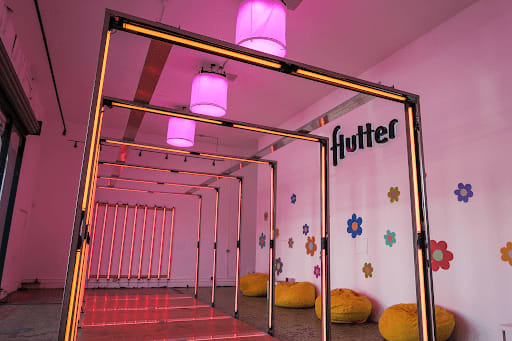 Give the gift of interactive art discovery at Flutter, L.A.'s new contemporary art exhibition that inspires joy, featuring 6000+ square feet of playful art that are meant to be touched. If you have any art lovers on your list, Flutter's immersive rooms created by coveted artists from around the world are a great gift. There's a six-foot Katie Stout sphinx, a VR family cookout by Jacolby Satterwhite, enormous chimes by Jillian Mayer, and psychedelic projections— perfect installations for the ultimate play date.