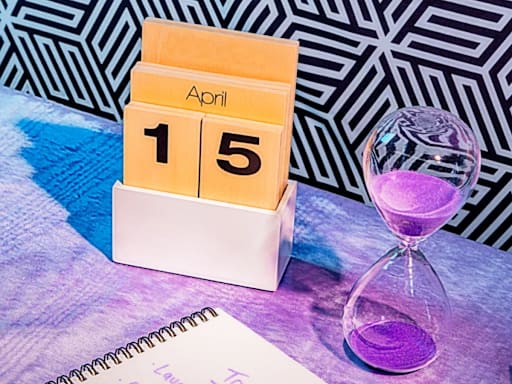 As a small business owner, odds are you were affected by the COVID-19 pandemic. Whether this meant shutting your doors temporarily, reducing your number of customers, or shifting to remote work, 2020 has undoubtedly been challenging. If you were like millions of other small business owners, you got at least a little bit of financial relief through the US government's Paycheck Protection Program (PPP) or the Economic Injury Disaster Loan (EIDL) advance.

So, now, here we are. You've received your funding, you've spent it, and perhaps you've even applied for loan forgiveness. But there's still a nagging thought in the back of your mind: How does this affect your taxes? Do you have to pay taxes on your PPP loan? Will you be on the hook with the IRS for the funding you received with the EIDL advance?

With tax time right around the corner, this is a pretty common concern for small business owners. Digging through IRS publications or trying to decipher information released by the SBA can leave you scratching your head.

Below, we break it all down for you so that it's easily digestible. We'll cover how PPP loans and EIDL advances affect your 2020 taxes, so you can be fully prepared when it's time to file.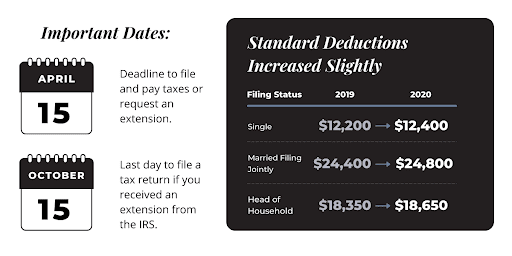 Relief Checks
The two rounds of economic impact payments sent to millions of Americans are not taxable income. But people who did not get their payments, or received less than they were due, can get the proper amount by claiming the Recovery Rebate Credit on their 2020 taxes.
PPP Loans
Previously, anything you spent your Paycheck Protection Program (PPP) loan on was not going to be tax deductible, much to the frustration of CPA's everywhere. With the passing of a second stimulus bill on December 27, 2020, we received clarity on how the expenses covered by the loan will be treated.

The CARES Act spells out that loan funds that have been forgiven are excluded from your business's gross income. That means you will not pay taxes on the money that you received, as long as it was spent on the following:
Payroll expenses

Mortgage interest

Utilities payments

Rent

Operational expenses (HR, software, cloud computing, or accounting needs)

Property damage costs (due to public disturbances in 2020)

Supplier costs

Worker protection expenditures
PPP loan funds that were not forgiven are similar to other loans. Unforgiven PPP loan funds are not included as part of your taxable gross income.
EIDL Loan & Grant
The Economic Injury Disaster Loan (EIDL) is a loan option available through the SBA to help businesses struggling with financial hardship due to COVID-19. The EIDL can be treated the same as any other loan, but what about the $10,000 EIDL grant? The second stimulus bill clarified that the grant will be tax-free and does not need to be repaid.
Employee Retention Credit
Small business owners may be eligible to claim the
Employee Retention Credit
. This credit is available to businesses with 500 or fewer employees that also meet the following criteria:
Required by a governmental authority to fully or partially suspend operations as a result of COVID-19, or

Experienced a gross decline in receipts of at least 50% in a calendar quarter in 2020 when compared to the same quarter in 2019
If you are eligible, you can receive a credit of up to 50% of eligible wages paid per quarter to each employee. Maximum wages per quarter per employee are capped at $10,000. That means you can claim a maximum of $5,000 per quarter per employee.
If You Received A PPP Loan, Expect A Tax Audit
In recent months, the SBA and the US Treasury have announced that all PPP loans in excess of $2 million will be audited. Loans that are less than $2 million are subject to an audit, and it has been reported that much lower loans have been scrutinized. What does this mean for you? In short, all recipients of the PPP loan should expect to be audited, as there is a higher probability that the IRS will audit you.

"Audit" is a pretty scary word, especially if you've never faced one before. However, as long as you have your records in order and used funds appropriately, the audit process should be pretty painless. Here's how to make the process go as smoothly as possible:
Keep All Records: Receipts, statements, payroll records, and PPP documentation should be kept on file for at least six years after your PPP loan is fully repaid or forgiven.

Make Copies: If you're sending off documentation, make sure to send copies. Always retain your original documentation in case you need it at a later time.

Hire A CPA: Unlike a regular accountant, a CPA will be able to represent and defend your business against the IRS, if necessary. A CPA can also offer important advice for tax preparation and future audits.
We recommend consulting with a tax professional, in order to put yourself in the best position when filing. Contact our team for a referral in the Los Angeles area!