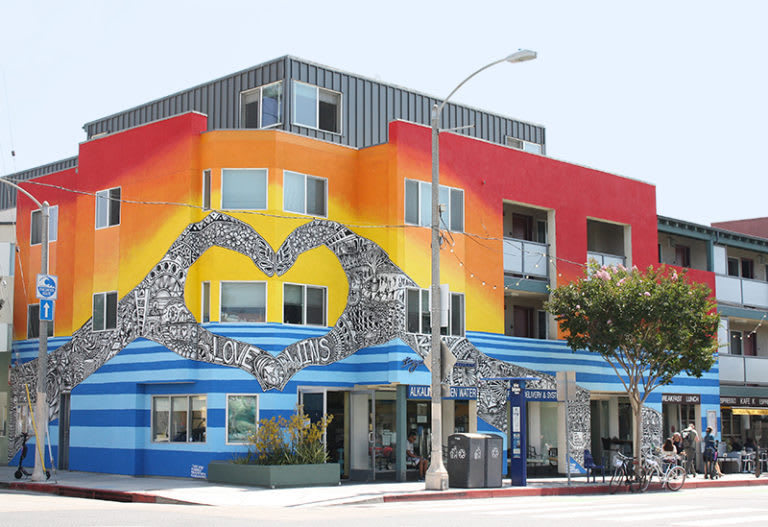 Courtesy of santamonica.com
Santa Monica. One of the most well known cities in the world — really! Mark our words, this city should be on everyone's radar. According to the city, Santa Monica is home to the leading edge of the nation's creative, economic and start-up scene. Located west of Downtown Los Angeles, Santa Monica houses an array of well known tourist spots, upscale dining locations, breathtaking sceneries, and landmarks that have been featured in many Academy Award winning movies!
Neighborhood Diagnosis
Diverse in population and community, Santa Monica boasts a healthy employment rate taken from the US Census and an A+ school district rating according to Niche. Additionally, the US Census provides data, stating Santa Monica has an average population of 93,706 people, while ages in the neighborhood range from children under 5 to persons 65 years of age and older.
The neighborhoods in Santa Monica present a diverse range of housing styles, all centrally located and boasting spectacular ocean access. Its residents occupy single-family homes along quaint, tree-lined streets, modern beachfront houses near the bustling boardwalk, and amenity-rich apartment buildings.
Neighborhood Spotlights!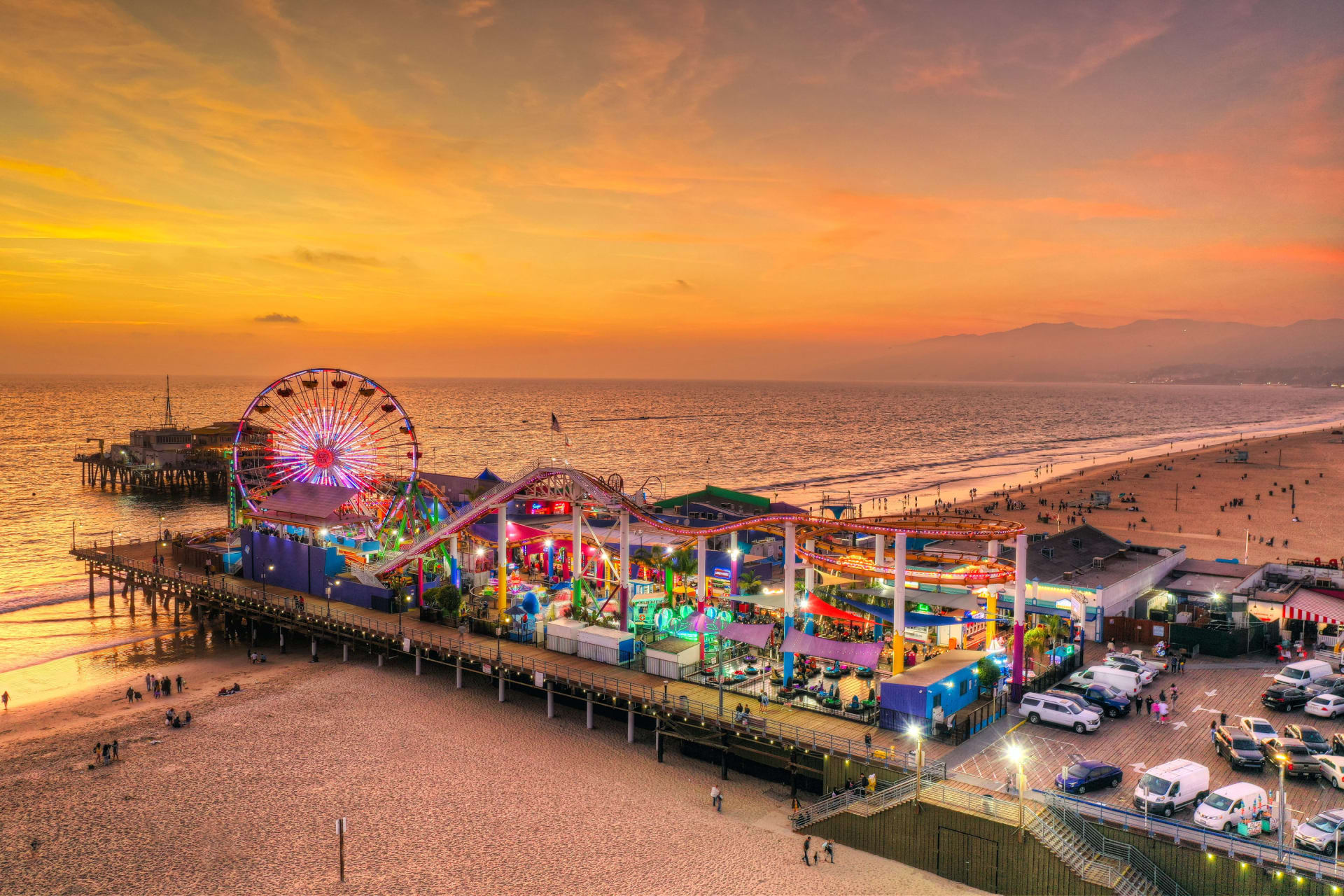 Courtesy of Unsplash
Santa Monica not only provides a constant ocean breeze with temperatures rarely rising over 83 degrees, it is also home to many beloved local businesses and attractions! See our highlights below!
Accents Jewelry! A treasured jewelry box that supports local artists, affordable prices, and unique pieces you won't find in department stores is situated on Main Street in the heart of Santa Monica. Back in 1987 there was a lack of jewelry galleries accessible to the public, and due to this, founder Steven Hanna envisioned a concept that would bring together many of the designers he had met at trade shows and craft fairs as there were very few jewelry galleries at the time. To this day, Steven still seeks out new talent at trade shows to carry their lines as they grow into accomplished designers. Accents Jewelry also offers custom services in addition to custom wedding & engagement rings. Could find a perfect gift for Mother's Day!
Santa Monica Pier! Our LKP team member, Paris, highlights that the pier is home to a wide variety of arcade games and rides for all ages. In her words, it is famously known as the pier Forrest Gump ran to in the movie! Hence, the well known Bubba Gump Shrimp restaurant overlooking the ocean.
Third Street Promenade! A well known open air shopping location home to the Santa Monica Farmers market on weekends. Serving the market with their produce are hundreds of local vendors, farmers, bakers, fisherman and more!
Jinya! Paris's absolute favorite local restaurant in Santa Monica. She makes their quality very clear "I have tried a number of different ramen spots, nothing even comes close to Jinya's perfection!"
Residential Property Price Point
Courtesy of the Los Angeles Times
Santa Monica is home to a range of property types. According to data taken from sold properties during the third week of April 2022, the median sales price for single-family home purchases fell around $4,147,499, while the median sales price for condo purchases fell around $1,547,000. Furthermore, the median rent came in at $4,114. *A more accurate breakdown of property price points calculating square footage, lot size, beds, baths, and home age is below:
Single Family Homes
Median Price Age Sq. Ft. Lot Size BD/BA
$13,869,444 80 5,902 0.5 - 1 acre 6/7.5
$5,897,500 52 3,369 6,500 - 8,000 sqft 4/5
$3,450,000 43 2,132 8,000 - 10,000 sqft 4/3
$2,175,000 74 1,215 4,500 - 6,500 sqft 3/2
Condos
Median Price Age Sq. Ft. Lot Size BD/BA
$5,450,000 33 2,800 0.5 - 1 Acre 3/3
$2,225,000 42 1,608 0.5 - 1 Acre 2/3
$1,277,000 50 1,150 0.25 - 0.5 acres 1/2
$839,000 54 754 0.25 - 0.5 acres 1/1
*Statistical housing stats are sourced from the California multiple listing service searched by neighborhood zip code.
Santa Monica has much to dream about!
So tell us, does this neighborhood sound like home? Remember, if you are ever planning on listing or home searching, we are here to help you directly in Los Angeles and through our referral partners across the country!