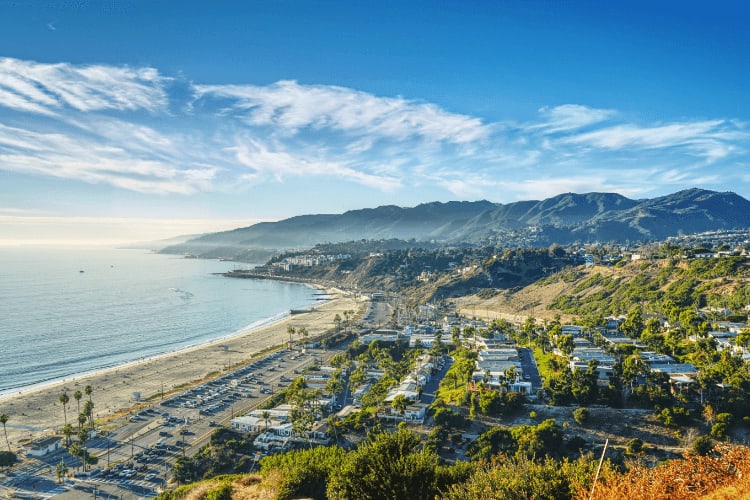 Courtesy of RubyHome
Pacific Palisades is a luxuriously modest coastal neighborhood nestled between the mountains and the Pacific Ocean, offering an upscale likeness while fostering its small town charm. Palisades residents often can enjoy a stroll in the park, a beautiful hike in the Santa Monica Mountains, delicious food from a number of well-loved, newly renovated restaurants and fun activities suited for the whole family.
Picturesque in essence, the Palisades is a highly sought-after community housing many prosperous professionals, including those from the entertainment industry. A fun fact, Adam Levine actually just sold his Palisades house for $51 Million! Additionally, the Palisades has been the set of many well-known, academy award winning movies!
Neighborhood Diagnosis
Diverse in population and community, Pacific Palisades boasts a high percentage of residents enrolled in higher education noted from the US Census and an A+ school district rating according to Niche. Additionally, the US Census states that the Pacific Palisades has an average population of 161,038 people, while the demographic of the neighborhood has a range of persons from 18 to 65 years of age.
The neighborhoods in the Pacific Palisades offer residents a glamorously charming feel, resting on high ridges with panoramic views of Los Angeles and easy access to the beach and mountains. The area boasts a low population density with a little over 3000 residents per square mile according to the US Census.
Neighborhood Spotlights!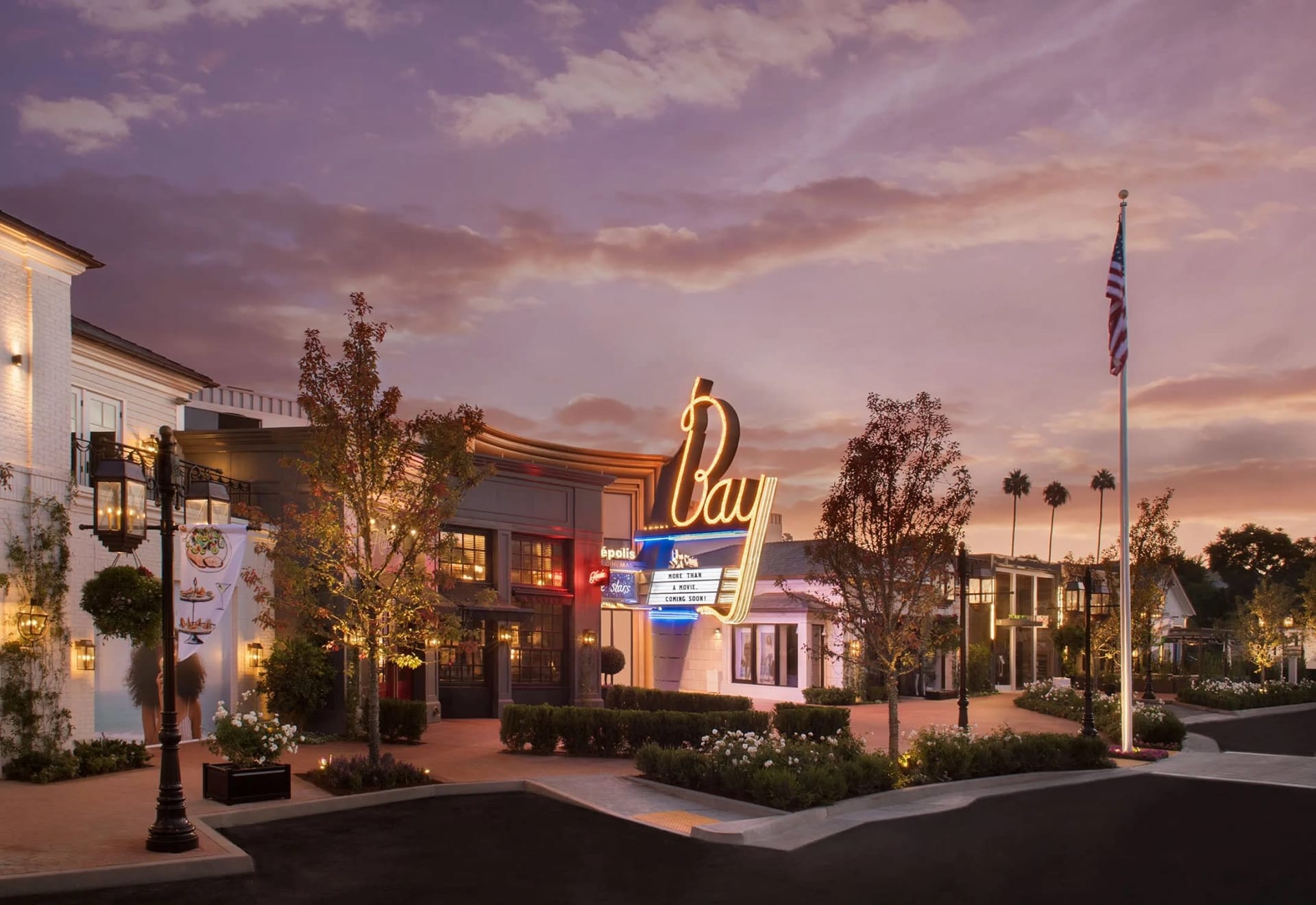 Courtesy of Architectural Digest
Aside from ranking as one of the best places to live in California due to its heritage rich community, the Palisades is home to many beloved coffee shops, restaurants, and parks! Palisades Village, crafted by developer Rick Caruso is a timeless gathering place that includes 8 first-time brick and mortar stores, 40+ boutiques and eateries, and 20 female owned businesses. This addition not only complemented the Palisades surrounding community, but elevated it to become one of the most admired in the whole of California.
Some of our upscale dining favorites include The Draycott and Blue Ribbon Sushi while our more casual dining options include Vittorio, Hanks, and Palisades Garden Cafe.
Notably, a few local businesses chosen to spotlight by our team at Lisa Kirshner Properties are Fahi's Skin and Wax Bar, Cafe Vida, and Sweet Laurel Bakery.
See our highlights about each:
Fahi's Skin and Wax Bar - Female owned and operated! This beauty destination offers many services to make you feel pampered and beautiful — indulge in that self-care.
Cafe Vida- A crowd favorite for Pacific Palisades residents! They serve delicious cuisine with ingredients freshly sourced from the weekly farmers markets that takes place in the Village every Sunday.
Sweet Laurel Bakery- A guilt-free delicious dessert spot! Taking pride in their "whole foods" approach by using 5 ingredients or less, Sweet Laurel Bakery boasts grain free, dairy free and refined-sugar free treats! All menu options are paleo with vegan and keto options as well.
Residential Property Price Point
Courtesy of Zillow
The majority of residents living in the Palisades are proud homeowners!. According to recent data taken from sold properties, the median sales price for single-family home purchases fell around $5,745,000, while the median sales price for condo purchases fell around $1,613,000. Furthermore, the median rent came in at $8,000. *A more accurate breakdown of property price points calculating square footage, lot size, beds, baths, and home age is below:
Single Family Homes
Median Price Age Sq. Ft. Lot Size BD/BA
$12,247,500 23 6,979 0.25 - 0.5 acre 5/7
$6,847,499 62 4,743 0.5 - 1 acre 5/5
$4,997,500 41 3,489 0.25 - 0.5 acre 4/5
$2,935,000 68 2,203 6,500 - 8,000 sqft 3/2.5
Condos
Median Price Age Sq. Ft. Lot Size BD/BA
$4,450,000 0 3,690 - 3/4
$2,580,000 9 2,230 5 - 10 acres 3/4
$1,030,000 47 1,201 1 - 2.5 acres 2/2
$829,900 59 989 2.5 - 5 acres 2/1
*Statistical housing stats are sourced from the California multiple listing service searched by neighborhood zip code.
Pacific Palisades is endless in possibilities!
So tell us, does this gorgeous neighborhood sound like home? Remember, if you are ever looking to make a move, or even decide to explore your options further, we are here to help you directly in Los Angeles and through our referral partners across the country!