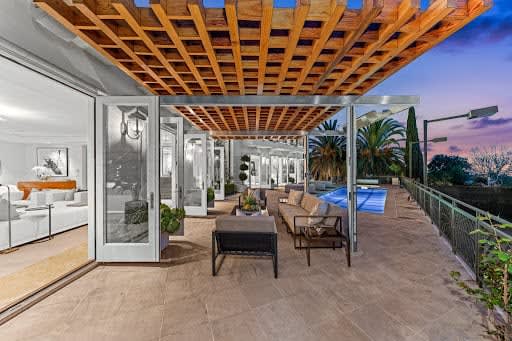 Despite the tumultuous year of 2020 and expert predictions, the real estate market has continued to boom since last summer. If you're thinking about taking advantage of these favorable conditions, here are some things you should know.
Los Angeles homes, on average, are selling in 50 days, however this can vary greatly depending on your zip code. For example in Brentwood, homes are selling on average in eight days. Which is extremely fast! Currently our inventory sits at about a 1.4 months supply, which is very tight. In a balanced market we typically see between four and six months supply.
The bottom line is there are more active buyers than sellers, and despite a bump in homes hitting the market this quarter, the high demand and low inventory situation has the scales tipping in favor of sellers as we head into the spring season.
So, if it's such a HOT seller's market, why do you need to sweat the details when selling your home?

You've probably heard the saying, "the devil's in the details" and we couldn't agree more. By following the tips below you'll attract the right buyer and position your home to sell fast and above asking price.

Tip #1: Sell the Lifestyle
A home is more than walls and a roof, which is why we encourage our clients to sell the lifestyle. You can do this by making your home look clean, modern, clutter-free and ensure the style fits the community. If there are specific features like a pool, ocean view, great place to entertain or a showroom quality garage–play these features up! This allows potential buyers to envision how their life could fit in the space. Work with a Realtor that has an extensive portfolio of home sales and the experience, connections and creativity to help you successfully position your home in today's marketplace.
#2: Price Your Home Right
When inventory is low, like it is in the current market, it's common to think buyers will pay whatever we ask when setting a listing price. Believe it or not, that's not always true. Don't forget that the buyer's bank will send an appraiser to determine the fair value for your house. The bank will not lend more than what the house is worth, so if you're not working with a cash buyer be aware that you might need to renegotiate the price after the appraisal.
#3: Stage To Sell
Staging your home — or making it look as appealing and move-in ready as possible — can make a huge impact on its marketability. In fact, according to a report from the National Association of Realtors, over half of seller's agents say staging either slightly or greatly decreases a property's time on the market. Another perk? It could help you fetch a higher price, too. Over 40% of buyer's agents say staging increases a home's offer price by anywhere from 1 to 20%.
#4: Invest in Quality Photos, Videos and Virtual Tours
In an era of unprecedented lockdowns and social-distancing, the ability to tour a home virtually is now a non-negotiable. It also expands your home's reach to buyers who may be relocating from out of state. So making your listing look as great as possible should be goal No. 1. First and foremost, you'll want professional-grade photos of your entire home, including any standout details or features, the yard and its view from the street. Having a video, virtual tour, aerial footage or a drone video can also be great ways to get more buyers interested.
#5: Social Distancing & Safety Protocols
While the general rule-of-thumb when selling a home is to have as many people tour the home as possible, COVID-19 has altered this philosophy. With social distancing the new norm, it's critical that homeowners not only keep themselves safe, but potential homebuyers too. It's now standard for each listing to have their own COVID-19 safety protocols: limiting the size of groups allowed to view, requiring buyers to wear masks, sellers providing hand sanitizer and gloves, requiring showing agents and homebuyers to disclose COVID-19 diagnosis, providing protective shoe booties for tours to name a few.
As buyers feel apprehensive moving into a home previously occupied, homeowners can minimize their fears by marketing a professional cleaning and disinfecting prior to closing. In addition, sellers should strongly consider having their home professionally cleaned and disinfected prior to showings.
#6: Attract the Right Buyer
Taking the highest offer is always tempting, especially in a seller's market. But if that high offer comes from a buyer who is part of a huge chain, which are all dependent on their own sales going through, it might not be the best if a quick sale is your priority. In an ideal world, you want a cash buyer or a buyer with no chain. First-time buyers and investors can be a great choice because of this.
These are just a few of the many strategies our team uses to sell properties throughout Los Angeles. To learn more about the current real estate market or to speak with an agent about listing your property,
connect with our team today
. We look forward to hearing from you and to earning your trust and lasting business.