Mortgage Rates Are Rising. Read This Before You Refinance.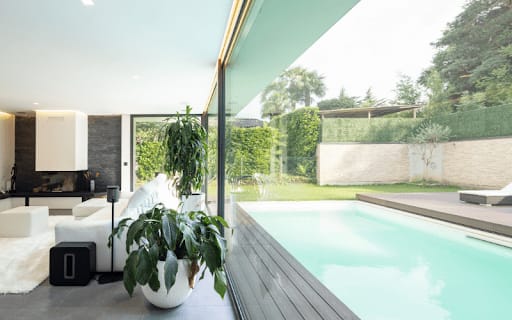 Mortgage rates are on the rise! The average rate on a 30-year mortgage rose to 3.33% the first week of April, according to Freddie Mac. Providing a nudge to homeowners who want to refinance but haven't got around to it.

Does it still make sense to call up your lender and file an application? Here are some questions to consider:
What Rate Makes Sense?
First find the difference between your current mortgage rate and the potential savings of a refinance offer. The rate for a refi will vary based on the particular homeowner. Lenders consider credit history, income and home equity when evaluating applications. While The current rate is higher than the historic lows reached last summer, homeowners with rates above 4% could still benefit from refinancing.
Should I Refinance if I Plan on Selling?
You may want to wait. Many people refinanced their mortgages in the last 12 months to capitalize on superlow rates. Just know that it often takes a year or more to recover the costs associated with refinancing.
Consider how the potential profit on your current home could offset the refinancing costs and the savings you stand to get from the new loan terms. Follow up with your mortgage lender to talk over the terms you agreed upon when refinancing. They may be able to help you talk through potential pitfalls.
What About Closing Costs?
If the potential savings from a new mortgage won't recoup the closing costs—like title insurance, state taxes, appraisal fees and more—it may not make sense to refinance just yet. In some cases lenders are waiving appraisals—and the associated costs—due to concerns about social distancing. Ask your lender about the research process to ensure this doesn't lead to an underestimate of the home's true value.
Should I Switch from an Adjustable to Fixed Rate Loan?
Those with adjustable-rate mortgages might be looking to refinance to a fixed-rate mortgage so they can lock in the current low rates.
As you consider moving from an ARM to a FRM, first check where the loan is in terms of its adjustment cycle, and consider how often your rate adjusts. Most only do so every six or 12 months, which gives some homeowners more flexibility when it comes to exploring refinancing and saving up for the potential closing costs.
How Will the Equity in My House Affect the Situation?
Homeowners who put less than 20% down and have seen double digit gains in their home's value over the last year could benefit from refinancing to eliminate private mortgage insurance, while locking in a lower rate. In order to do so, you must have home equity worth 20% the value of the home. A reappraisal will determine the current value of your home and the increased equity you have.
How Quickly Should I Act?
While we don't know exactly where mortgage rates are headed, experts are predicting they will hover around the current 3% for most of the year. Our advice is not to chase a rate, but instead do the math and make sure it makes sense for your unique situation. Contact our team to get in touch with a reputable lender who can walk you through the pros and cons of refinancing this year.