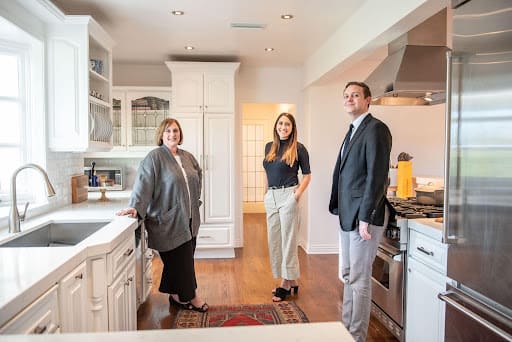 It's time for a mid-year check-in! School's out, Los Angeles is open and vacation plans are back on. Despite all this summer fun, real estate is not experiencing a summer slowdown and both buyers and sellers are enjoying unprecedented opportunities. Here are the trends and predictions making headlines in national, regional and local real estate this month.
National Market Snapshot
Buyers are flooding the market to take advantage of record-low mortgage rates; many with a sense of urgency based on expert forecasts for a steady rise in rates and home prices, as reported by CoreLogic's HPI Forecast.
"Home prices increased on a month-over-month basis by 1.1% from April 2021 to May 2021, and are predicted to increase on a year-over-year basis by 2.8% from April 2021 to April 2022."
And high buyer demand paired with record-low housing inventory is creating the ultimate sellers' market, making it a fantastic time to sell your house.
Over the next six months you can expect to see new construction pick up and more sellers entering the market due to forbearance programs being phased out and an increased comfort level with having people in our homes. This should help curb the inventory crisis and rapid appreciation we've seen over the past year.
According to Chief Economist at the National Association of REALTORS®, Dr. Lawrence Yun, we may see a slight dip in home prices later this summer, but there is still enough pent up buyer demand to prevent any major drop.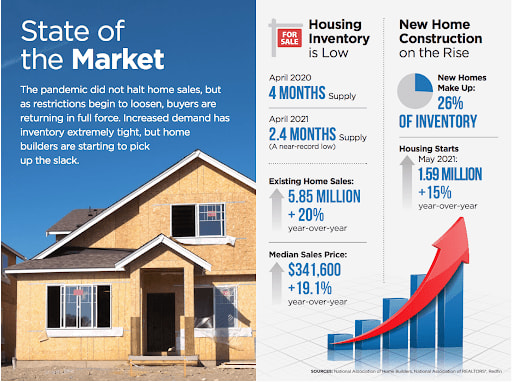 Regional & Local Market Trends
Southern California home prices soared in May, hitting another all-time high! Median home prices in the region have risen by double digits for 10 consecutive months and new records are being set both regionally and locally.

The Westside's median price has held strong at $1.9 million and our Coastal Communities have soared to an all-time high of $2.4 million. That's a 18% increase year over year.

But fear not, deals are still out there. Scattered across the depths of the Multiple Listing Service, hiding behind troves of multi-million dollar listings on Zillow and Redfin, they exist and we're here to help you find them!

The number of investor sales is also on the rise, as deep-pocketed individuals and companies look to acquire single-family houses to rent out or renovate.

While the entire country is experiencing incredible growth, it's not surprising our local market remains a standout. Since the spring of 2020, buyers are looking for homes that can offer:
Desirable location and outdoor amenities

Solid and diversified local economy

Population diversity and entrepreneurship

Remote work capabilities

[MUCH] more space and larger homes
All of which can be found in Los Angeles' diverse and eclectic neighborhoods!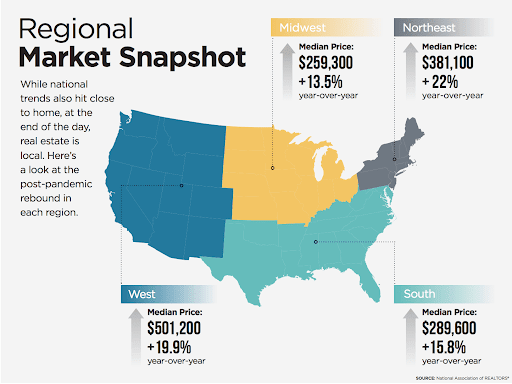 Are We In A Bubble?
Did you know the most Goggled question regarding real estate today is, "Are we in a housing bubble?"
Sidebar: A real estate bubble can occur when there is a rapid and unjustified increase in housing prices, often triggered by speculation from investors. Because the bubble is (in a sense) filled with "hot air," it pops—and a swift drop in value occurs. By contrast, the current rise in home prices is based on the predictable results of historically low interest rates and widespread low inventory.
To accurately answer this question it's important to take a trip down memory lane and revisit the conditions that led to the 2008 recession. Shady loans with adjustable rates, homeowners with extremely low equity and a surplus of inventory were driving factors in the real estate market crash.
This time around things are much different. Banks are better funded, homeowners hold more equity, and most homeowners have fixed rate loans. On top of this, the inventory shortage and buyer demand is not a smokescreen.
So while home prices have rapidly increased, most experts have agreed it is due to good ol' supply and demand, not a real estate bubble.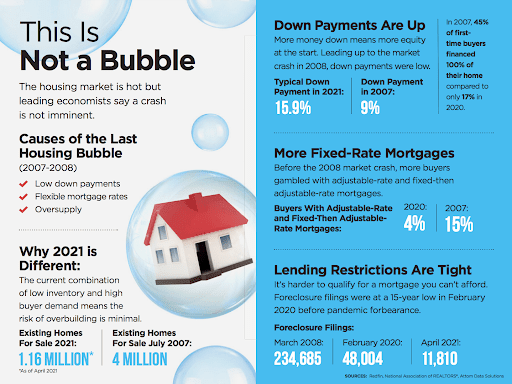 Want more local real estate advice? Download our
Quarterly Real Estate Report
and contact our team to learn about the special factors and trends impacting Los Angeles real estate.