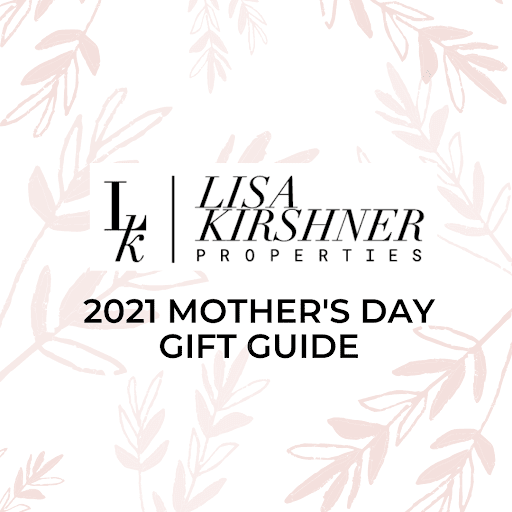 We're going to take a wild guess and say that on the shortlist of people you go all out for, Mom is tops—meaning the best Mother's Day gifts are non negotiable when showing up for her. The annual holiday is no time to play around, but lucky for you, we scoured L.A. (you're welcome!) to find thoughtful last minute Mother's Day gift ideas for any mother figure in your life.
Bonus: all these gifts can be purchased locally!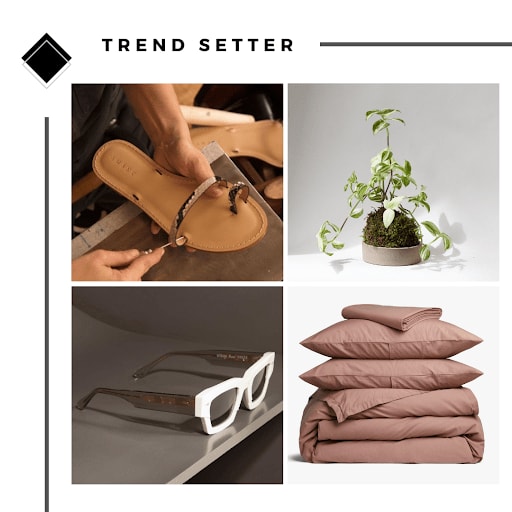 Amanu's atelier is tucked away in a West Hollywood outpost where custom sandals are made similar to those found in Capri or St. Tropez. Consider a gift card so Mom can go for a 30-minute experience to make summer sandals to her liking.
This Venice-based eyewear brand, will keep Mom protected and looking stylish all summer long. Book an appointment to set up a private time to shop the collection at their Abbot Kinney store.
After the past year she's had, Mom definitely deserves a good night's sleep. Who better to provide bed linens that deliver those coveted zzzz's than hometown favorite Parachute Home? While you can buy their cult-status sheets online, they also have two stores in Los Angeles (Venice Beach & Silver Lake) in case you want to feel the luxurious hand of their percale, sateen or linen bedding for yourself.
The team at Sanso pair exotic plants and handmade ceramics for a one-of-a-kind aesthetic that is like an art installation right in your own home. To upgrade this Mother's Day gift, promise her you'll water the plant for her! Curbside pickup is available on Wed. and Fri. from 1-5 p.m. Contact store for details.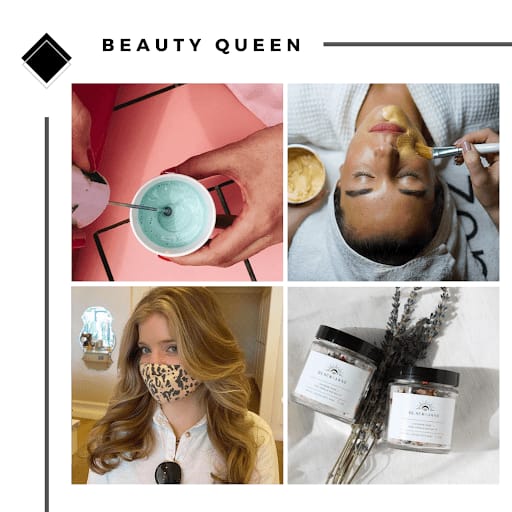 What's more fun than getting your hair done together? Treat your mom (and yourself) to some pampering with a blowout at Drybar. She can choose from different hair styles from the glamorous Cosmo to the fun Mai Tai. With plenty of locations all over L.A., it's easy to make an appointment and make mom happy!
After quarantine, we could all use a little self-care indulgence. A gift certificate for this skin resurfacing treatment delivers instant results. Reducing the look of fine lines, acne and uneven skin tone while leaving the skin deeply hydrated.
Consider giving Mom a visit to Orly's recently re-opened Color Lab at 7621 Beverly Blvd. in L.A. for a mani experience in which she can make a custom nail polish shade to her exact specifications with the help of on-hand color specialists.
Perfect for the mom who enjoys a little "me time" from the comfort of her home. These Himalayan bath salts are perfect for detoxifying and cleansing the body, they also help reduce muscle pain and stiffness. Made in Los Angeles, you can pick these up from Burro, a trendy boutique in Venice (which now has additional locations in Santa Monica, Malibu and Westlake Village) that offers a variety of products from apparel to wellness.
Sign up your Mom for a subscription to Simple Feast, a European-favorite plant-based startup, that just launched in Los Angeles with their farm-to-doorstep, organic, plant-based meal kits all delivered in sustainable packaging. Sample meals include crispy potato tacos with lime-cilantro slaw, kale-walnut pesto pizza, and layered Tikka Masala with curried lentils and rice—no one will ever say vegetarian meals are boring!
Of course Mom deserves her own super cool, hybrid bike designed in Los Angeles by SixThreeZero. This electric bike can go as fast as 15 mph, has a super comfy seat, and you can add-on key accessories like cup holders and rear racks that will make her commute around town, all the easier.
For moms who train hard, a sports recovery massage is just the ticket. Hyperice's Hypervolt vibration gun, is perfect for the active mom looking to speed up recovery time and ease aches and pains. This high-powered massager can be purchased online or in-person at major retailers like Best Buy and REI.
Happy Mother's Day to all the moms out there! If you're shopping for a gift, don't forget Mother's Day is Sunday, May 9th. Be sure to shop local and check shipping/pick-up options if you're ordering online!