Long before the beloved Taco Tuesday, Los Angeles natives delighted in the yearly celebration of Cinco de Mayo. With our close proximity to the border, Angelenos get to enjoy a rich history of Hispanic culture, art and food. From food trucks and festivals to margaritas and happy hour, here are the top things to do in L.A. for Cinco de Mayo this year.
Olé!

1. Eat your heart out at El Cholo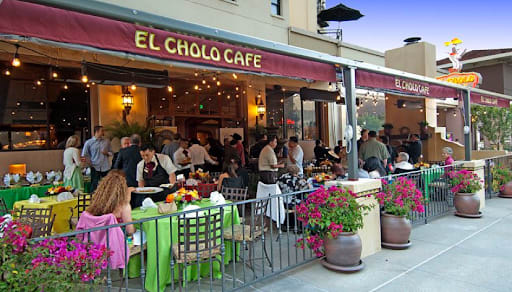 When it comes to Mexican food, there's really no better place to eat than El Cholo the original, restaurant. (Debatable, we know…) With nearly 1,500 reviews on Google and a 4.3 star rating, El Cholo delivers knock-your-sombrero-off quality of authentic homemade food. El Cholo has several locations to serve the Greater Los Angeles and Orange County areas, including one in Santa Monica, Downtown Los Angeles and Corona Del Mar. Its name to fame—margaritas—hands-down.

www.elcholo.com
2. Big Bar, if you're really thirsty
Now, if size is what matters to you, hang a quick left and head to Big Bar in los Feliz. This is the home of the "nefarious beast," officially known as the largest margarita on this side of the border.


1927 Hillhurst Ave. Los Angeles, CA 90027

www.alcovecafe.com/bigbar
3. Border Grill's happy hour & taco truck
For the best happy hour specials, check out Border Grill Modern Kitchen. You can snag two tacos for $7, $5 quick-bite munchies and $7 margaritas in its cantina. For vegans, Border Grill serves a vegan brunch at its Downtown location. If you prefer to eat your tacos from a truck, you catch Border Grill on wheels by following them on Twitter @bordergrill.
www.bordergrill.com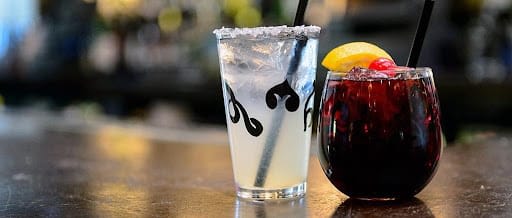 Photo Source:
http://www.bordergrill.com/locations/las-vegas/bglvmb/
4. Hooray, for parades & fiestas!
For those who like their Cinco de Mayo served with a side of fun, this year's events offer an eclectic variety of activity to choose from. Los Angeles houses the largest Cinco de Mayo street festival in the world, Fiesta Broadway. A multi-block street fair with music, games and vendor booths, Fiesta Broadway takes up several blocks around Grand Park in Downtown Los Angeles. More than 200,000 people will celebrate Cinco de Mayo on April 28, 2019 from 11 a.m. to 6 p.m. and is free to attend.
Photo Source:
https://www.facebook.com/672116842888825/photos/a.697138247053351/1030613400372499/?type=3&theater
Olvera Street
Known by insiders as El Pueblo Historical Monument, Olvera Street, is especially festive for Cinco de Mayo. Visitors will delight in a weekend festival of music, dancing, shopping, exhibitor's booths and of course, authentic food. The party starts Friday night, May 4th, where there will be live music and dancing in the Plaza Kiosko. Saturday and Sunday, May 5th and 6th, a more traditional celebration will take place with mariachis, Folklorico dancers, piñatas, and other activities for the kids.

www.elpueblo.lacity.org/events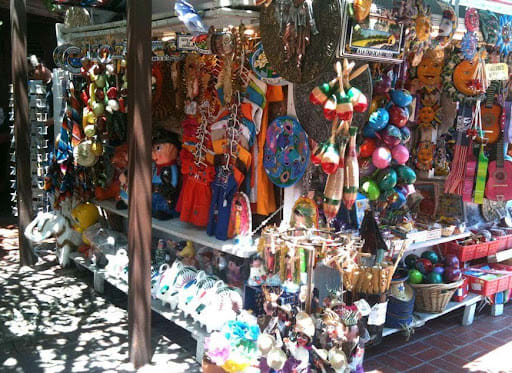 Photo Source:
https://www.tripsavvy.com/olvera-street-mexican-marketplace-4045773
Looking for nightlife?
Head over to Santa Monica for the Cinco De Mayo PubCrawl hosted by VIP Nightlife. Party-goers dressed in festive colors of red, green and white are on the move from club to club in a fast-paced club hopping environment. Endless dancing, non-stop music, drink specials and free shots make this the ultimate event for club-hoppers. The crawl starts at 3pm at the Circle Bar, so don't forget your poncho and designated driver!

www.squadup.com/events/cinco-de-mayo-fiesta-cantina-pub-crawl-santa-monica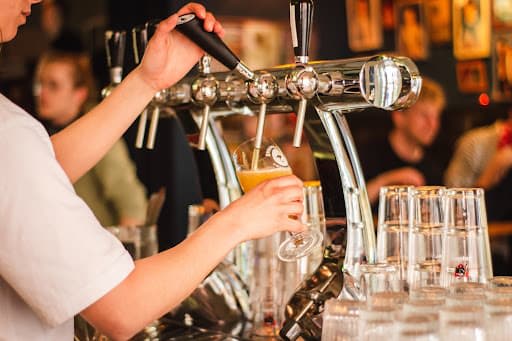 Thinking to make a day of it at the beach?
Head over to historical Venice for a parade festival featuring exotic floats, traditional dancers, classic cars, historical costumes and mariachi music. When the parade route reaches the final destination, the event morphs into a family fun festival in Oakwood. Brightly colored pinatas, exhibitor booths, live music and face painting are all apart of the mix.

www.eventbrite.com/e/historical-venice-cinco-de-mayo-parade-festival-tickets-59592464666/amp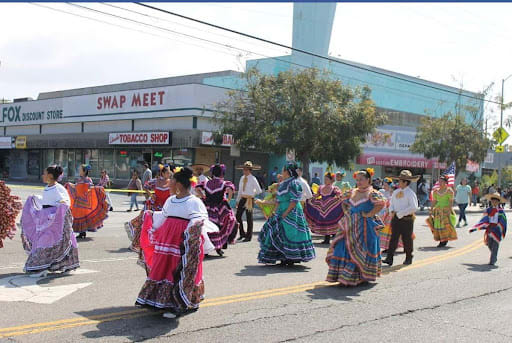 Photo Source:
https://yovenice.com/wp-content/uploads/2018/04/image2.jpeg