What better way to ring in the most wonderful time of the year than by catching it in the theatre? Some of the most talented crews on and and off Broadway are putting their take on holiday classics such as "The Nutcracker" and "A Christmas Carol" in theatres all over the Los Angeles area.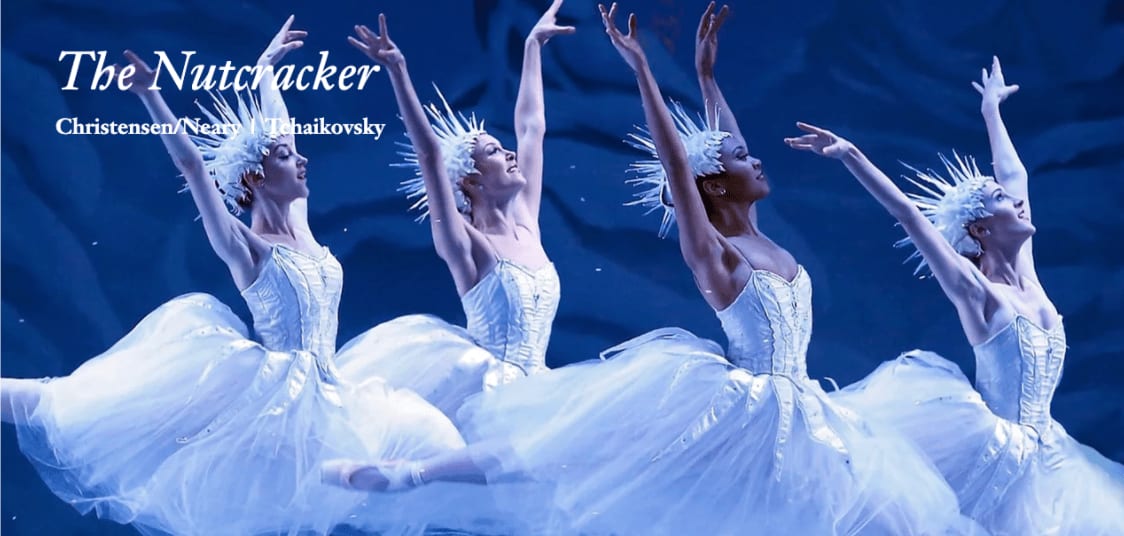 Los Angeles Ballet- The Nutcracker
Royce Hall Dec. 17th - 19th & Dolby Theatre Dec. 23rd - 26th
Reinventing Christmas for the West Coast, the Los Angeles Ballet presents their annual production of The Nutcracker. This rendition is a spectacular take on this holiday classic, featuring original choreography by Thordal Christensen and Colleen Neary, set design by Catherine Kanner and costume design by Mikael Melbye — set to Tchaikovsky's iconic score.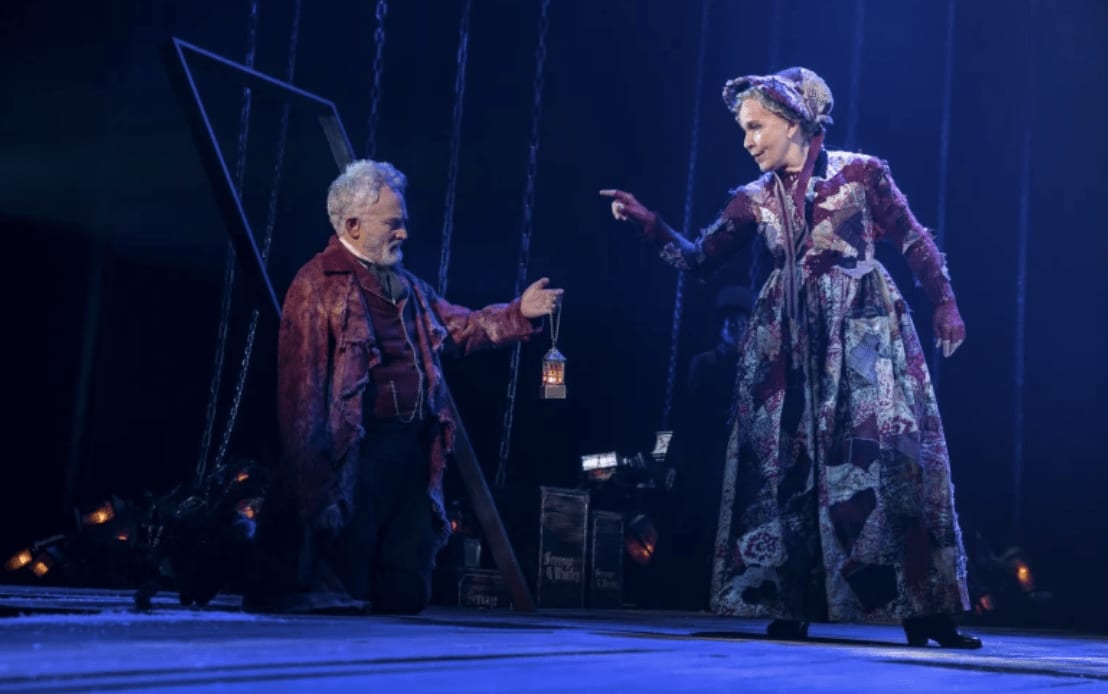 A Christmas Carol
Ahmanson Theatre Through Jan. 2, 2022
Straight from London's West End via Broadway, this affectionate production of Charles Dickens' classic tale comes to Los Angeles for the 2021 Holiday season. This adaptation has been praised for its joyful and warmhearted approach to the fable, brimming with wit, festivity and Victorian charm. This month, discover why "A Christmas Carol" remains the world's favorite holiday show!

Photo Courtesy of Disney on Ice
Disney On Ice- Dream Big
Staples Center Dec. 16th - 19th
Featuring some of Disney's most popular and current characters such as "Moana," "Frozen," and "Coco," this year's Disney On Ice will entertain and encourage your kids to Dream Big. Share every magical moment filled with breathtaking ice skating and beloved Disney stories!

Home Alone In Concert
Walt Disney Concert Hall Dec. 10th - 12th
"Merry Christmas, Ya Filthy Animal!" Experience this holiday classic like you've never seen it before, as "Home Alone" is transformed into a live concert with an orchestra. The movie is shown on a big screen accompanied by a live orchestra, performing the wonderful score composed by John Williams in a unique experience that brings new life to an essential Christmas movie.
Plan on staying in and cozying up to your favorite Holiday show? Here's a guide of what's playing this month on the major networks: ABC, CBS & NBC!
* Schedule as of December 1st, check local listings as these are subject to change. All times Eastern unless noted otherwise.

Photo: The 23rd Annual Home for the Holidays at the Grove F. Scott Shafer/CBS
| | | | | |
| --- | --- | --- | --- | --- |
| DATE | NETWORK | SHOW | TIME | NOTES |
| Wednesday, Dec. 1 | ABC | The Wonder Years | 8:30/7:30c | new holiday-themed episode |
| Wednesday, Dec. 1 | ABC | Home Economics | 9:31/8:31c | new holiday-themed episode |
| Wednesday, Dec. 1 | NBC | 89th Annual Christmas in Rockefeller Center | 8/7c | |
| Wednesday, Dec. 1 | NBC | Kelly Clarkson Presents When Christmas Comes Around | 10/9c | |
| Thursday, Dec. 2 | ABC | Olaf's Frozen Adventure | 8/7c | rebroadcast |
| Thursday, Dec. 2 | ABC | Toy Story That Time Forgot | 8:30/7:30c | rebroadcast |
| Thursday, Dec. 2 | ABC | The Great Christmas Light Fight | 9/8c | season finale |
| Thursday, Dec. 2 | NBC | Annie Live! | 8/7c | |
| Saturday, Dec. 4 | NBC | It's a Wonderful Life | 8/7c | |
| Sunday, Dec. 5 | ABC | Something's Coming: West Side Story | 7/6c | A Special Edition of 20/20 (new) |
| Sunday, Dec. 5 | CBS | The National Christmas Tree Lighting | 8:30/7:30c | |
| Sunday, Dec. 5 | CBS | The 23rd Annual A Home for the Holidays at the Grove | 9:30/8:30c | |
| Monday, Dec. 6 | ABC | A Very Boy Band Holiday (new) | 8/7c | |
| Monday, Dec. 6 | NBC | Michael Bublé's Christmas in the City | 10/9c | |
| Friday, Dec. 10 | ABC | Shark Tank | 8/7c | new holiday-themed episode |
| Saturday, Dec. 11 | CBS | Rudolph the Red-Nosed Reindeer | 8/7c | |
| Saturday, Dec. 11 | CBS | Frosty the Snowman | 9/8c | |
| Saturday, Dec. 11 | CBS | Frosty Returns | 9:30/8:30c | |
| Sunday, Dec. 12 | ABC | America's Funniest Home Videos | 7/6c | new holiday-themed episode |
| Sunday, Dec. 12 | ABC | Supermarket Sweep | 9/8c | new holiday-themed episode |
| Sunday, Dec. 12 | CBS | A Christmas Proposal | 8:30/7:30c | |
| Wednesday, Dec. 15 | NBC | A Very Chrisley Christmas | 9:30/8:30c | |
| Thursday, Dec. 16 | ABC | Station 19 | 8/7c | new holiday-themed episode |
| Thursday, Dec. 16 | ABC | Grey's Anatomy | 9/8c | new holiday-themed episode |
| Thursday, Dec. 16 | NBC | L'Oréal Paris Women of Worth | 8/7c | |
| Friday, Dec. 17 | NBC | Sing | 8/7c | rebroadcast |
| Sunday, Dec. 19 | ABC | The Sound of Music | 7/6c | rebroadcast |
| Sunday, Dec. 19 | CBS | Christmas Takes Flight | 8/7c | |
| Tuesday, Dec. 21 | ABC | General Hospital | 2/1c | check local listings- new holiday-themed episode |
| Wednesday, Dec. 22 | ABC | General Hospital | 2/1c | check local listings - new holiday-themed episode |
| Wednesday, Dec. 22 | CBS | The Price Is Right at Night | 8/7c | new holiday-themed episode |
| Wednesday, Dec. 22 | CBS | The 44th Annual Kennedy Center Honors | 9/8c | |
| Wednesday, Dec. 22 | NBC | Illumination Presents: Dr. Seuss' The Grinch | 8/7c | |
| Thursday, Dec. 23 | ABC | Santa Claus Is Comin' to Town | 8/7c | rebroadcast |
| Thursday, Dec. 23 | ABC | A Very Boy Band Holiday | 9/8c | rebroadcast |
| Thursday, Dec. 23 | ABC | CMA Country Christmas | 10/9c | rebroadcast |
| Friday, Dec. 24 | ABC | Olaf's Frozen Adventure | 8/7c | rebroadcast |
| Friday, Dec. 24 | ABC | Shrek the Halls | 8:30/7:30c | rebroadcast |
| Friday, Dec. 24 | ABC | Disney Prep & Landing | 9/8c | rebroadcast |
| Friday, Dec. 24 | ABC | Disney Prep & Landing 2: Naughty vs. Nice | 9:30/8:30c | rebroadcast |
| Friday, Dec. 24 | CBS | A Holly Dolly Christmas | 8/7c | |
| Friday, Dec. 24 | CBS | Kenny Rogers: All In for the Gambler | 9/8c | |
| Friday, Dec. 24 | NBC | Christmas Eve Mass | 11:30/10:30c | |
| Saturday, Dec. 25 | ABC | Disney Parks Magical Christmas Day Parade | 10 a.m. ET/9 a.m. PT | new! |
| Monday, Dec. 27 | ABC | The Wonderful World of Disney: Frozen | 8/7c | rebroadcast |
| Thursday, Dec. 30 | ABC | General Hospital | 2/1c | check local listings - new holiday-themed episode |
| Friday, Dec. 31 | ABC | Dick Clark's New Year's Rockin' Eve with Ryan Seacrest 2022 | 8/7c | |
| Friday, Dec. 31 | CBS | New Year's Eve Live: Nashville's Big Bash | 8/7c | |
| Saturday, Jan. 1 | NBC | The Rose Parade's New Year Celebration Presented by Honda | 11:30 a.m. ET/8:30 a.m. PT | |