Heading into the last quarter of 2021, the Los Angeles real estate market is still heated with homes reaching skyscraper-high prices. Though, on a national and state level, prices began to cool off in July, experts from the California Association of Realtors predict median home prices to be up by 21% by year's end.1
Right now there are quite a few factors driving L.A.'s unprecedented growth in property assessed value and historic peaks in prices. Pent-up demand, especially from millennial buyers with higher paying jobs working from home, as well interest from wealthy investors looking to take advantage of extremely low interest rates, are some of the reasons why the market isn't fizzling out.
This may have those thinking about buying wondering . . .
"When will this 'bubble' finally burst?"
"Will I lose equity if it does?"
"Should I wait until a 'crash' to buy?"
"Can I really get a healthy return on investment in a market like this?"
To answer these questions, we'll look at all the ways low inventory, frenzied buyer demand, and interest rates have shaped Los Angeles, California, and national real estate trends and what kind of housing market we expect to see as the year comes to a close.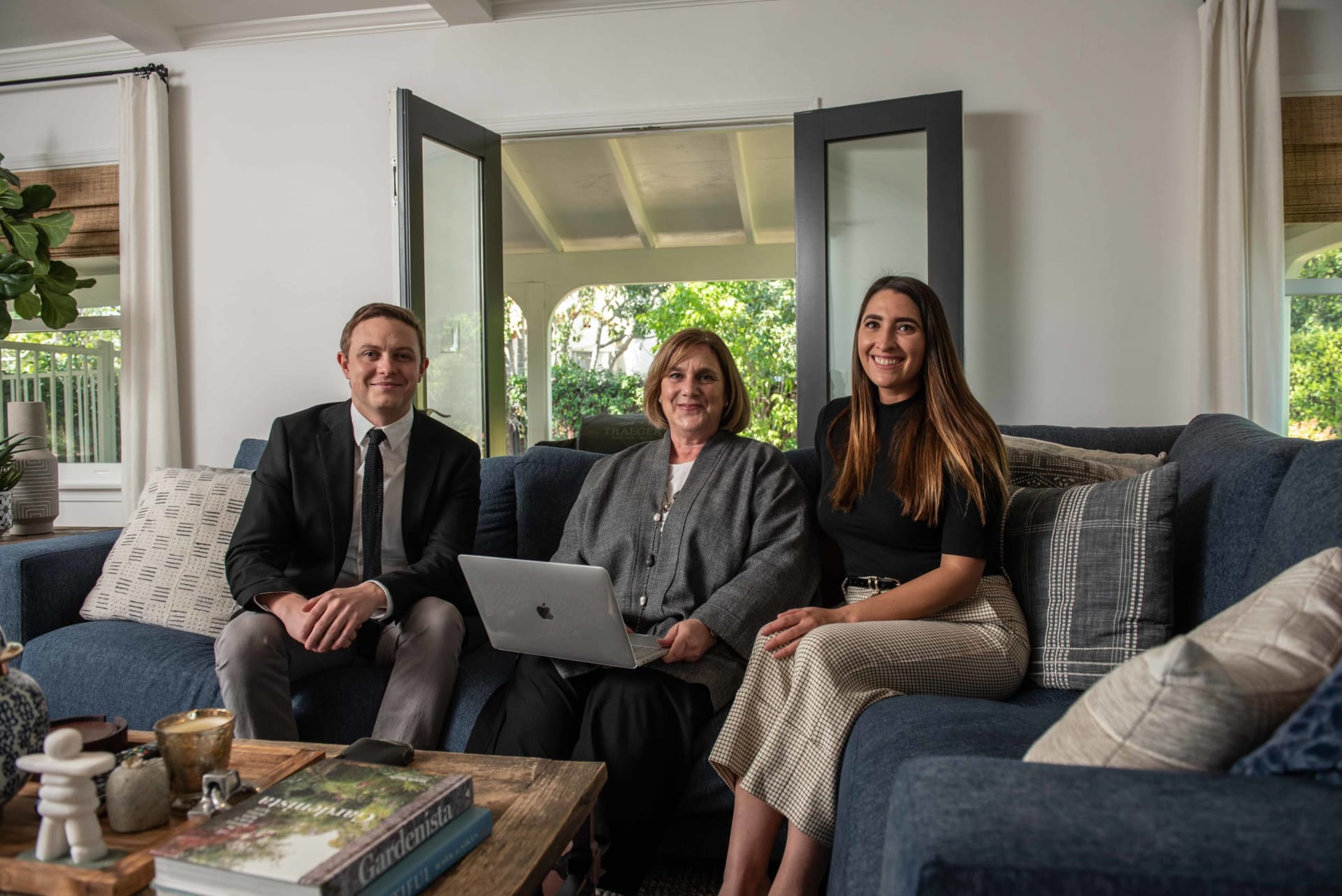 The Los Angeles Market
Most of the nation is facing a housing shortage, and Los Angeles is no exception. According to a recent Forbes article, the Los Angeles County Assessor reported a 3.7% increase in the annual property tax assessment roll with a new assessed value of $1.76 trillion.2 This represents the 11th straight year of tax assessment growth across the county since the Great Recession. To put it simply, the L.A. market continues to remain hot and healthy.
California's Market
Listings are predicted to be down 5% by the end of the year, as compared to the number of listings there were last December.1 The market will soften by the end of the year, however, according to the California Association of Realtors Deputy Chief Economist Oscar Wei, "statewide home prices will continue to stay pretty high." By year end, California home sales will show an increase of 8% from 2020.1
The National Real Estate Market
Nationally, U.S. median home prices were up 10.3 percent from last summer, according to the latest data from Realtor.com.3 July marked the third month in a row in which the year-over-year gains have slowed.
Below are four important things to keep in mind when looking at where you may stand in the current market.
1. Sellers (still) have the upperhand.
Demand for housing continues to outpace the number of homes coming on the market, and according to chief economist for the National Association of Realtors, Lawrence Yun, "[The market] is just moving from super hot to normal hot. It is still a sellers' market."3
2. Buyers are NOT at a complete disadvantage.
Because interest rates are still at historic lows, in many cases, a mortgage could be cheaper than the cost of rent. So even while prices are high, because rates are low, homeownership is affordable for many. Also, as the buzz of it being a sellers market goes around, more homeowners are putting their homes on the market, which is helping create some additional inventory and slightly softening demand.
Crazy appreciation of the past year did scare off some buyers. Some decided to wait until things calmed down or continued to rent.3 This translated into a pretty steady buyer pool while inventory has been picking up. Home-price growth is expected to level-off towards the end of the year, making it more attractive for second-chance homebuyers who have held off and investors looking to get into the market.
3. But the pandemic created a recession. Shouldn't there have been a crash with prices dropping like crazy?
Well. . . not exactly. While it's tempting to compare last year's recession to the one in 2007, keep in mind that they were not caused by the same things (the burst of the U.S. housing bubble versus a global pandemic), nor did they last the same amount of time. The Great Recession lasted for a period of nearly two years, whereas the official recession in 2020 lasted for only two months.4 Additionally, economists say "the rise of the more contagious Delta variant of the [coronavirus] is likely to accelerate the hybrid and work-from-home trend that is driving buyers with the means to do so to upgrade to larger houses."3 In fact,, since last year's stay-at-home order, SoCal's real estate market rebounded with 11 straight months of double-digit median home price rises.5
4. Bidding wars may slow down in the next few months
Some experts say that the buyers who were willing to overpay for homes during the frenzy already have5 and predict that the bidding wars that helped to drive up home prices over the past year will begin to slow down. With more homes being listed for sale, inventory is slowly growing making it more competitive for sellers.
Want more advice on how to capitalize on this changing market? Reach out to our team. We're here to help you navigate your next move whether it's now or in the coming year!


Sources Cited.