Cool gray walls, rose gold and dark hardwood were big in 2018, but as we enter a new year there's been a renaissance of color and art happening in Los Angeles homes. Bold patterns, ornate walls and mixed textures and styles are replacing rooms with mid-century everything that look like a page out of a catalog.

Some designers believe this shift is a result of our current political climate. That individuals are craving a more out-of-the-box way to express their colorful side and want their homes to be a reflection of who they truly are.

Here's a list of the five trends we're seeing take over Los Angeles homes right now and how you can incorporate them into your space...
1. RICH JEWEL TONES WITH AN EDGE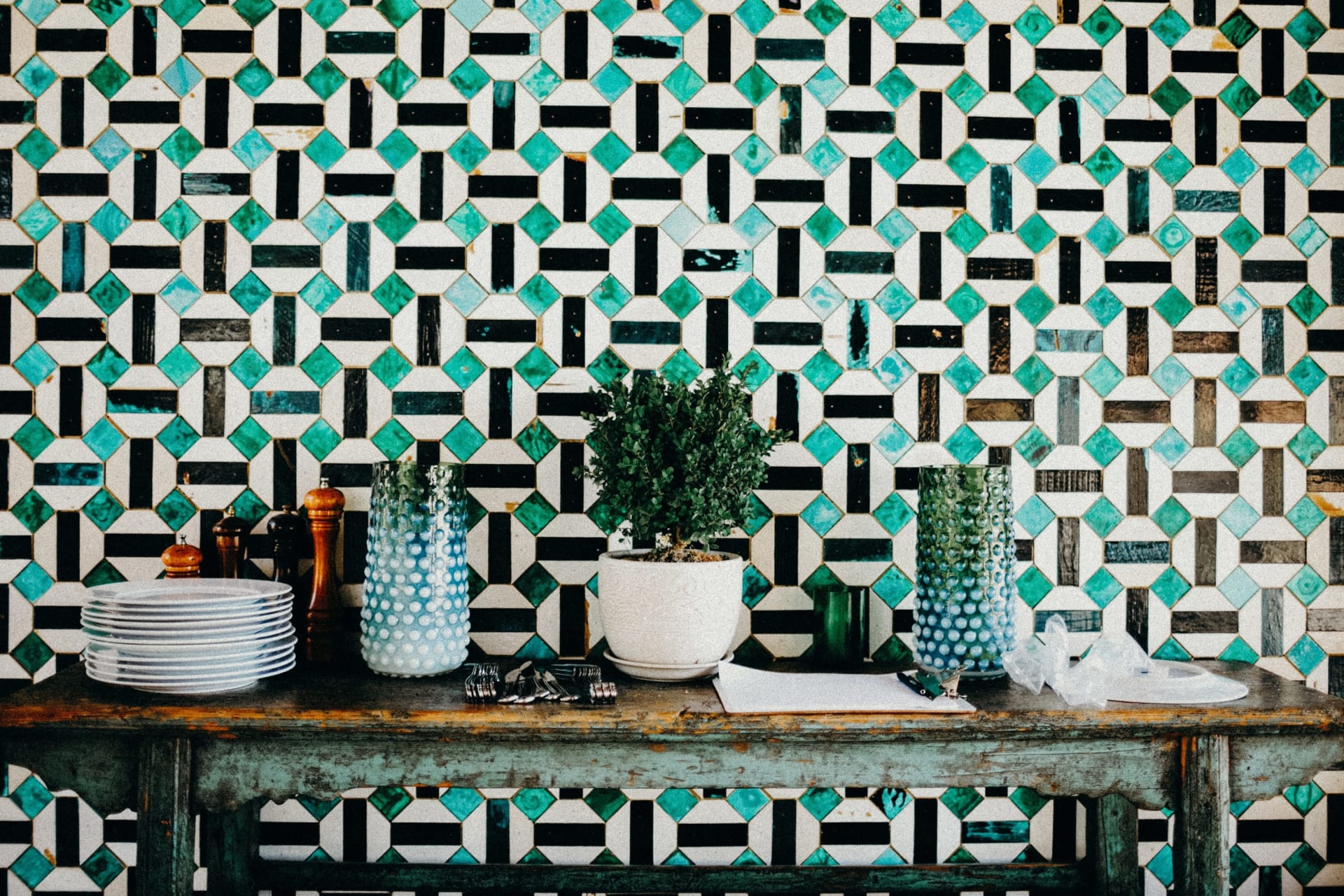 Deep, rich jewel tones with an edge. Bold hunter and emerald green, mustard and dark teal are all having a moment. People are layering living rooms, dining rooms and bedrooms with paints, fabrics, accessories, and rugs in these colors to create drama against a backdrop of white architectural elements.
Living Coral was announced as the Pantone Color Of The Year for 2019. This fun, bright hue is a sign of a shift towards a more vibrant and optimistic decorating style.
In your home:
we suggest infusing Living Coral into your space with accessories such as lampshades, wall art, pillows, and throws. You can even take this a step further by integrating a colorful area rug to give the room dimension from the ground up.
2. RESORT AMENITIES IN YOUR BACKYARD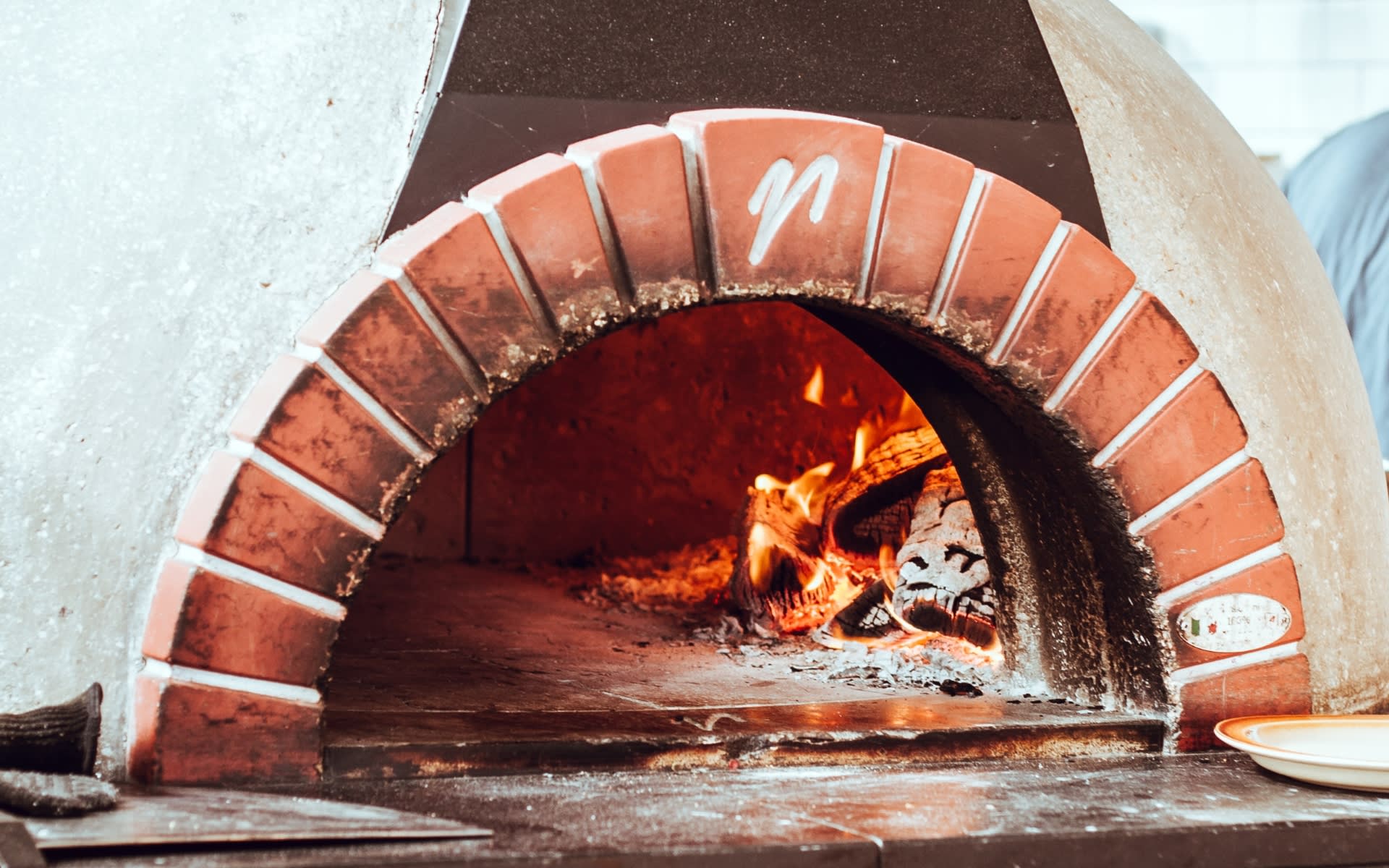 One benefit of living in Los Angeles is we enjoy beautiful weather all year long. More people are spending time relaxing and entertaining in their own backyards and requesting luxury hotel amenities to take their dinner parties to the next level. Outdoor home theaters, poolside televisions and pizza ovens from Italy are in high demand. Another popular feature is synthetic sod because it always looks perfect and is easy to maintain. It can be used in shady areas and does not require water and chemicals to keep it healthy.

In your home: Adding a wood fire pizza oven to your patio is a fun way to get the kids involved in cooking and also makes for an (almost) mess-free dinner party.

3. BOHO VIBE WITH A TWIST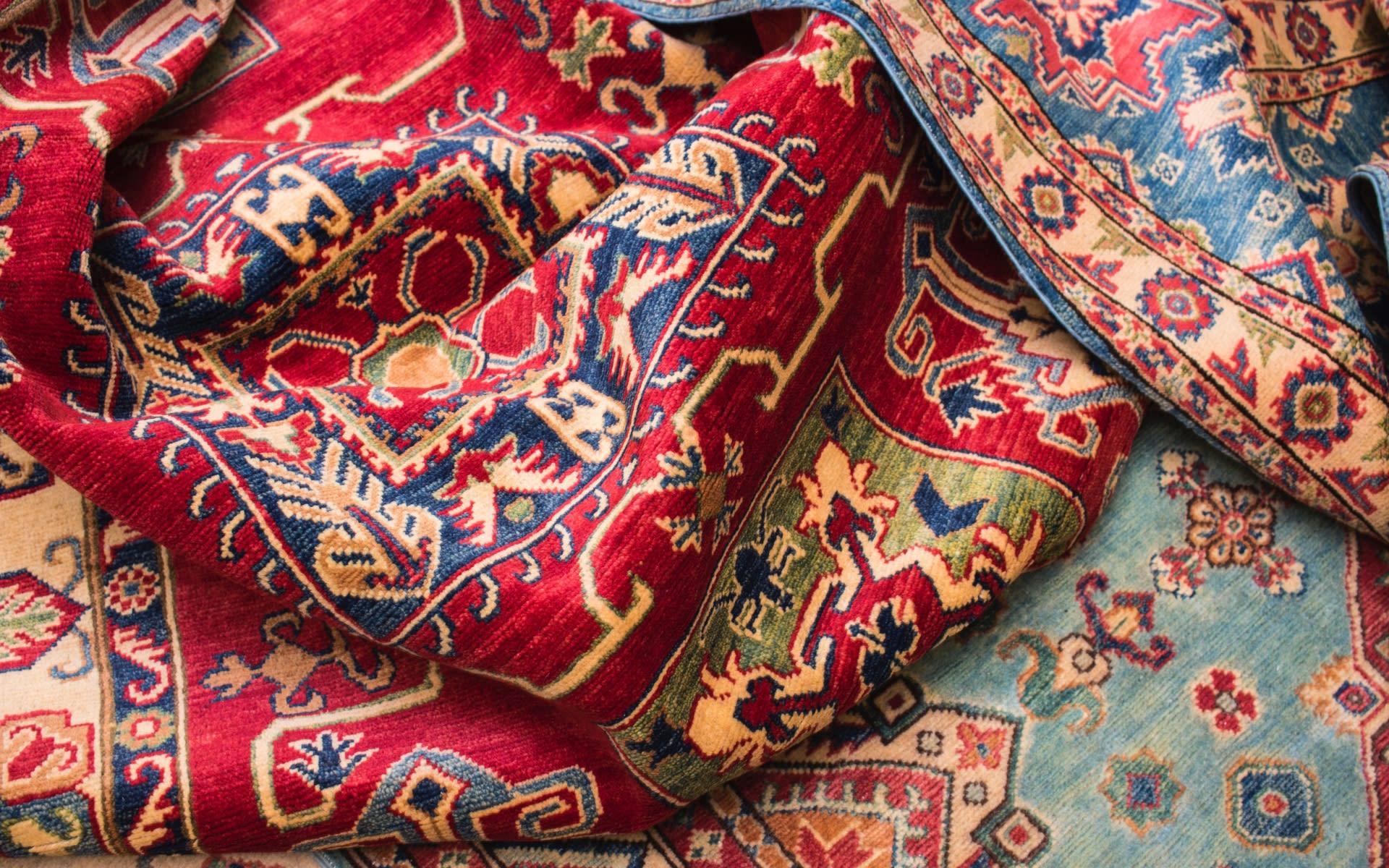 The boho vibe is back but with a vintage modern twist and curved lines. Layering and patterned fabrics is something you will see again, but this time around, they will be a bit cleaner and brighter. Curved furnishings and softer lines and mixing of modern and vintage is what we expect for 2019.

In your home: Try adding a Persian or Turkish rug, vintage light fixture or ornate wall hanging. Avoid overdoing it with macrame.

4. BOLD BLACK BATHROOMS & KITCHENS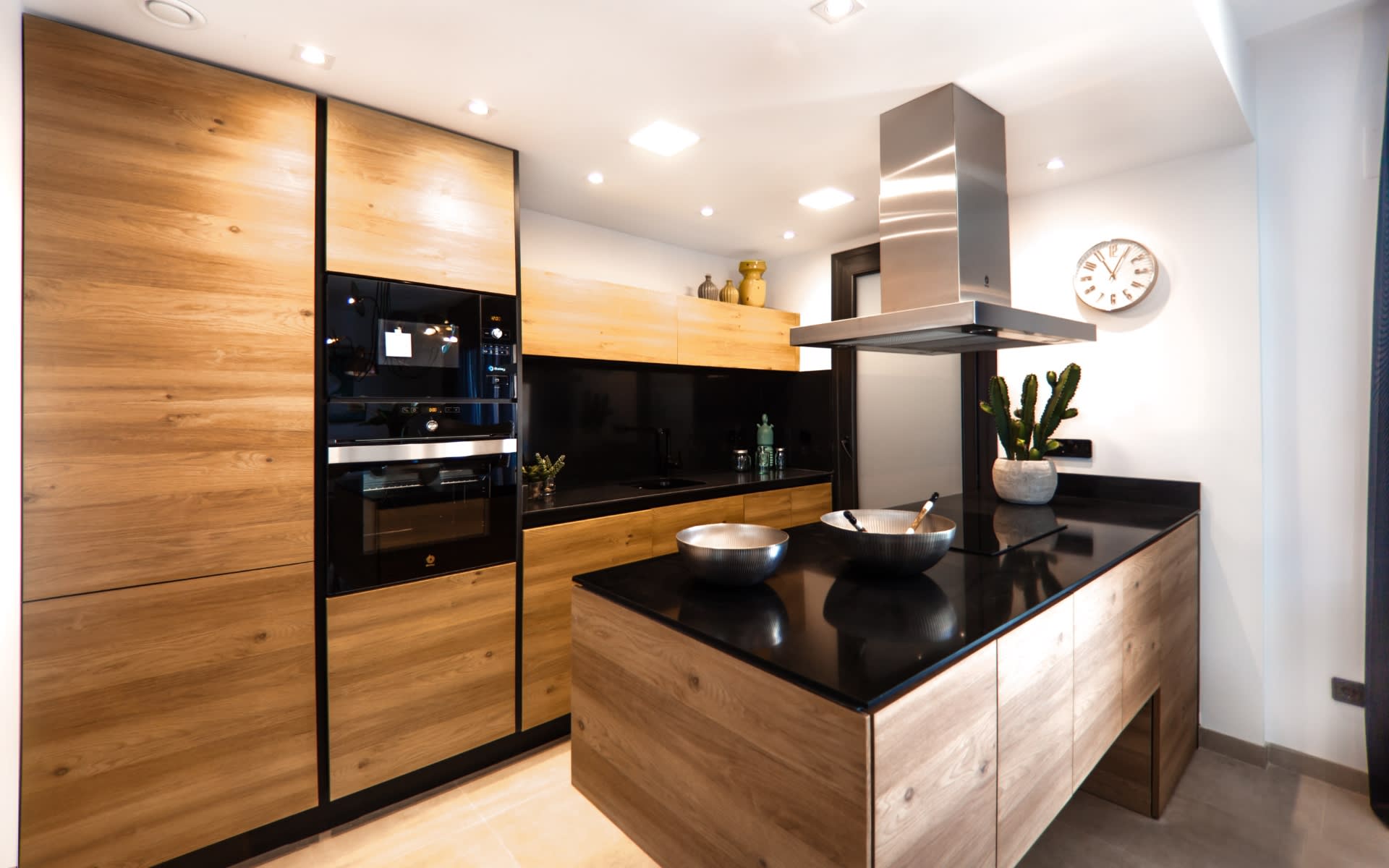 Simple, monochromatic kitchens and spa-like bathrooms have had a good long run, but now we're seeing people gravitate towards making a little more impact in these rooms. Black may not be for everyone, but tuxedo kitchens that combine a black and white elements are becoming more popular, as well as matte black fixtures. For bathrooms it's all about bold, dark, sultry designs that evoke an indulgent high-end experience.
In your home:
A
dd some drama without fully darkening your kitchen by
updating metal fixtures to matte black.
5. VELVET & PASSAMENTERIE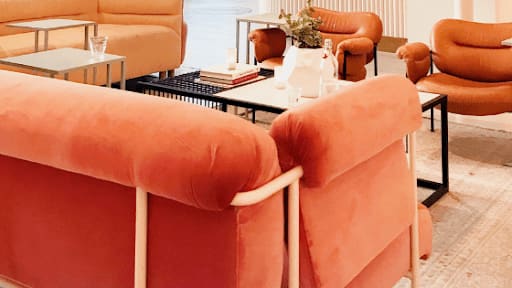 Velvet and other rich textiles will be more prominent than they've been in past years. This fabric creates a sense of warmth, depth and luxury. Passamenterie, or ornamental edging and trimming (like tassels), will be huge in 2019, so expect to see fringe everywhere. A stark contrast to the "less is more" philosophy we've witnessed for years, expect to see furniture and accessories with contemporary trims, metallic fringes and tie-backs, all in bright shades and unique shapes.
In your home:
Add some tasseled throw pillows and blankets to your bedrooms and living room.
Anthropologie online
has a variety of options.

6. BIOPHILIA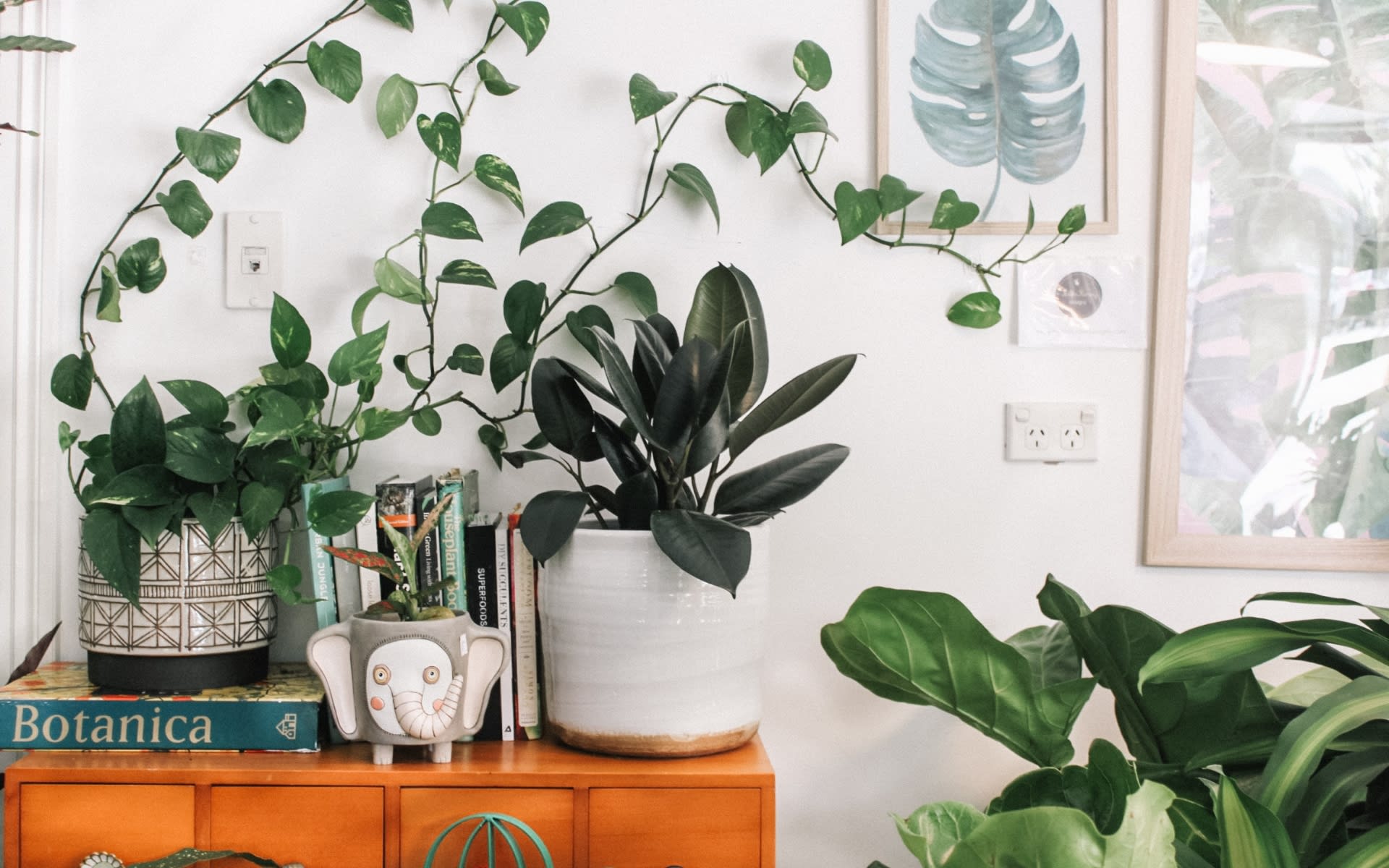 The relationship between humankind and nature will continue to be an inspiration for home design trends in 2019. Natural, organic materials–such as wood floors, stone, and daylight and plant life–remind us of the exterior and brings the outside and nature, in.
This trend has also become popular in the workplace, with companies like Google, Amazon and Starbucks incorporating it into their office design. Growing evidence suggests interacting with nature makes people, healthier, happier and more productive.
In your home:
Consider investing in a few plants for each room of your home and adding more in the rooms you tend to spend more time in – such as the living room and bedroom.

Want to improve the look and feel of your home's interior? Are you thinking of upgrading to a home that better fits your changing needs? Call us at (310) 500-1360—we'd love to help you get started!

Blog #2: Podcasts We Can't Live Without
There are several reasons people listen to a podcast: the ability to productively multitask while driving or working out, to learn something new and great stories–the power of narrative.
With thousands of options out there, our team has learned the hard way that stumbling upon a podcast you legitimately enjoy is not as easy as it may seem. The key to tuning into the good stuff is following through on recommendations from friends, colleagues and clever people in the know. So - surprise - that's what we've provided right here!

Here's a list of "Lisa Kirshner Properties" approved podcasts that our team is addicted to right now… give them a try!
OPRAH'S SUPERSOUL CONVERSATIONS
FOR LIVING YOUR BEST LIFETh


Turning her sit-down conversations from her "SuperSoul Sunday" episodes into a podcast, Oprah Winfrey offers deep conversation with bestselling authors, business leaders, politicians, and entertainers. Unlike some podcasts that only shed light on one's professional journey, Winfrey gets personal in her interviews so listeners can walk away with insight on how to live an overall better life. Some of her past guests include television producer and writer Shonda Rhimes, former Vice President Joe Biden, Howard Schultz and author Paulo Coelho.

Where to start? Howard Schultz: Pouring Your Heart into Your Business

BULLETPROOF RADIO
FOR HEALTH & WELLNESS


Dave Asprey is a bestselling author, founder of Bulletproof Nutrition, world class speaker, and professional biohacker. His podcast, Bulletproof Radio, is dedicated to combining his in-depth life work of hacking human biology (to achieve optimal health) with the ground-breaking insight of experts in various fields all around the planet.
Each episode aims to help answer the question, "What are the simplest things you can do to be better at everything?" and will not only keep you on the edge of your seat, but will also provide you with everything you need to know to intensely upgrade your body, mind and life.
Where to start?
Tony Robbins: How to Hack Your Bank Account And Your Biology
HOW I BUILT THIS
FOR BUILDING YOUR BUSINESS


NPR's How I built this tells the story of successful companies in the words of their creators. Host Guy Raz speaks to a different entrepreneur in each episode, and has them recount how they built their business. The real draw for listeners is the calibre of guests that the show manages to attract: past episodes have featured the brains behind prominent startups including Instagram and Airbnb, but also more mainstream business leaders such as the executive chairman of Starbucks and the founders of Ben & Jerry's. It's an intimate insight into the history of well-known brands, and great inspiration if you're looking to get your own business idea off the ground.
Where to start?
Airbnb: Joe Gebbia
Want more success tips and LA-inspired stories, delivered straight to your inbox? Subscribe to our newsletter!
Blog #3: Google Will Move to LA's Westside Pavilion Mall in 2022
Google is growing its presence in Los Angeles.
The tech company recently announced its plans to renovate and lease of over 584,000 square feet of space at One Westside — an office space that will take up part of what is today the Westside Pavilion mall in West Los Angeles. A portion of the mall will continue to operate once Google moves in, but the tech giant will fill the rest of the space.
This is part of Google's plan to invest $13 billion in new data centers and office spaces across the U.S. in 2019.
In recent years the mall, now mostly empty, fell behind flashier competitors such as the Grove and the refurbished Westfield Century City malls. The rise of online shopping also took a toll, and anchor department stores Macy's and Nordstrom have either departed or moved locations.
Locals can expect the space to be transformed into a state-of-the-art office complex, with terraces, flexible interior layouts, a rooftop lounge and folding glass walls to connect the inside to out and a bridge to the mall's movie theater.
The 12-screen Landmark Theatres complex will remain in the reconfigured complex, as will the Westside Tavern restaurant and other shops mostly on the ground floor along Pico and Westwood boulevards.
The outdoor parking lot on the south side of One Westside will be converted to landscaped park-like space where Google employees can work or relax outside of the office.
One Westside will be Google's third office space in the Los Angeles area. The company opened a major headquarters in the region in Venice Beach — equipped with a giant binocular entrance and climbing wall— back in 2011. It also leased a 319,000-square-foot hangar in Playa Vista in 2016.
This lease makes Google one of the largest office tenants in Los Angeles County. It's rumored that the One Westside office will support their expanding YouTube entertainment division, but this has not been confirmed.
The renovation is scheduled to be finished in 2022 when Google will begin a 14-year lease.
Curious how Google's expanding presence in LA will affect our housing market? Call us at (310) 500-1360—we'd love to share a more detailed report with you!

Blog #4: Neighborhoods to Invest: Studio City
A compelling blur of quaint and trendy, little has changed in this San Fernando Valley neighborhood since Mack Sennett began building what is now CBS Studios in 1927. Offering a small selection of hip boutiques, eateries, and nightlife spots, Studio City's true appeal is revealed in its tree-lined streets and beautiful Santa Monica foothill scenery.
WHY INVEST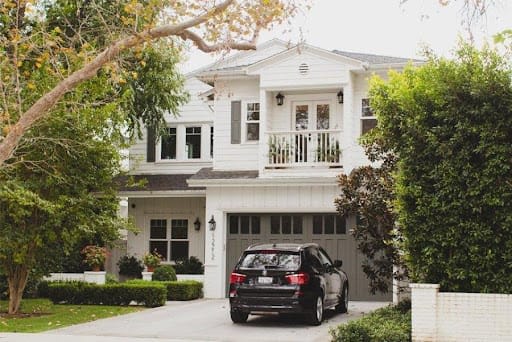 Studio City home values have gone up 3.9% over the past year and they are predicted to rise another 3.4% within the next year. You can expect to find a mix of upscale estates in the Santa Monica Mountains, expansive homes in the more residential areas, and highly regarded mid-century properties. Homes are available at all different price points and new construction is on the rise.
Top-rated schools and the tight-knit community draw young families to the area who want to be near Downtown LA, but enjoy a quieter lifestyle. You will be living right in the center of LA's action!
WHY WE LOVE IT
Studio City has a small town feel—trees line the streets, people greet one another, and everyone shops local. But it also supports a number of renowned eateries and boutiques.
Just stroll through Tujunga Village for a wonderfully varied shopping and dining experience: grab a fresh salad at Joan's on Third, peruse the antiques at Elizabeth's Place, then enjoy dinner and see a jazz performance at Italian restaurant Vitello's.
A stretch along Ventura Boulevard, known as "sushi row," is home to some of LA's finest fish, including the Michelin-starred Asanebo.
THE LIFESTYLE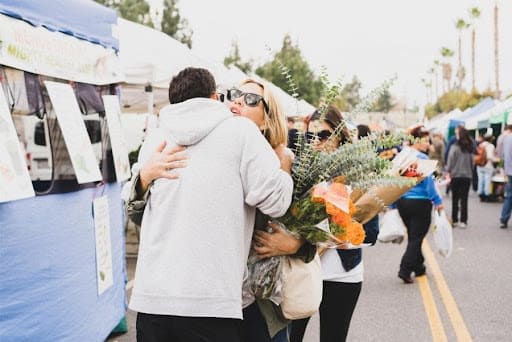 Mellow, quiet, and surprisingly hip.
Perhaps it's the influx of celebrities that keeps Studio City on its toes, but the mix of independent boutiques and delicious eateries among the neighborhood's old-school mom-and-pop establishments give this area a fresh, not stodgy, sensibility.
Interested in learning more about Studio City real estate? Call us at (310) 500-1360—we'd love to share a list of available properties with you!