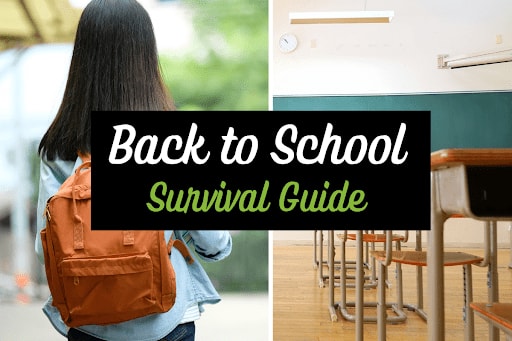 The first day of school in Los Angeles is just a few weeks away, and despite a spike in new COVID-19 cases, students will be back in their classrooms for a full day of learning. For many parents and children who have attended school online for the better part of a year, this shift to in-person instruction has stirred up emotions of both relief and anxiety.
To help your family prepare, we've gathered some of the top advice from teachers, therapists and the Los Angeles Unified School District on how to have a safe and successful school year.
10 Tips From Teachers:
Buy several cloth masks so you can alternate between days. Wash masks daily.
Label all of your child's supplies with their name to help ensure they're not sharing with another classmate.
If you have young children, send items in their lunchbox that you know they can open by themselves.
If you have young children, have your child wear tennis shoes that slip on or velcro so your child's teacher doesn't have to retie their laces throughout the day.
Build a small COVID-19 kit for your child's backpack. Include hand sanitizer, an extra mask, and sanitizing wipes.
Have a designated place for backpacks and lunch boxes to help contain any germs.
If you have young children, start practicing wearing a mask at home to get them use to it. Don't wait until the first day of school.
Share changes your district is putting into place with your child. Talk about how the school day could look different.
Discuss the differences they see after the first day. Reassure them it's to keep everyone safe and healthy.
Send a note to your child's teacher after a few days and thank them for all they are doing to help keep your child safe.