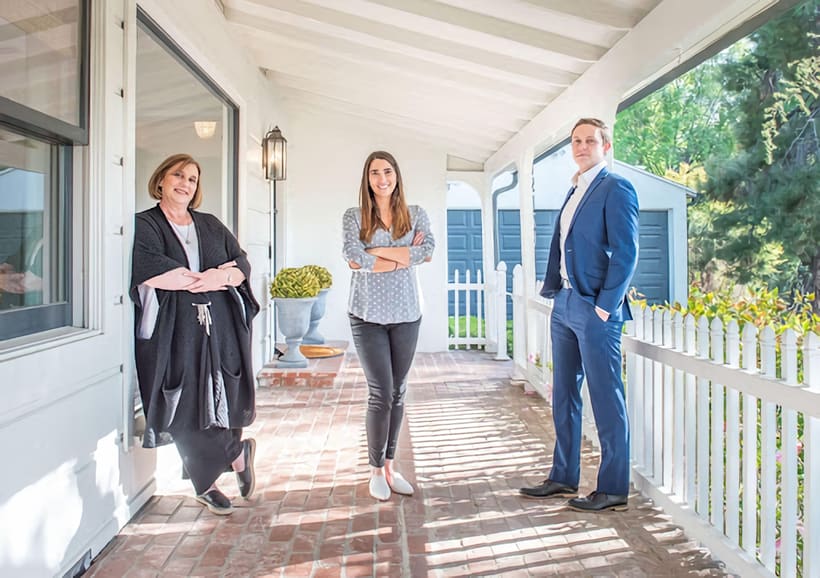 2021 has been a unique year for Los Angeles real estate, especially the luxury market. The momentum coming into the spring season was unlike anything our team has experienced before as the demand for quality homes with access to privacy, land and stunning views has consistently increased.
We asked Los Angeles real estate experts and licensed agents, Lisa Kirshner and Kristen Partipilo, to share some insights on changes they are seeing in the luxury market and what to expect throughout the rest of 2021.
What L.A. Luxury Markets Are Hot Right Now?
Lisa: The luxury enclaves like Malibu, Pacific Palisades and Santa Monica have become even more desirable with their cool ocean breezes, outdoor space and relaxed lifestyle. Both areas have seen a dramatic influx of interest and multiple offers. The old faithfuls — Beverly Hills, Brentwood, Bel-Air, Sherman Oaks, Studio City and Hollywood Hills — are still very popular.
Kristen: What's interesting is that while our coastal communities are seeing a lot of interest (for obvious reasons), we're also seeing an increase in demand for all types of luxury homes – palatial estates, canyon compounds, and historical gems, to name a few. It's a really great time to list your luxury property!
How Is the Current Market Different From Previous Years?
Lisa: Throughout California we have seen one continuously strong market since last May, spurred by tremendous demand and historically low interest rates. Inventory has been slower to come to market as many are hesitant to sell their homes amid the pandemic and uncertainty where they will move next. Homes, including high-end properties, that do enter the market are typically selling very quickly compared to previous years.
Kristen: Currently, entry level and high-end properties are the strongest segments of the Los Angeles market. Part of the luxury surge, is that L.A. is attracting more buyers from other U.S. cities. Unlike the international buyer push of years past, many buyers are local or coming from areas like San Francisco, New York and Florida and are looking for more land, larger homes and less high-rise buildings.
What Are Luxury Buyers Looking For?
Lisa: There's been a push by buyers for more land. Many still want views, but land is a higher priority — people want pools, offices, privacy and outdoor space. Gated properties are very much in demand.
Kristen: People are spending much more time at home and working frequently from home. Home offices and "Zoom rooms" are topping the wish lists for luxury buyers, along with wellness features like gyms.
How Long Can We Expect This Hot Market to Last?
Lisa: It's likely that this market dynamic will continue throughout the spring and bring with it a very strong summer buying season. Since nothing about 2021 has been normal compared to sales cycles of earlier years, we don't expect to see traditional market seasonality.
Kristen: While most business is being done domestically, when global interests and investments return to the states, our luxury market may truly explode. Whether it is Bel Air, Brentwood, Palisades, Santa Monica, Beverly Hills, Holmby Hills or the Valley, we should expect an even more bustling and active market when international buyers return to the scene.
I see the Los Angeles market going from strength to strength. L.A. is a lifestyle that is hard to replicate anywhere else in the U.S. because not only is it laidback and sunny, it's also a place that's a center of commerce.
Does Listing a Luxury Property Require More Hands-On Attention?
Lisa: Our approach to high-end real estate is a bespoke or tailored approach. We first do an analysis of the potential buyer and focus our marketing efforts on networking and personal touches at this level of the market. It's not a case of just putting it on the MLS and hoping; it's a very proactive process.
Kristen: The first step is identifying who we believe the buyer to be. Then it becomes about trying to raise awareness to that buyer pool, through curated and targeted and marketing. We want to gain maximum exposure for a property without overdoing it; we want to make sure that everything is delivered in a sophisticated manner.
What Should Buyers Expect?
Lisa: This market requires the expertise of a qualified agent who can educate you on the market, deliver options and guide you through the process, so you have confidence when making decisions and an expert in your corner. Patience is so important. Buyers should put their best foot forward when writing offers. It is important to be prepared when considering a home purchase due to the competitive nature of the market.
Kristen: Be prepared to get creative with your offers and have an agent in your corner who is willing to go the extra mile and gain insights into the terms that will be most attractive to the seller. Our team works with each buyer to come up with a specific strategy to give you an edge against the competition, and is experienced at writing winning offers in multiple bid situations. We're here to guide you through this process!
The bottom line: People feel like real estate, no matter what, is a great investment and luxury real estate is no exception.
The strength in the high-end market is expected to continue through the end of 2021 because there are so many qualified buyers looking for homes in Los Angeles County.
If you're looking to buyer or sell this year, contact our team so we can help you prepare!