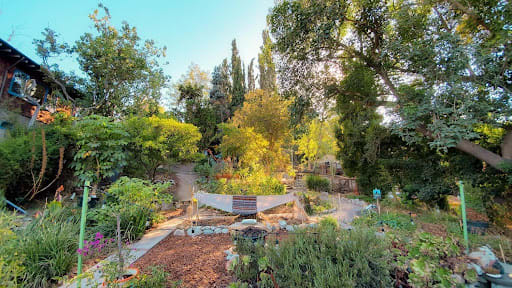 Is all this time indoors driving you crazy? Thanks to a new company, you can soak up some vitamin D while practicing yoga, clocking in time at the office or simply relaxing.
Healing Gardens
, a new online marketplace, is allowing Angelinos to book private time in a local garden just like an Airbnb. There are currently 17 locations available for rent throughout Los Angeles County.
Beyond taking in some fresh air, each garden offers a variety of event options. For example, book a Mother's Day Tea or Art Class in Inglewood, a private yoga class in Mount Washington or some office time in Mid-City. A great way to add a little more zen to your work week! Rates start as low as $20 per hour and go up to $100+ depending on the type of event and number of attendees.
The company was conceptualized a year ago by cofounders Abhishek Arora and Rishi Kumar, who wanted to develop a business that would provide access to private urban gardens and benefit the environment.
We LOVE this idea!
How Does It Work?
Homeowners and caretakers are able to list their organic gardens for rent, similar to the way that Airbnb lists rooms and homes for guests.
How to Book
Visit their website to view all available gardens and easily book your time slot and event type.
Below is a preview of some of their popular gardens throughout L.A.
Teapot LA - Mid-City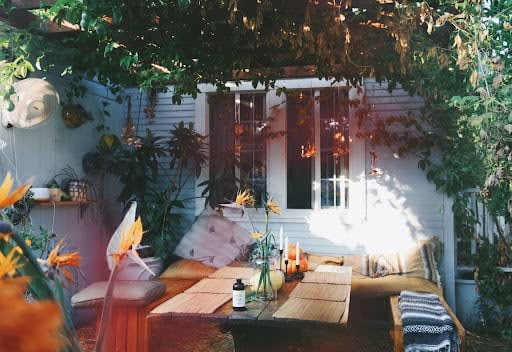 Paradise in the middle of the city! A garden designed for outdoor living and grazing. A true bird sanctuary, housing silkie chickens, wild parrots, and resident hummingbird. Featuring a 40ft vertical grow bed, 100 sq ft passion fruit pergola, hammock, picnic seating, and a vanilla bean ice cream tree providing the perfect canopy all year round. An intimate space to make new friends, paint, work, and be inspired to grow your own food and flowers!
Arts and Roots Garden - Inglewood
Arts and Roots garden began nine years ago with a vision of creating an urban food forest in North Inglewood. It has evolved over the years to include an outdoor art studio/classroom and a martial arts training area. Various terraces form the hillside space provide a peaceful surroundings perched above the quiet neighborhood. The garden is home to many fruit trees, medicinal healing herbs, and California native plants as well as a habitat for a Mojave Desert Tortoise and free-range hens. They offer a variety of kid-friendly and adult events.
Greenstone Farm & Sanctuary - Mount Washington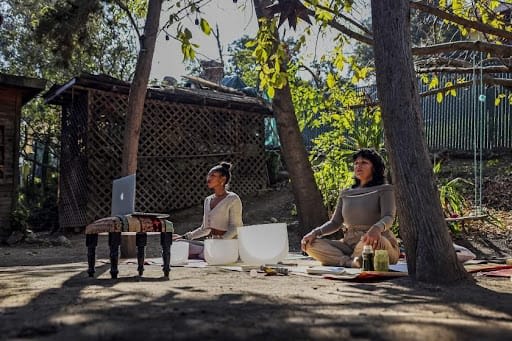 Stewarded by the same family for almost fifty years, this urban sanctuary boasts of elder and fruit trees, California native plants, berry bushes, vegetable, herb, and flower beds, hugelkultur mounds, and is a certified wildlife habitat. Give your nervous system a chance to relax and find balance, as you enjoy mountain views from the top of their sanctuary or stretch out and take a nap beneath their trees. They offer private sessions for one-on-one yoga, meditation, hands on garden therapy, garden-to-table cooking and have a diverse array of in-house wellness practitioners offering everything from Reiki to holistic childbirth education.
With summer right around the corner, now is the perfect time to get outside and enjoy Los Angeles' mild temperatures and long sunny days. Booking some outdoor R&R could be the perfect way to boost your overall wellness and tap into more creativity during the week!