2020 has been a unique year in many ways. It has prompted more Americans to reconsider the meaning of "home." This quest for a place equipped to fulfill our new needs, along with record-low mortgage rates, has skyrocketed the demand for home purchases. Even though homes in Los Angeles County have appreciated by a whopping 8.2% over the last twelve months, the cost to buy a home has actually dropped. This is largely due to mortgage rates falling by a full percentage point. Let's take a look at the real estate highlights from this historic year!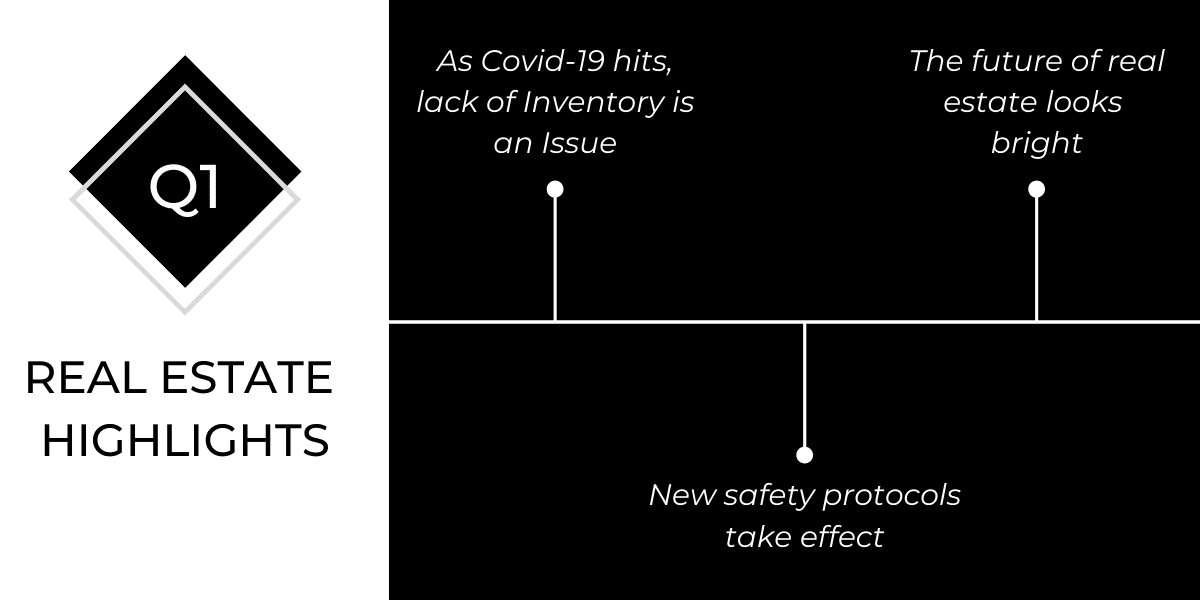 Lack of Inventory Is an Issue
There was a housing shortage before the pandemic hit that carried into the rest of the year. Because of this inventory shortage, house prices did not decline and buyers did not receive any COVID-19 discount, despite slowing market activity.
New Safety Protocols Take Effect
As Los Angeles prepared for the reality that this pandemic would continue into the summer months, real estate restrictions tightened. In-person showings and open houses were replaced with virtual tours and private showings equipped with masks, booties, and lots of hand sanitizer.
The Future Looks Bright
The first couple of weeks after the pandemic hit, the market was affected by a degree of shock factor, with March sales down 8% on the previous month. However, we quickly learned buyers and sellers were not out of the market completely – they just delayed their entry point until later in the year.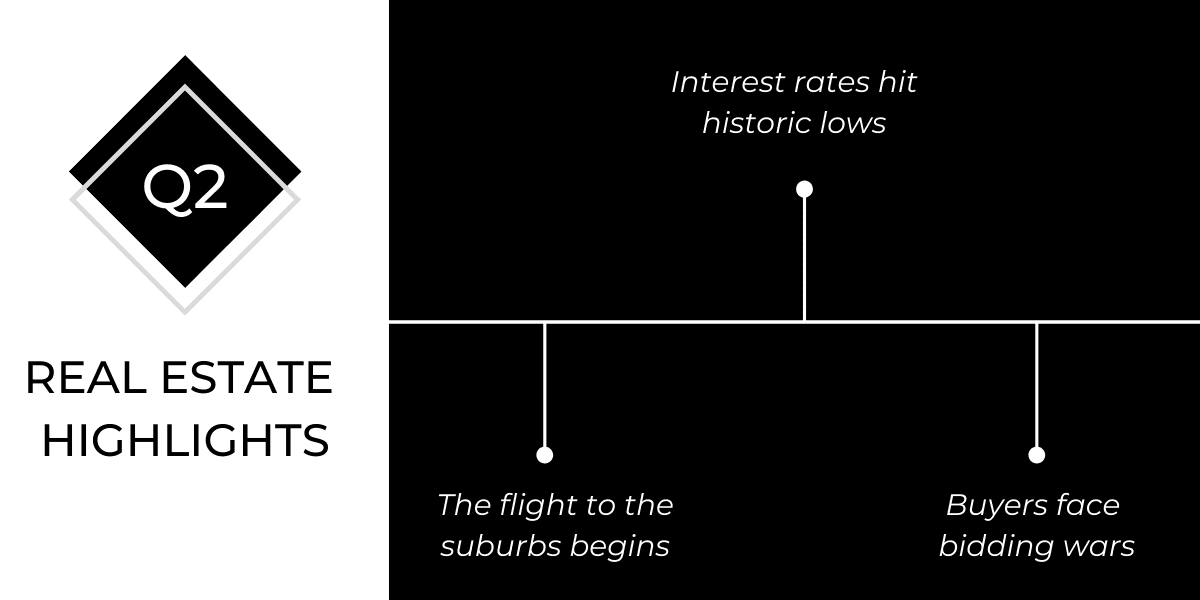 Buyers Flock to the Suburbs
Months of indoors quarantining and working from home created a demand for more space and bigger lots with outdoor entertainment options. As a result, we saw a lot of activity in the suburbs surrounding Los Angeles over the summer.
Rock-Bottom Rates
The federal policy aimed at spurring economic growth helped drive average interest rates on a 30-year fixed mortgage below 3%.
Pent-Up Buyer Demand & Bidding Wars
As confidence in the economy grew, more people ventured into the market over the late summer months. Realtors reported an average of 3 offers per house and an increase in bidding wars.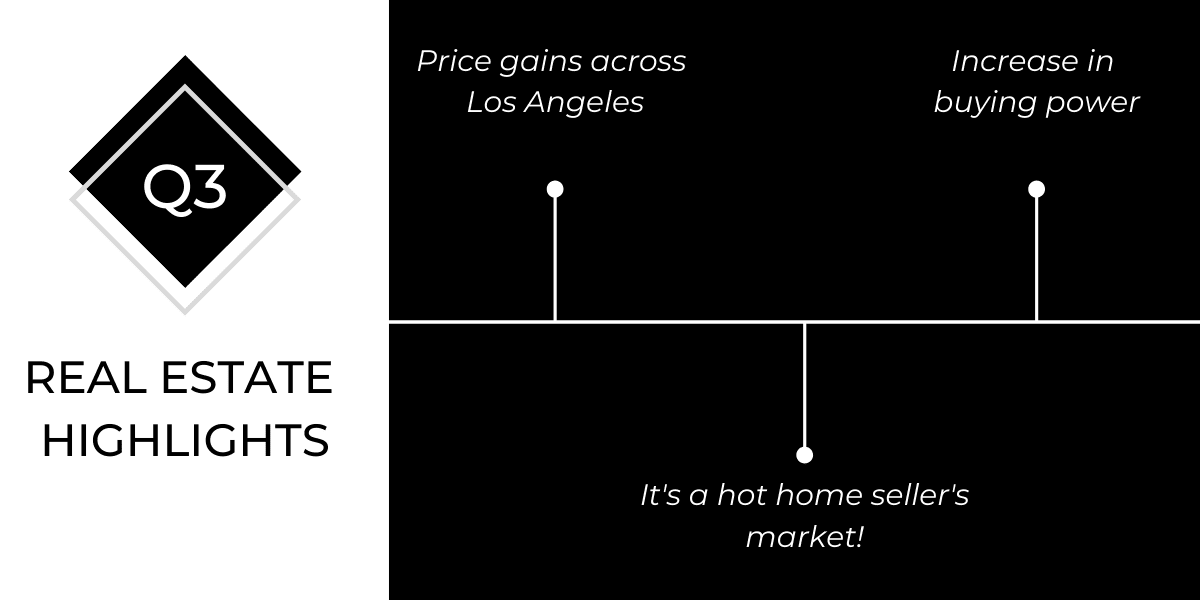 Price Gains Across Southern California
In Los Angeles County, the median home price rose 15.3% from a year earlier, while sales climbed 11.2%.
A Hot Home Seller's Market
Economists and real estate agents say the housing market was red hot this fall because of the COVID-19 pandemic and pent-up buyer demand. In some cases, Los Angeles agents reported 40-50 offers on homes. Crazy!
Increased Buying Power
Low rates brought more people into the market and allowed them to pay more than they otherwise could. Sales in October rose 17% from a year earlier, according to DQNews.
What to Expect the Rest of 2020 and Beyond
NAR Chief Economist Dr. Lawrence Yun anticipates that buyer activity will continue to stay strong for the foreseeable future, particularly in the suburbs, where more buyers have flocked recently for more space and privacy while staying at home more amid the pandemic.
For more market trends, we encourage you to tune into Brian Buffini's Bold Predictions Webinar with special guest Dr. Lawrence Yun on December 8th at 9 a.m. PST. Click here to register for free. Yun will explain in detail the current state of the market and unveil the 2021 trends you can bet on.