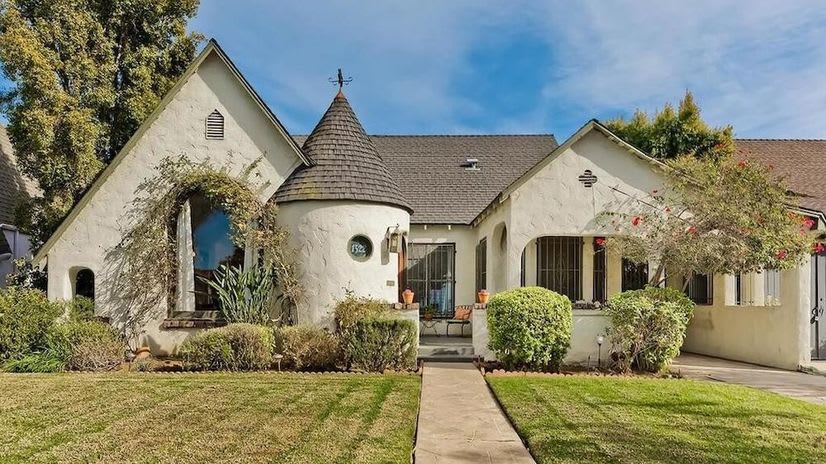 Once upon a time… a peculiar offshoot of revival architecture, known as the fairytale or storybook style, emerged in Los Angeles. Since its appearance in the 1920s, it has attracted and perplexed curious locals and visitors alike.
The style was inspired by European architecture and includes places that appear to be hobbit houses, witch's dens, fairytale castles and village courts. Though many examples have been destroyed, and just three are designated landmarks in Los Angeles, others are still sprinkled around town as a reminder of this short-lived fad.
Fun fact: the style may have inspired Walt Disney, then a small-time animator living in Los Feliz. Disney became a lifelong patron of Tam O'Shanter and included many stylized storybook structures in his films and parks.
Here are some famous L.A. homes featuring this architectural style. Most are privately owned, but you can drive by and catch a glimpse of this unique style that captivated L.A. from the 1920s-1930s.
1. Spadena House - 516 Walden Dr. Beverly Hills, CA
The most requested and most visited non-celebrity house in all of West Los Angeles! Built in 1921 for Willat Studios as a set for silent films. At some point the house was moved from Culver City to Beverly Hills where it remains. The home is Landmark No. 8 for the City of Beverly Hills and looks like something out of a Hansel and Gretel story.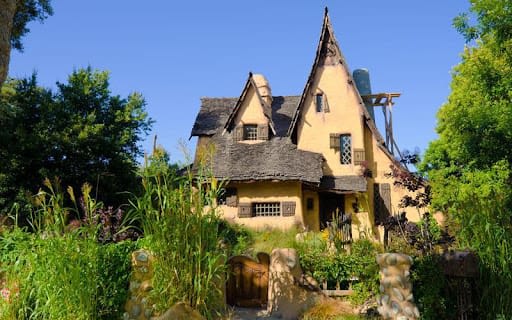 Photograph by gregobagel / Getty Images
2. 2812 Wellington Rd, Los Angeles, CA

Not a designated landmark, but this storybook-inspired home makes the list because it holds a special place in our hearts. We recently helped our buyers beat out 14 offers and purchase this charming cottage in West Adams. Looking to purchase your own storybook home? We can help get your fairytale ending!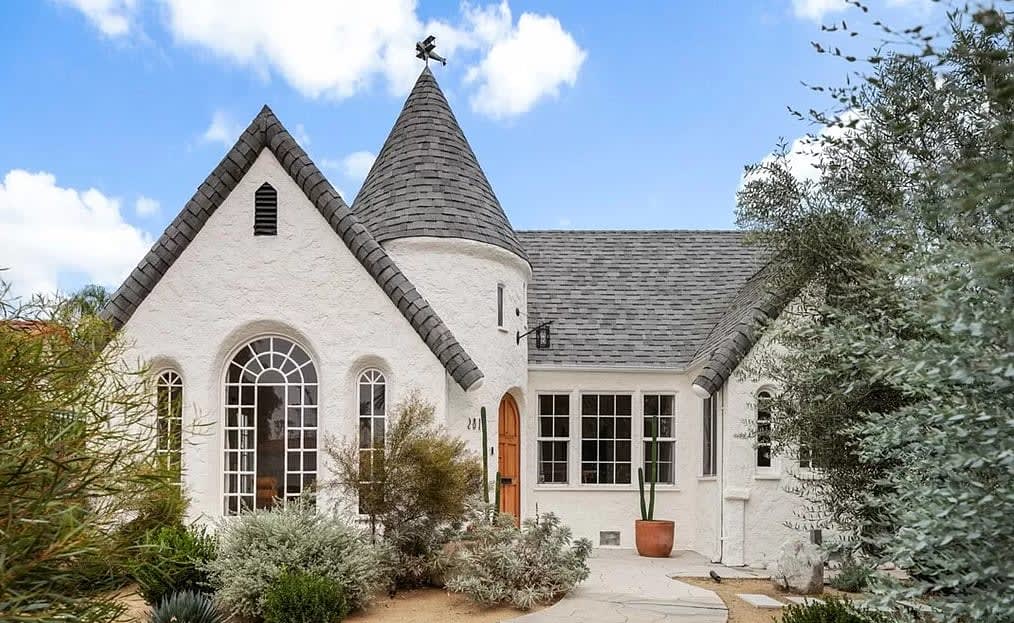 3. The Egasse-Braasch House - 2327 Hill Dr. Los Angeles, CA
Built in 1923 by Paris-born architect, Jean-Louis Egasse. It's most famous tenants were renters Ben A
ffleck and Matt Damon who wrote their Oscar-winning screenplay "Good Will Hunting" at the home.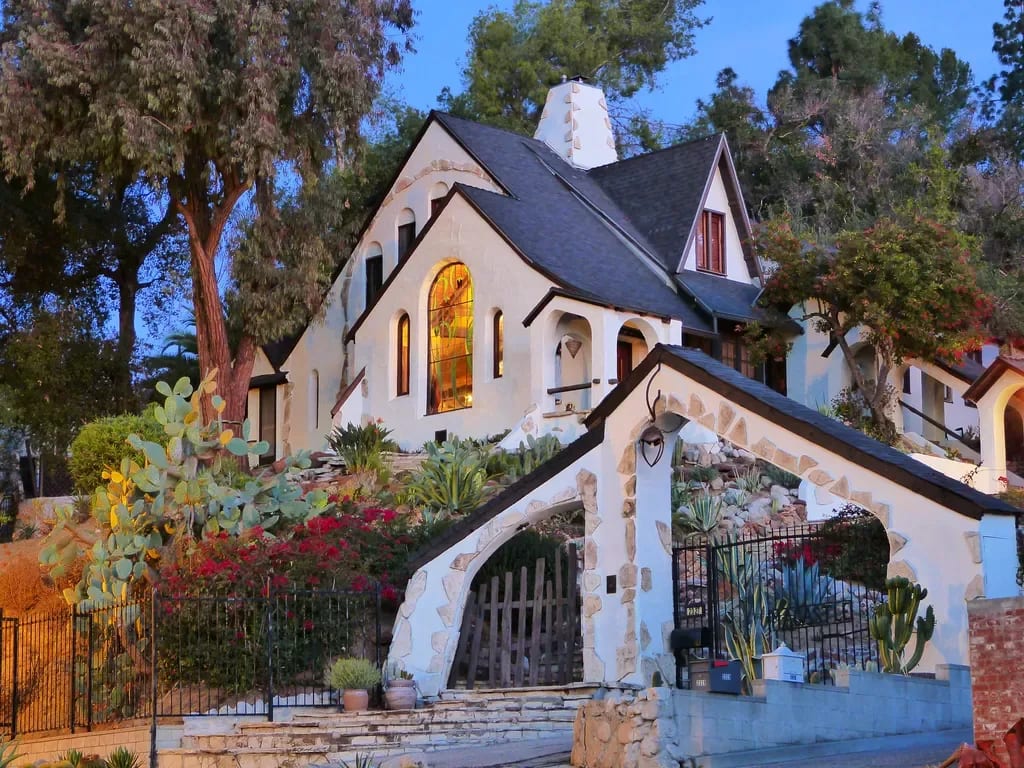 Photograph by: Egasse Braasch
4. Humphrey Bogart's Beachwood Canyon Cottage - 6310 Rodgerton Dr. Los Angeles, CA
Built in 1927 by architect to the stars Evander Hoven, Bogart is believed to have lived in the home from that year until 1937, five years before starring in mega-hit, Casablanca. He was living in the house when his friend and neighbor Peg Entwistle committed suicide in 1932 by throwing herself off the Hollywood Sign.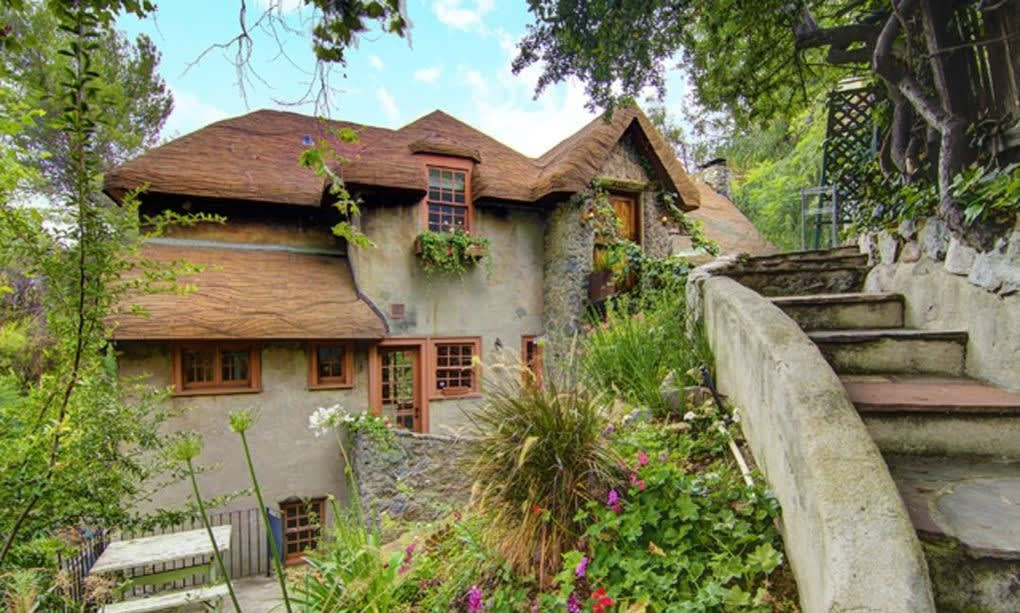 Photograph by: The Hollywood Home
5. The Hlaffer-Courcier House - 2574 Glendower Ave. Los Angeles, CA
Built in 1923, this home was inspired by art director Harry Oliver's Tam O'Shanter Restaurant, just three miles down Los Feliz Boulevard. Civil engineer Rufus Buck designed the house, introducing wiggly timbers and a split chimney. In 2014, the Los Angeles Cultural Heritage Commission approved the designation of the house as a Los Angeles Historic-Cultural Monument No. 1069.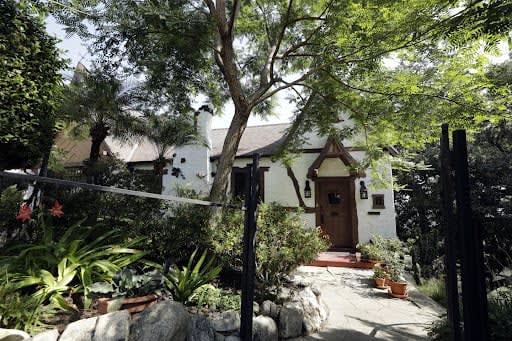 Photograph by: Los Angeles Times
6. The Lawrence and Martha Joseph Residence and Apartments - 3819 Dunn Dr, Culver City, CA
Historic-Cultural Monument No. 624 in Culver City and one of the most significant examples of storybook architecture in Los Angeles. Nicknamed "the Hobbit Houses," the eclectic cottages were designed by Lawrence Joseph, an artist who briefly worked for Walt Disney Studios and later worked on classified aircraft design projects.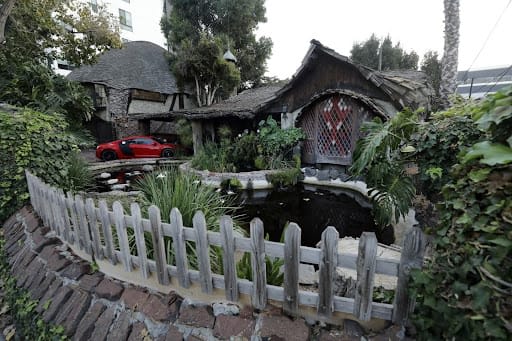 Photograph by: Los Angeles Times
7. Tam O'Shanter Restaurant - 2890 Los Feliz Blvd. Los Angeles, CA
Not technically a home, but a storybook-style roadside restaurant that opened in 1922. The timbers on the Tam were charred in a local incinerator to "produce the effect of great age." For years, the restaurant was a favorite lunch spot for Walt Disney and many Hollywood elite, including Mary Pickford, Douglas Fairbanks, and John Wayne. It's one of Los Angeles' oldest restaurants operated by the same family.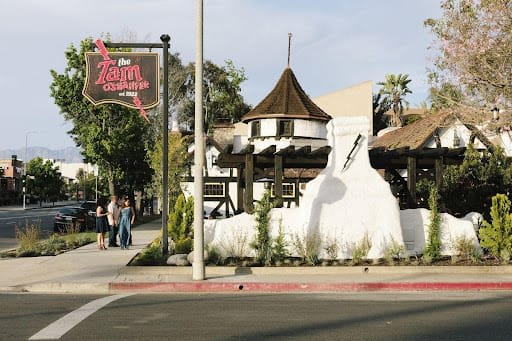 Photograph by: LA Curbed
8. Snow White Cottages - 2906 Griffith Park Blvd, Los Angeles, CA
Built in 1931 by Ben Sherwood, this complex of eight cottages was a likely inspiration for Disney's Snow White and the Seven Dwarfs. Located just a few blocks from the original site of Walt Disney's studios, it is rumored that Disney employees used at least one of these cottages for office space and inspiration.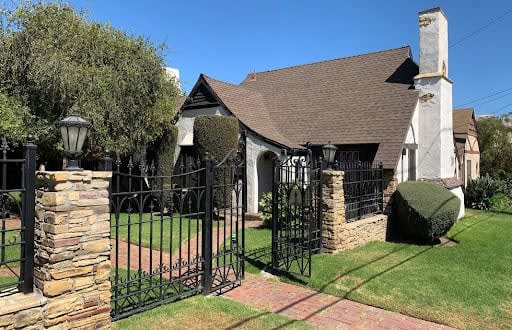 Photograph by: Los Angeles Times
Have you seen these whimsical homes sprinkled throughout Los Angeles? Now you know a bit of history behind this architectural style that was built to entertain and capitalize on America's fascination with mysterious lands!