We are head over to Beverly Hills for you! We can't help but rave about your eclectic style, diverse options, and scenic streets. While there are about a million and one things we love about you, here's a list of our top 10 reasons why we just can't get enough.
The landscape of Los Angeles is diverse, to say the least. Within minutes (given the traffic gods are smiling upon you) you can be cruising down Sunset Boulevard in WeHo then catching waves in Venice Beach. Take Laurel or Coldwater Canyon in any direction and an array of gorgeous hillside homes, posh eateries and boutiques are there to greet you.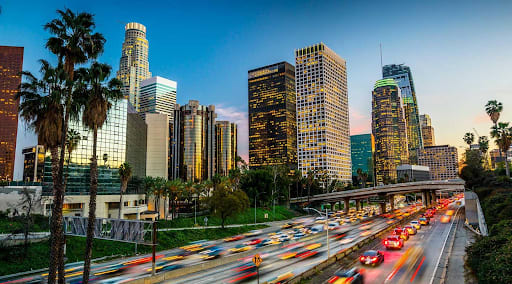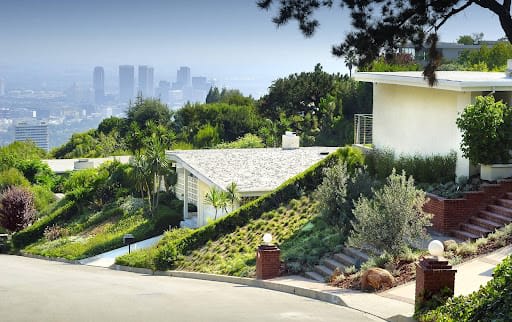 Plus, we're just a hop, skip and jump away from daycation hotspots including Palm Springs, Santa Barbara, or Big Bear if you feel like getting away. There are infinite things to do in the L.A. area, which is why it attracts thousands of visitors from all over the world.
2. Diversity Keeps It Fresh
Los Angeles pretty much has a town or area for every culture and background. Koreatown, Little Armenia, Olvera Street—you name it, we've got it. Sure, more than half of L.A.'s population is Latin, about 4.7 million residents specifically, but when it comes to experiencing so many cultures living harmoniously side by side, L.A. just can't be beaten.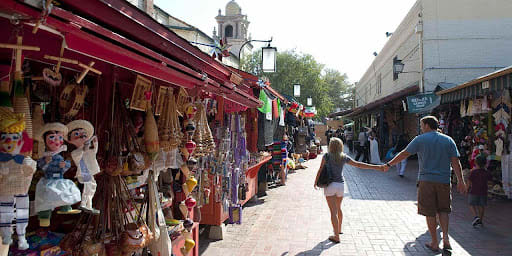 3. Creativity Thrives Here
From our world-renowned music festivals and comedy to crazy tacos, expansive under-freeway murals, and hidden speakeasies, Angelenos make stuff happen, creatively speaking. Cultural and creative businesses are the fourth largest business sector in Los Angeles County, generating a whopping $115 billion in revenues annually.
There's no denying, L.A. is where creativity is chased and comes alive.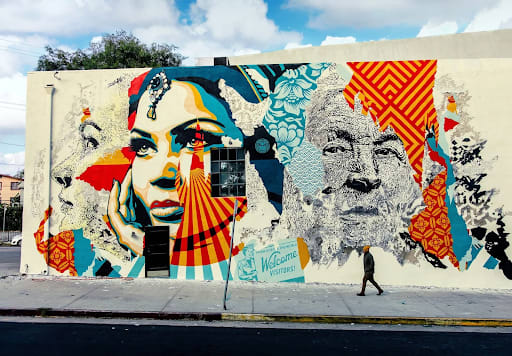 If you haven't noticed, Los Angeles is filled with dreamers who are passionate about clean tech, sustainable transportation, and making the world a better place. Some of the world's most innovative companies are nestled right here in the area (many in Silicon Beach) including Hulu, Google, Youtube, and Snapchat, to name a few.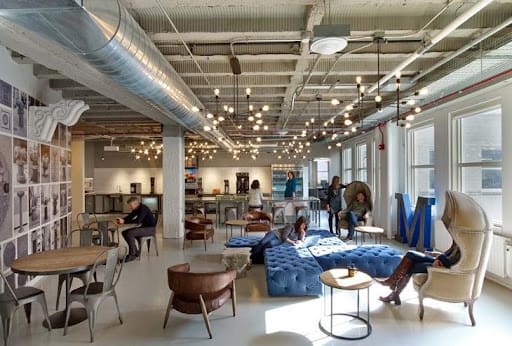 5. Eclectic Neighborhoods
Neighborhoods like Beverly Hills, the Palisades, Bel Air, and Marina Del Rey are iconic, but we also have some of the best small neighborhood pockets, where you feel like everyone knows your name in the heart of a huge city. Some of our go-to's are Eagle Rock, Mar Vista, and Brentwood, neighborhoods that shine with amazing farmer's markets, fine boutiques, and unique restaurants.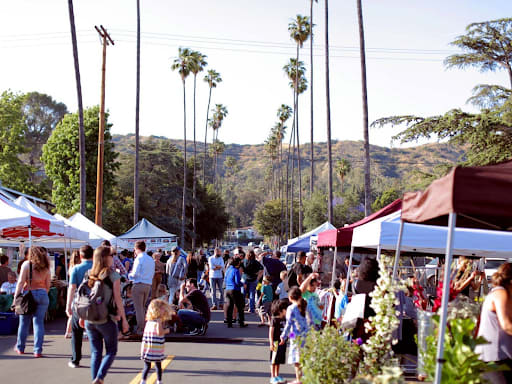 6. Angelenos Know How To Play Hard & Work Hard… With A Balance
In L.A., it seems like everybody has a gym, yoga, pilates, or cycling membership and owns a business. We're only half-joking, but that's one of the reasons we love it! With our numerous juice bars, plant-based restaurants, and fitness studios on nearly every block, along with countless startups, there's one thing to be said about how we do things—we embrace work-life balance.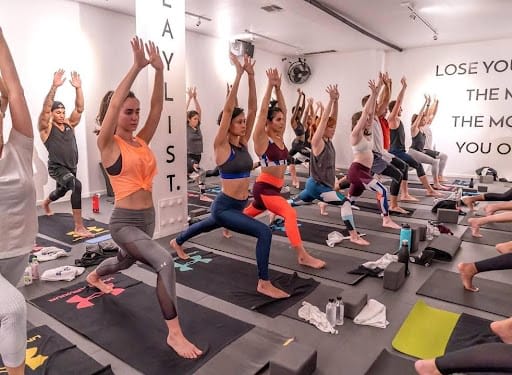 7. All We Need Is A Light Sweater Or Cardigan
No puffy jackets over here! With tall palm trees, perfect sunsets, and flip flops all year long, does it get any better? We think not. Where else in the world are the best sunsets and beach days experienced in October?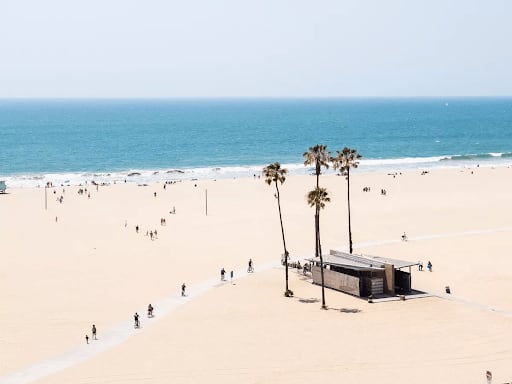 Because it makes us happier to have pets in our lives, Angelenos have made the city a friendly place for dog owners and our furry friends. There are too many to count, but let's just say places like

The Dog Cafe

, Puppy Hour at

Golden Road Brewery in Atwater Village

,

and countless dog parks, make it so easy to paint the town with your pup. Heck, we even have hotels that offer dog-sitting services! Looking for the best dog-friendly restaurants in L.A.? Check out

this article.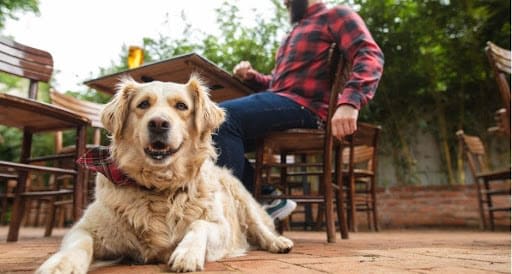 9. The Views Are Ahhh-mazing
Where else can you spot skyscrapers, mountains, and palm trees all in one shot? Whether your eyes are glazing over the scene in DTLA's banking district or over the hills off of Mulholland Drive, L.A.'s skyline is unforgettable. We don't throw some of the nation's best roof-top parties for nothing. See for yourself… the
Griffith Observatory
and
Skyslide
are great places to start.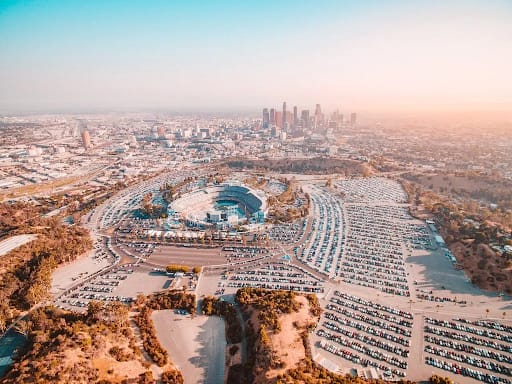 10. We're Foodies...and With Good Reason
From authentic cuisine to some of the most creative dishes in the country—whatever you're craving, we have it. Remember those eclectic and diverse neighborhoods we mentioned earlier? Many of them are spilling with to-die-for cuisine and fusion restaurants. And if you're too shy to try something unique, head over to one of our curbside food trucks speckled about the city.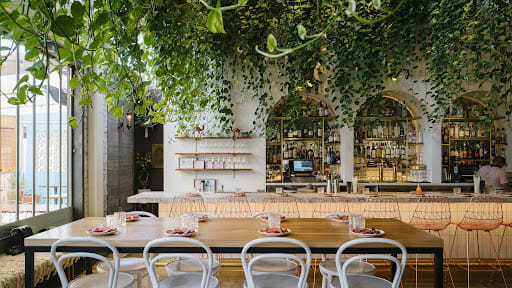 What are some reasons you love living in (or visiting) L.A.?