Every year, home design experts predict which home trends are on the horizon, which have staying power, and which should be laid to rest before the countdown ends on New Year's Eve. If you plan on keeping up, you may need to say adiós to your beloved modern farmhouse décor, but come on, you know nothing lasts forever. Sorry, Chip and Joanna!
1. All White Kitchens Are Out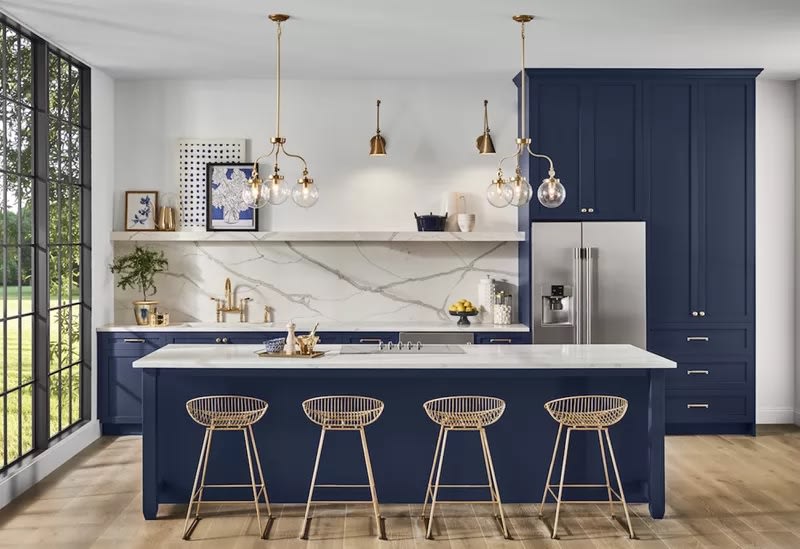 As far as kitchen trends go, the all-white kitchen is one that's always been a staple of kitchen design, and we know why. It's classic, clean, versatile, and can fit anyone's individual style. Though some say the all-white kitchen is timeless and will never go out of style, in 2020 it may become passé. Colored cabinets (think navy blue and charcoal) with copper or gold hardware are starting to grace the pages of design magazines. In fact, Sherwin Williams named Naval it's Color of the Year.
Too bold for your taste? Houzz says soft hues are on the rise as replacements for the all-white kitchen. And if you simply can't part with your white cabinetry and marble countertops, make use of wood shelving, drawers, and pull-outs to add a little dimension.
2. Anything but Gray Everything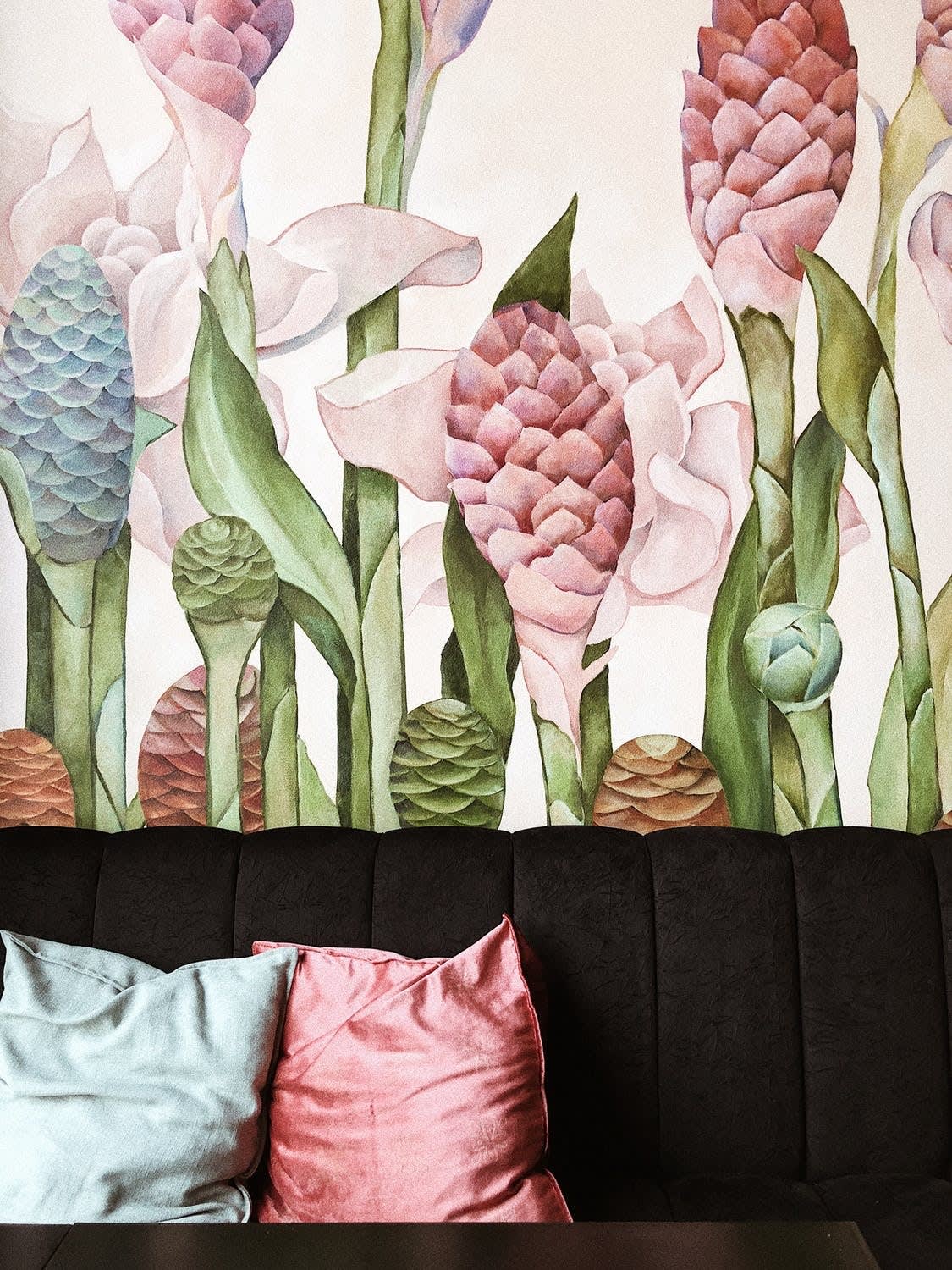 As we showed homes to dozens of families last year, one thing was very apparent. The upgraded home becomes synonymous with the color gray. On everything. Every wall was painted gray and many of the floors were faux wood in a shade of, yeah you guessed it, gray. Though gray is classic and easy to mesh in any color palette, in 2020, consider experimenting with color. Sue Wadden, Director of Color Marketing at Sherwin-Williams predicts, "In the next 10 years, we'll continue to move away from omnipresent neutrals and design will feel more personal again."
3. Bring the Outdoors in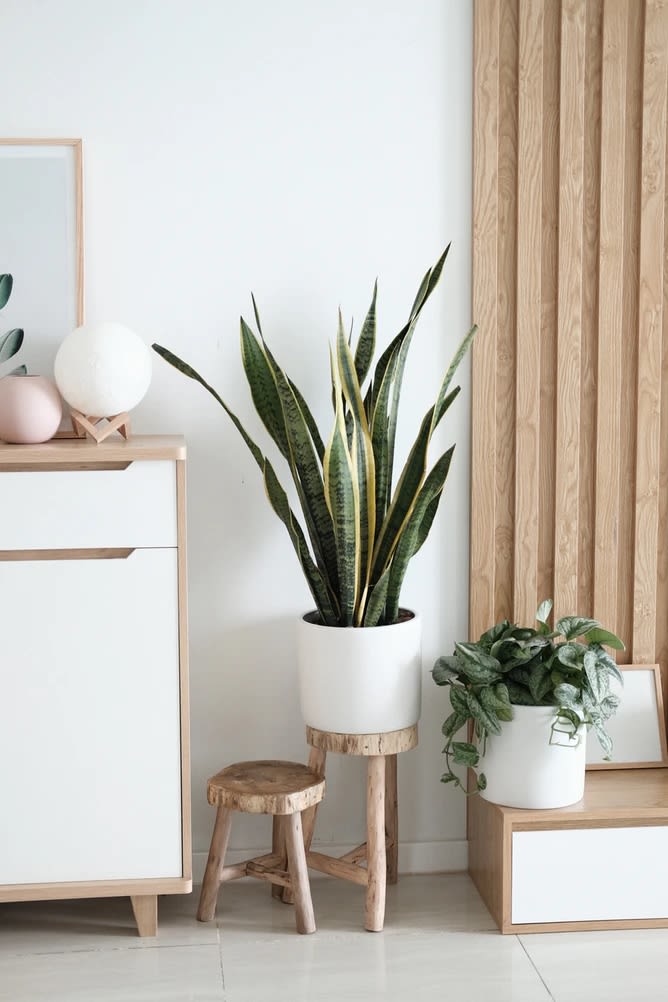 This year, more homeowners will incorporate biophilic design into their living space. This means bringing nature and natural elements into bathrooms and bedrooms. Feel free to use live plants (succulents are still a crowd fave), water, and natural textiles to freshen up your home, but don't go overboard. You'll need to scale back if it's starting to get jungly.
4. Conversation Islands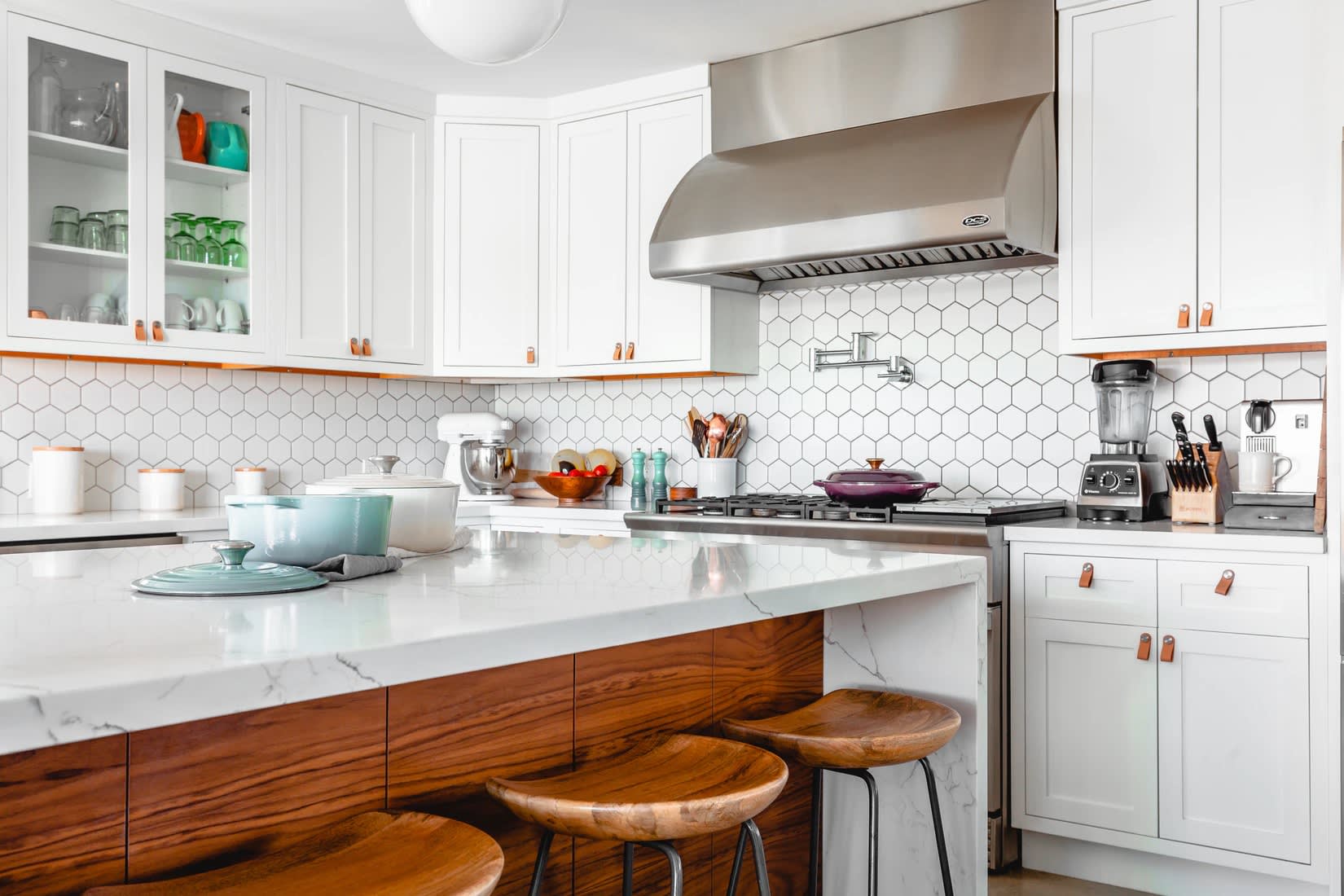 A wide, open kitchen with bar-seating encourages conversation. We've seen the kitchen island in action plenty of times before, but in 2020, conversation islands will be making it big. Perfect for families with children (especially older kids and teens), conversation islands bring loved ones together in the heart of the home.
5. Be Sustainable & Eco-friendly (and We're Not Just Talking Solar).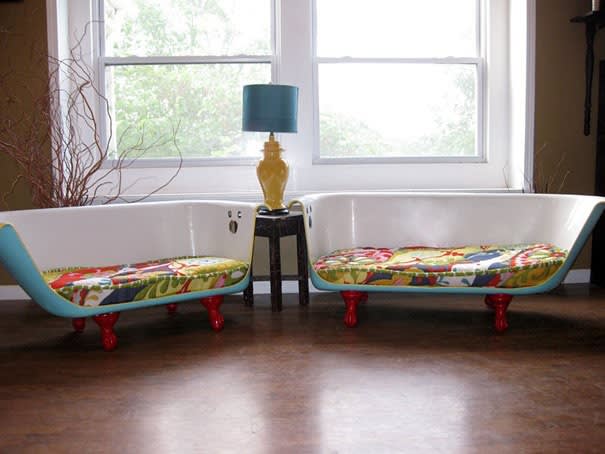 This year, more and more companies such as Joybird and Avocado are offering green solutions for furniture and mattresses. You can also opt for reclaimed and upcycled furniture and accent pieces on Etsy or at many of L.A.'s antique and vintage furniture stores. This is not only kinder to our planet, but also offers a stylish look for your home. Bring in handmade tiles in materials like terra-cotta and cement—a great solution for adding a little more soul to your space.
6. Go Green, as in the Color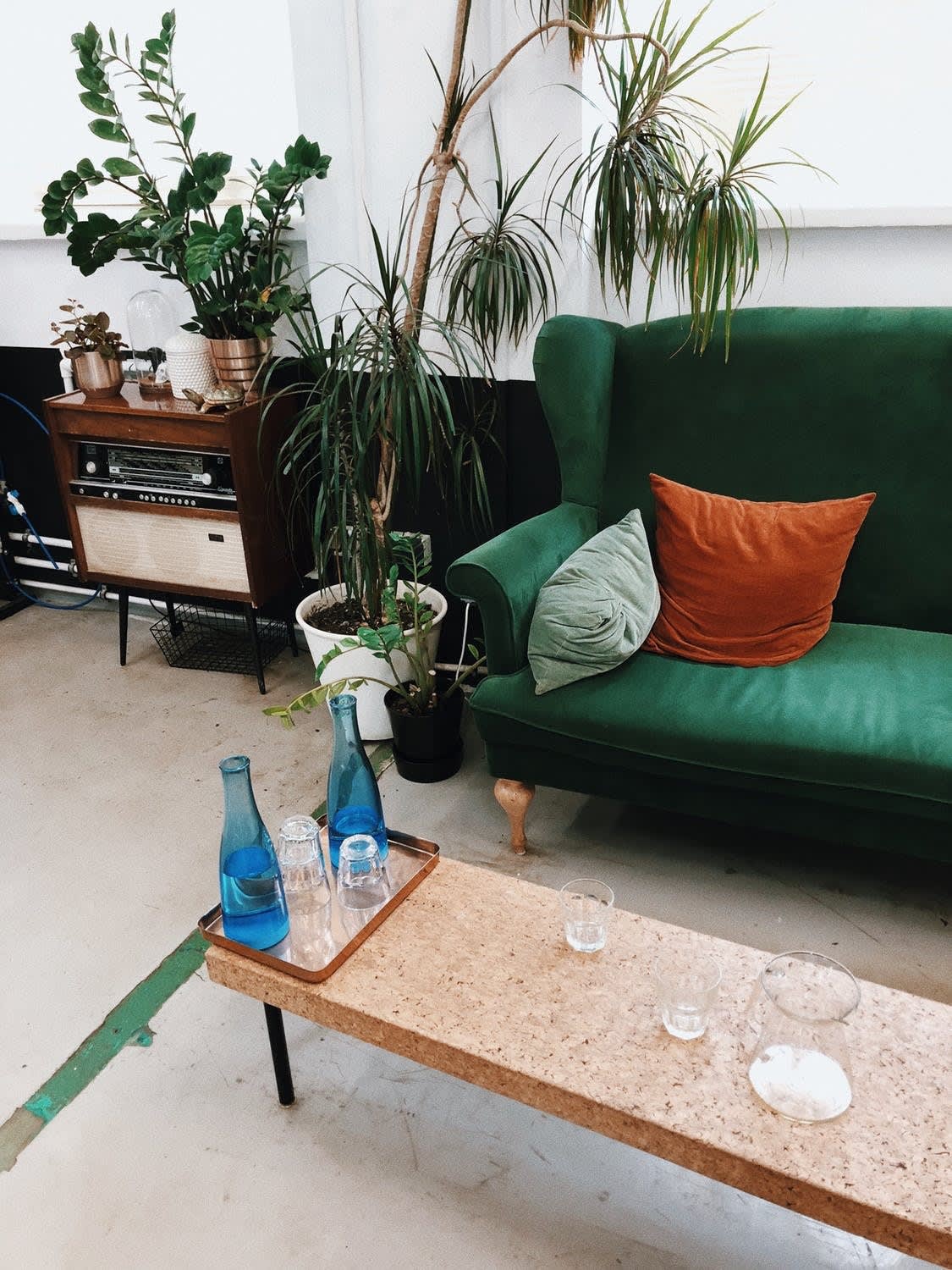 A fresh take on the navy blue, dark green is making its way into kitchens, onto nursery walls, and on comfy sofas. Whether you're thinking emerald, hunter, or army, any shade of dark green will be on-trend.
7. Your Personal or Cultural Flair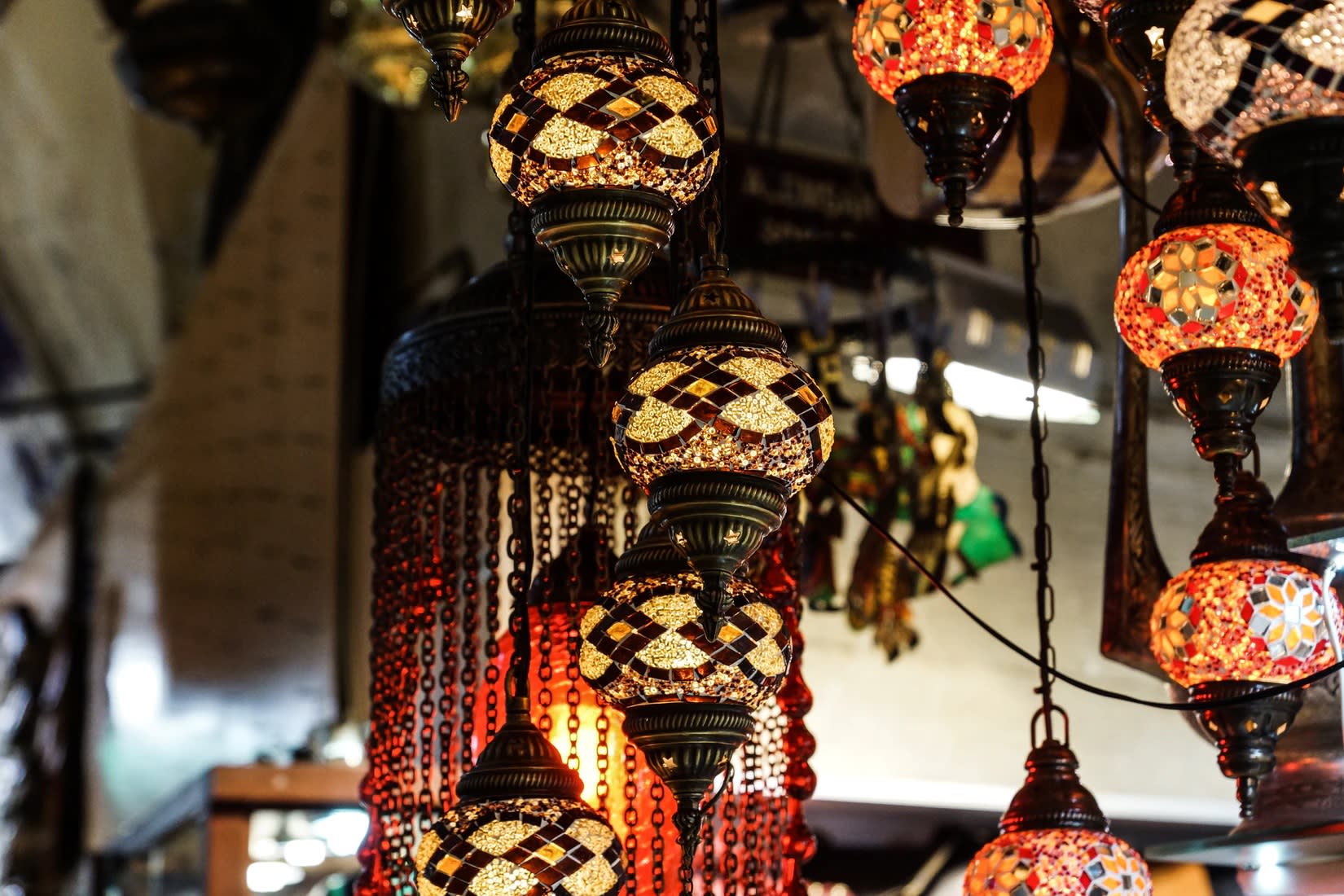 Since so many of us have embraced the Ancestry trend and mailed DNA in exchange for concrete evidence of where we came from, incorporating cultural and ethnic roots into the design is a big trend in 2020. Try repurposing a poncho and turning it into a table runner or wall tapestry. Persian rugs, wooden African masks, and even Turkish lanterns can personalize your space and make for a great conversation piece at your next dinner party.