Currently in Los Angeles, we're experiencing a multiple offer craze. So, how can you make your offer stand out and get accepted in a competitive market? Below are several tactics we've used to help clients successfully win in a bidding war. Keep in mind, the strategies used should depend on the type and condition of the property, your level of motivation, and how much competition you have from other parties.
Submit a Cash Offer
If you can afford to offer all cash on a property, this can help you get an offer accepted, even if other potential buyers have offered more! Sellers love cash buyers, because they know the money is there, and the risk that the buyer will not be able to follow-through drops significantly.
Remove Some Contingencies
An example of this is to not make your offer contingent on the sale of your current home. Instead, work with your lender to get approved for financing which will allow you to be more aggressive with your offer and remove part or all of a financing contingency. Of course you can still work with your agent to sell your current home and buy a new one at the same time.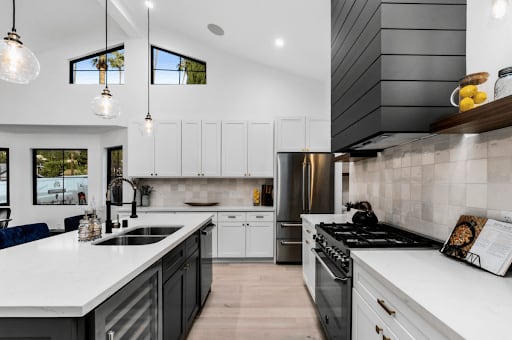 Photo: Transitional Farmhouse in charming Eagle Rock pocket, listed by Compass
Work With an Experienced Buyer's Agent
Too many buyer's agents rely on texts and emails when communicating with listing agents. Hire an agent who knows the value of calling the listing agent and explaining your interests and the merits of your offer. When you're up against other offers, your agent's communication style can make or break your chances.
Offer Above Asking Price and Provide Appraisal Gap Coverage
In order to get an offer accepted, you may have to go over asking price. But when offering above the asking price on a property, there is a chance that it may be more than what the bank appraises the home for.
Here's an example. Say a home is listed for $900K, you go under contract on this home for $930K, but the appraisal only comes in at $920K. In this scenario, you would have to either fork over an additional $10K cash to make the deal happen, convince the seller to accept a new purchase price of $920K, or walk away from the deal.
Sellers are afraid of the latter option, so they like to see a guarantee that when you make an offer over asking price that you are willing to come up with some money to cover the difference, if the appraisal were to come in short.
This is what we call appraisal gap coverage. It's insurance to the seller that you are willing to pay an additional amount over the appraised value of the home, if the appraisal is less than the agreed upon purchase price.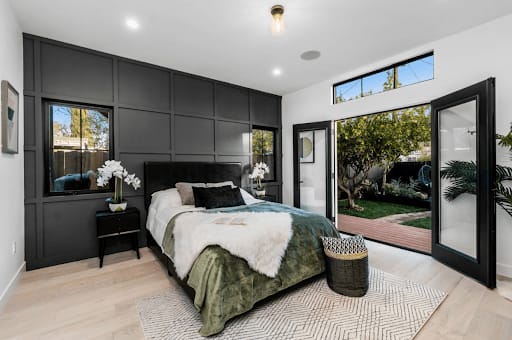 Shorten Your Inspection Period
No seller wants a buyer to drag their feet. If you offer a shorter window for inspections, such as a 3-5 day inspection period compared to a 10-day, a seller who is motivated to sell fast, might accept your offer. Make sure you have your contractors and inspectors lined up and ready to move so you can do your proper due diligence. Some serious and seasoned investors will even waive inspections on properties they know they are going to do a full renovation on.
Write the Seller's Preferred Closing Date into Your Offer
In a competitive situation you want to do all that you can to reasonably address the seller's preferred terms. Giving the seller their preferred closing date is a great way to tip the scales in your favor.
Cover the Seller's Closing Costs
In a seller's market, a way to make your offer standout is to cover the buyer's and seller's escrow and title fees which range in price. Offering to pick up these fees can sweeten the deal in a competitive market.
Include Escalation Clauses
The escalation clause can be a very powerful tool when making an offer on a property. Escalation clauses generally say that you will beat any other offer a seller has up to a certain purchase price. The price can be set in increments as low as $1000, but in our market we recommend $2,500-$5,000.
Here's an example of an offer with an escalation clause: $1.25 million with an escalation up to $1.35 million. If the seller has another offer of $1.3 million, the escalation clause in your offer would be exercised and you would beat the other offer. In situations where there are maybe 2-5 total offers, escalation clauses are a great tool to use.
However, when there are a large number of offers on a single property, an escalation clause makes your offer confusing and complicated to the sellers. It may get it moved the bottom of the pile. If you know you are offering on a property that has a lot of offers, your best bet is to work with a Realtor to submit a clean and simple offer at your best price. The easier it is to understand your offer and compare it to the others in the mix, the better your chances of getting your offer accepted.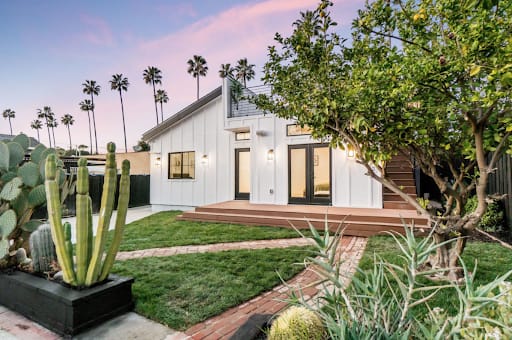 Provide a Occupancy or Leaseback Option
If a seller needs time after closing on the house to pack their things and move or buy another house, give it to them! Many times, a seller may ask for 10 days or as many as 60+ days to move out of a property. If you give the sellers the occupancy they need after closing and another buyer doesn't provide this, your offer is more likely to get accepted.
Plus, in many cases—depending on the length of occupancy the seller needs—you may even collect rent from sellers or collect a fee for days they stay in the home past the agreed upon occupancy period. Now you have a short-term tenant while you prep to move!
Your chances for success go up for every winning strategy you include in your offer. And very often it's not just the price that determines the winner. Usually it's about the offer as a whole and who the seller trusts is the best fit for their home. That's why it's so important to work with an agent who sets a positive tone during the negotiation while working with you to assemble a great offer.